'Chrisley Knows Best' Stars Julie and Todd Chrisley Face 30 Years in Prison, Sentencing Set for October
TL;DR:
Todd and Julie Chrisley were convicted of bank fraud and tax evasion on June 7.
The Chrisley Knows Best stars face up to 30 years in prison.
Julie and Todd Chrisley are currently under house arrest while they await sentencing on October 6.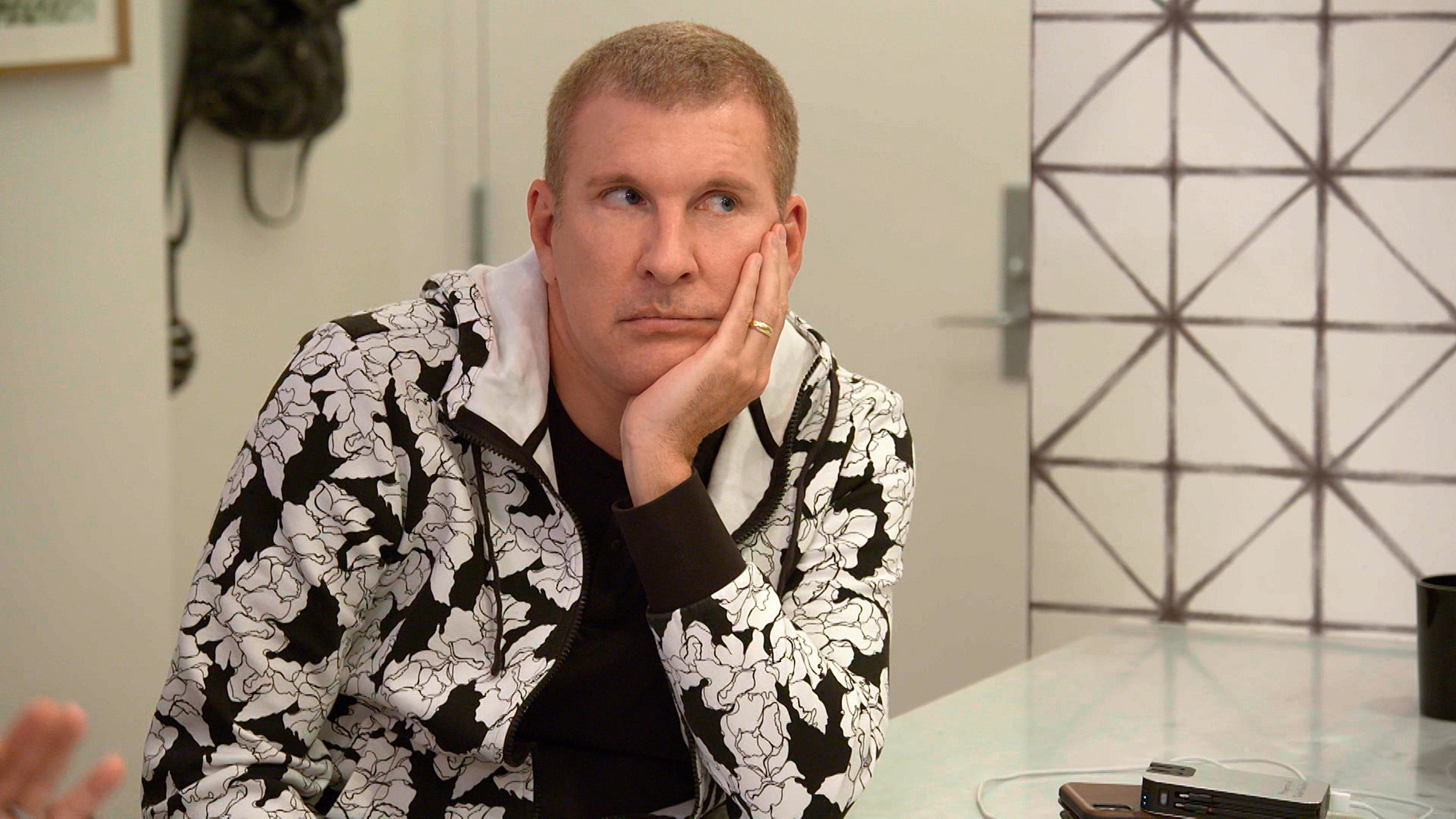 Reality TV stars Todd and Julie Chrisley have been found guilty of tax evasion and bank fraud. On June 7, a federal jury convicted the Chrisley Knows Best couple after a three-week trial in Atlanta that featured scandalous revelations about the family's finances and their personal lives, including a claim by Todd's former business partner Mark Braddock that he and Todd had an intimate relationship. The Chrisleys could end up spending decades in prison. 
Todd and Julie Chrisley scammed banks out of $30 million, failed to pay taxes  
The Chrisleys' shady financial dealings began years before they rose to fame on their USA Network show, which premiered in 2014. During the trial, prosecutors presented evidence that Todd and Julie had fraudulently obtained $30 million in loans from various community banks in the Atlanta area. They then used that money to fund their lavish lifestyle, spening money on luxury cars, designer clothes, real estate, and travel.
When the Chrisleys were unable to pay back the money they owed, they filed for bankruptcy, walking away from $20 million in debt. Once they began appearing on Chrisley Knows Best, they conspired to hide their earnings from the IRS by transferring ownership of bank accounts to Todd's mother Elizabeth "Nanny Faye" Chrisley. They also failed to file tax returns from 2013 to 2016. Once the investigation into their financial affairs began, Julie Chrisley submitted fraudulent documents to a grand jury in an attempt to hide their wrongdoing.
The 'Chrisley Knows Best' couple face 30 years in prison 
RELATED: 'Chrisley Knows Best': Will It Be Canceled After Todd Chrisley's Conviction in $30 Million Fraud Case?
Ultimately, a jury found Todd and Julie guilty on all 12 counts, including bank fraud, tax evasion, and conspiring to defraud the IRS. Julie Chrisley was also convicted of obstruction of justice and wire fraud. Their accountant, Peter Tarantino, was also found guilty of filing false tax returns on their behalf. 
​​"As today's outcome shows, when you lie, cheat and steal, justice is blind as to your fame, your fortune, and your position," Keri Farley, Special Agent in Charge of FBI Atlanta, said in a statement.
The couple are now facing up to 30 years in prison, The New York Times reports. Their lawyer, Bruce Morris, said they were "disappointed" in the verdict and will appeal. 
Julie and Todd Chrisley's sentencing is scheduled for October 6 
Sentencing for the Chrisleys and Tarantino is scheduled for Thursday, October 6. Until then, they are free on bond. However, the judge imposed some strict conditions on the couple, Us Weekly reported. 
Todd and Julie are both subject to home confinement and electronic monitoring until their sentencing. However, they can leave their house for medical appointments, religious services, appointments with their lawyer, and other approved activities. 
The Chrisleys will also have to rein in their lifestyle and spending. They're required to report any purchase over $1,000 to their probation officer.
Despite the family's legal troubles, USA Network has said it still plans to air new episodes of Chrisley Knows Best. The second half of season 9 premieres on June 23. The network told Showbiz Cheat Sheet in an email that it had no comment on the Chrisleys' conviction and how or if that would affect the future of the show, which was recently renewed for season 10. 
For more on the entertainment world and exclusive interviews, subscribe to Showbiz Cheat Sheet's YouTube channel.
RELATED: 'Sweetie Pie's': Tim Norman Further Implicated in Murder-for-Hire Plot Against Nephew