'Chrisley Knows Best': Why Did Savannah Call Off Her Wedding?
Find out why Savannah called off her wedding on 'Chrisley Knows Best.'
Savannah Chrisley is one of reality television's rising young stars, a young woman who has received acclaim for her success in beauty pageants. Chrisley's close relationship with her family has kept her grounded in spite of her fame, and the young star has managed to stay well away from serious controversies and scandals. Still, the Chrisley Knows Best star has been in the headlines a lot lately, mainly due to some new developments in her relationship with her longtime boyfriend, Nic Kerdiles. 
Who is Savannah Chrisley?
Savannah Chrisley was born in 1997 to Todd and Julie Chrisley. Raised in a large, rambunctious family, with several siblings and step-siblings, Chrisley first began receiving recognition in 2014, when the reality series Chrisley Knows Best premiered on television.
Viewers and critics loved the Chrisley family, and Savannah Chrisley was especially well-received with younger fans. Her interactions with her siblings quickly became one of the highlights of Chrisley Knows Best, and she eventually got her own spinoff show, Growing Up Chrisley, which premiered in 2019.
In addition to her work on reality television, Chrisley has achieved a great deal of success in beauty pageants and has even worked on her own clothing line. At the age of 23, Chrisley is well on her way to even greater renown in the entertainment and lifestyle industry. 
Savannah Chrisley's romance with Nic Kerdiles
Since opening up her life to the public, Chrisley has been involved in several romantic relationships. Still, her romance with Nic Kerdiles has been the longest-running and the most serious one thus far.
The two first met on Instagram, after Chrisley sent him a direct message on the social media platform, and he responded. Kerdiles and Chrisley started dating in late 2017.
Just one year later, Kerdiles proposed to Chrisley in grand romantic fashion, during a Christmas celebration with her family. While they chose to keep their big news private for a few months, they eventually shared the news with fans in early 2019.
After their engagement news was revealed, Chrisley and Kerdiles continued to keep their fans in the loop, sharing their wedding plans on social media and even asking fans their opinions regarding wedding venues. Over the past year, there has been a lot of buzz whether Chrisley and Kerdiles will allow their wedding to be filmed for television.
Still, a recent announcement from Chrisley has put the wedding talk on indefinite hold and has many fans wondering whether the wedding will end up happening at all. 
Why did Savannah Chrisley postpone her wedding?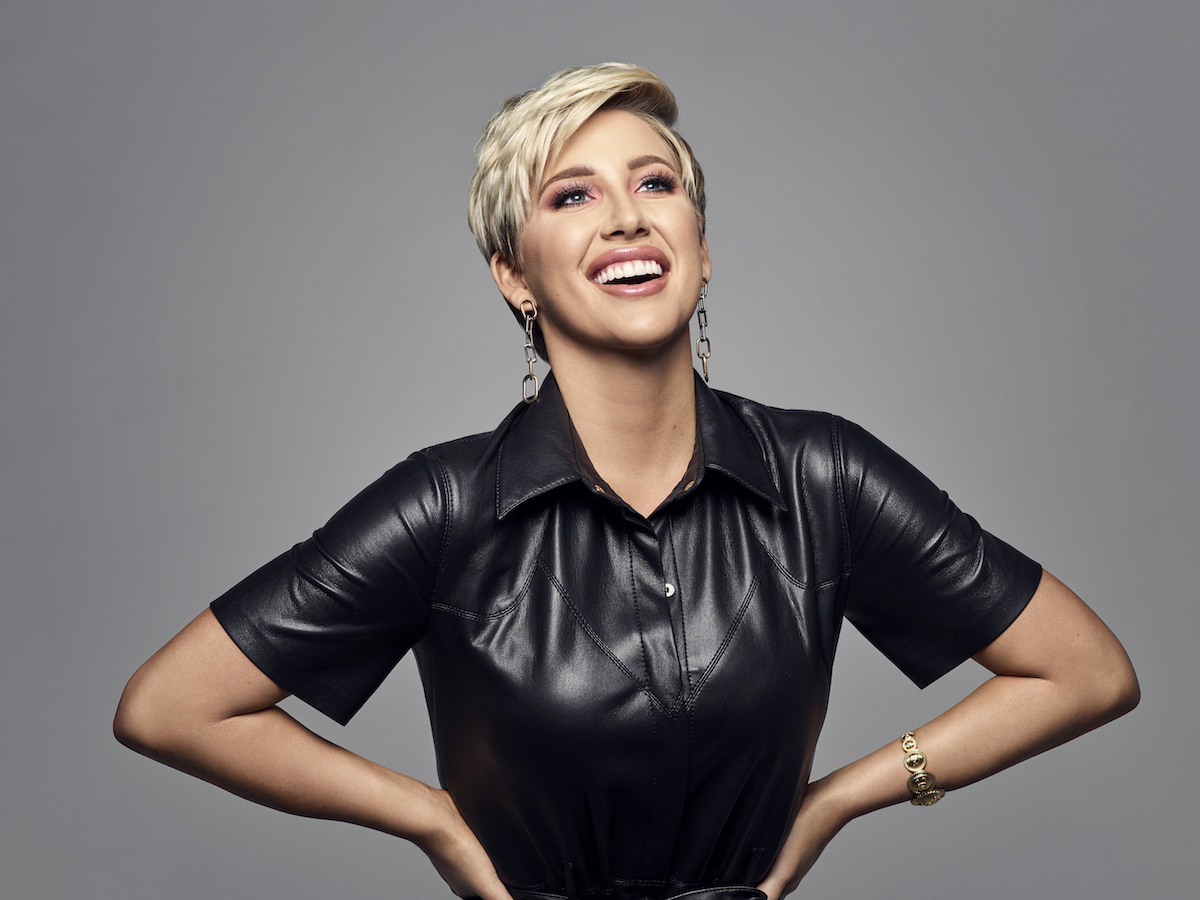 In June 2020, Chrisley made headlines when she revealed that she and Kerdiles decided to put their wedding on indefinite hold and to simply go back to dating for a little while. Chrisley stated that "we both realized that things moved way too fast, and we needed to go back to dating. I just knew we had to work on things on a different level."
Chrisley explained that she isn't too concerned with what others think, and that "it's 2020 and you know what, it's okay not to follow the guidelines and the whole timeframe that everyone follows."
While there have been rumors that Chrisley and Kerdiles are having problems, in light of some suspect quotes that Chrisley posted on Instagram, as of now, the two still seem to be together and working on their relationship. Whether a wedding ends up happening remains to be seen — but for now, Savannah Chrisley and Nic Kerdiles are doing things on their own time.