Chrissy Teigen Defends Accidental NSFW Leak of Chris Evans Proving It Happens to the Best of Us
Chrissy Teigen is coming to 'Avengers' star Chris Evans' defense after a nude photo leaked online. Here's what Teigen said about it.
After an accidental nude photo leak of Avengers star Chris Evans, Chrissy Teigen is speaking out about her own unintentional leaks. The trending Twitter topic garnered the attention of Evans' friends and family but Teigen says it's no big deal.
Chris Evans had an embarrassing leak on social media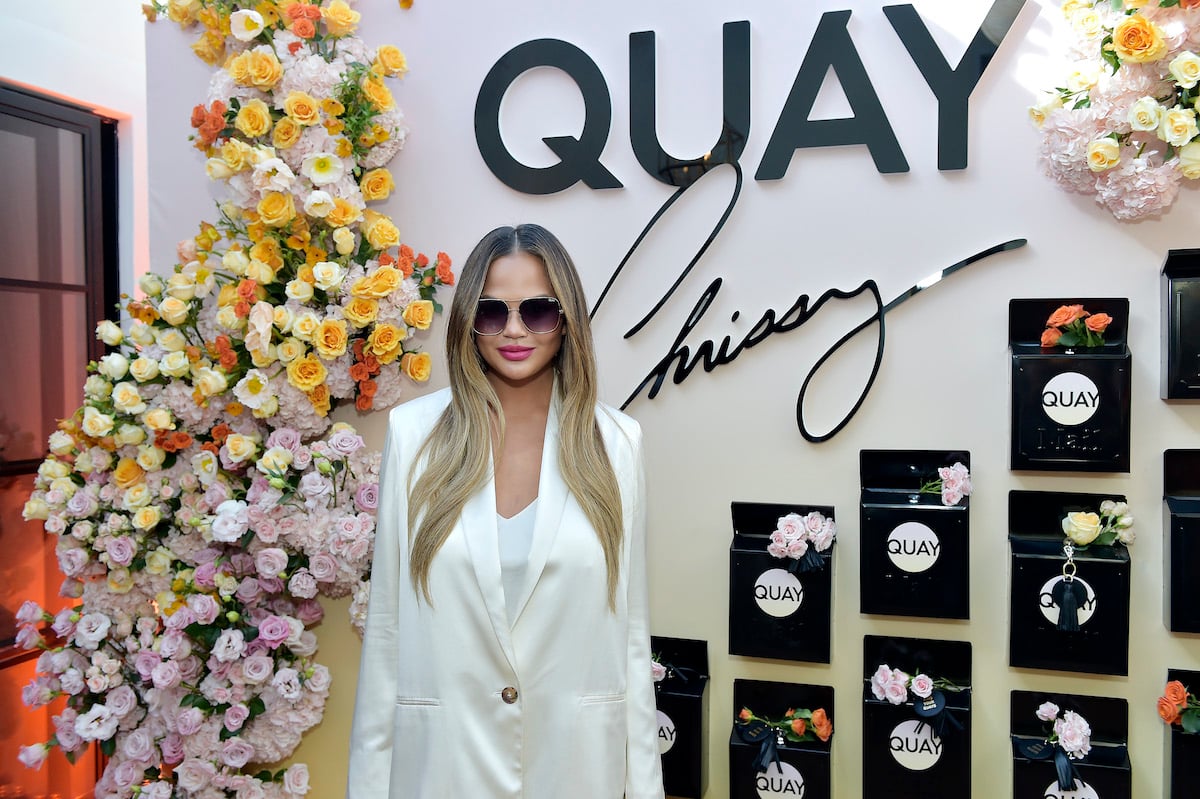 Every now and then, a random nude celebrity photo somehow circulates online. They're almost never intentional and spread like wildfire. Such was the case with Evans who shared a clip on his Instagram story.
The Sept. 12 video showed Evans with friends and family playing the game Heads Up. However, the star's camera roll revealed a black and white photo that, surely, Evans created for his partner's eyes only.
The story was almost instantly deleted but not before screenshots traveled far and wide. Many fans tweeted in Evans' defense, asking for the photos to be deleted. Some celebrities did the same — such as Evans' brother Scott Evans and Avengers co-star Mark Ruffalo. Teigen didn't reference the Evans incident, but she clearly felt for the actor with her tweet.
Chrissy Teigen said it's no big deal
If anyone understands the power of public scrutiny, it's model, cookbook author, and mother of [soon-to-be] three, it's Teigen. The outspoken Teigen is a pro at clapping back at internet trolls, which is exactly what she did after Evans became a trending topic.
"My WhatsApp automatically saves every photo to my roll so any boobs in my phone are my girlfriends showing me their boobs or boobs they hate or boobs they love or yeah def also my boobs," she tweeted. "I'd say 80 percent of my roll is WhatsApp nonsense between friends."
She added, "I know you can change the settings but I like it. Tons of pics of the kids between families, easy when it saves. It just means that every once in a while there is a crazy random meme I don't recall in my roll!"
A fan chimed in to tell her she could turn off the feature, she replied, "No I like it. I get loads of photos of the kids and makes it easier."
When another fan drilled down the same idea, Teigen stated her stand a little louder, writing, "I don't *want* to."
Whether this was a direct or indirect defense for Evans or not, Teigen's saying that it happens to the best of us, so be kind
Teigen and Evans have supported each other online in the past
Teigen's response wasn't the first mention or reference of Evans. In April 2019, Teigen tweeted a video clip of her screaming. The caption reads, "I feel like we don't scream enough."
Evans retweeted the clip with a caption of his own. I really, really love this. And I couldn't agree more," he wrote.
Clearly there's mutual respect between the two. Evans has yet to address the incident publicly.