Chrissy Teigen Just Cleared Up a Rumor For King's Hawaiian Rolls and They are Eternally Grateful
Chrissy Teigen is doing good work on Twitter. The famed model and TV personality took to the social media platform to dispel a recently concocted myth. Teigen retweeted a post that suggested King's Hawaiian Rolls needed to be baked before serving. While Teigen's retort was hilarious and meant to be a bit sarcastic, the purveyor of rolls actually noticed. Not only did they appreciate her commitment to disseminating the truth, but they even suggested her involvement in the situation might finally put the whole thing to rest.
What is a King's Hawaiian dinner roll?
King's Hawaiian products are pretty easily recognized. In a bright orange package, they stand out amongst the plethora of dinner roll options in the average grocery store. They do not need to be prepared either, they can be pulled out of the package and served up cold, or sent for a short spin in the microwave to get them a little warm on the inside. The packaging and their ability to be eaten out of the package isn't the only thing setting these dinner rolls apart, though.
King's, unlike other dinner roll options, are both savory and sweet. The outside is flaky, while the interior of the bread is deliciously fluffy. Founded in the 1950s in Hawaii, the company eventually expanded out and brought the sweet option to the mainland United States. Since then, they've become the king of dinner rolls.
As Reader's Digest suggests, King's Hawaiian rolls are actually a take on Portuguese sweet bread. The baked treat is incredibly versatile, too. You can use them as hamburger buns, serve them up as a side to Thanksgiving dinner, or you can dip them in chocolate to create an excellent dessert option on the fly.
Clearly, Chrissy Teigen is a fan of the sweet bread
Teigen has outed herself as a massive fan of the sweet dinner roll. When she noticed that someone was suggesting that King's Hawaiian rolls needed to be cooked, she took to Twitter to set everyone straight. Teigen shared the post, stating, "Not true and the photo on the right has been pulled from another recipe. How DARE you"
Teigen would know. Not only is she a foodie, but the mother of two seems to use the rolls for a variety of different applications. In 2015, Teigen shared a recipe for BLTs that used King's Hawaiian dinner rolls as the bread for the recipe. She also gave the company a shoutout in her cookbook, Cravings: Hungry for More. Teigen included a pull-apart bacon grilled cheese recipe which utilized the dinner rolls.
It's pretty clear that Teigen is a massive fan of the company, and the feelings appear to be mutual. King's Hawaiian served up a Twitter shoutout to Teigen for her help with the dastardly rumor. It is probably safe to assume that Teigen's Thanksgiving feast will include the famous rolls.
King's Hawaiian offered up a big "thanks" to Teigen
When King's Hawaiian noticed that Teigen was helping them squash the rumor they issued a public thank you. Apparently, the bread purveyor had been answering questions all day. They were hopeful that Teigen's word would be taken as fact, setting the rumor to rest.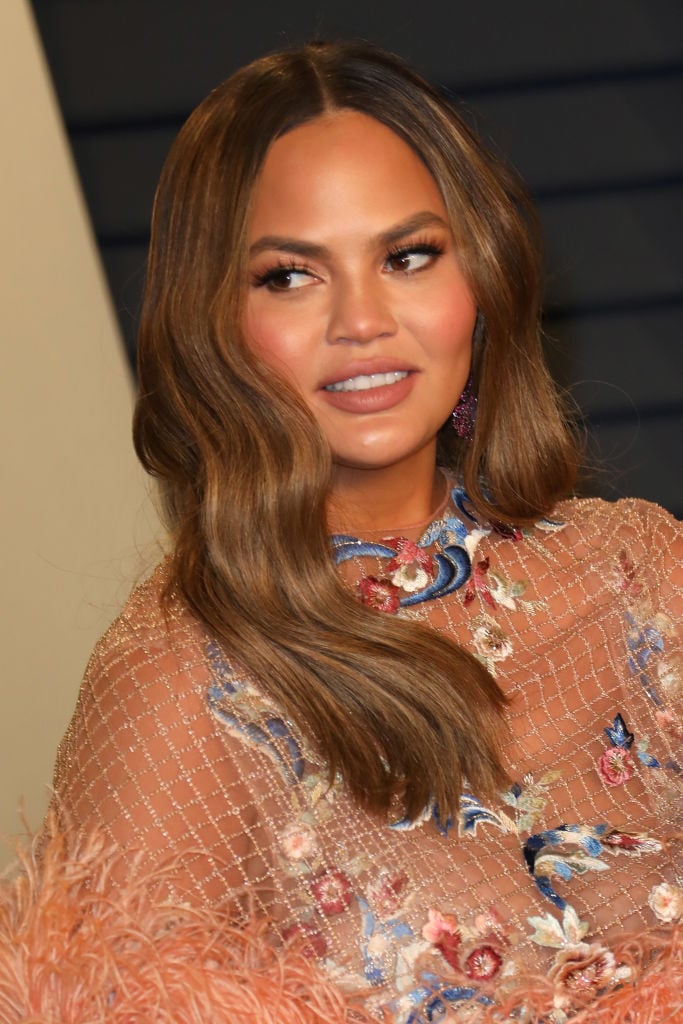 So, just so everyone knows, King's Hawaiian rolls can be consumed straight out of the package. They are just as delicious as any other dinner roll. If you want to take them to the next level, though, a couple of minutes in a toaster oven won't hurt them any. Now you can enjoy them at your Thanksgiving feast without any concerns.