Chrissy Teigen Opens Up About Embracing Therapy Amidst Quarantine
Chrissy Teigen is a model and social media personality who has become famous for her bestselling cookbooks and her habit of keeping it real on Twitter. Teigen, who is married to singer John Legend, recently announced that she is pregnant with her third child, furthering her tradition of keeping things transparent with her fans and followers. Additionally, Teigen recently opened up about her mental health struggles, and how she manages to embrace the unique challenges of attending therapy during the coronavirus (COVID-19) pandemic.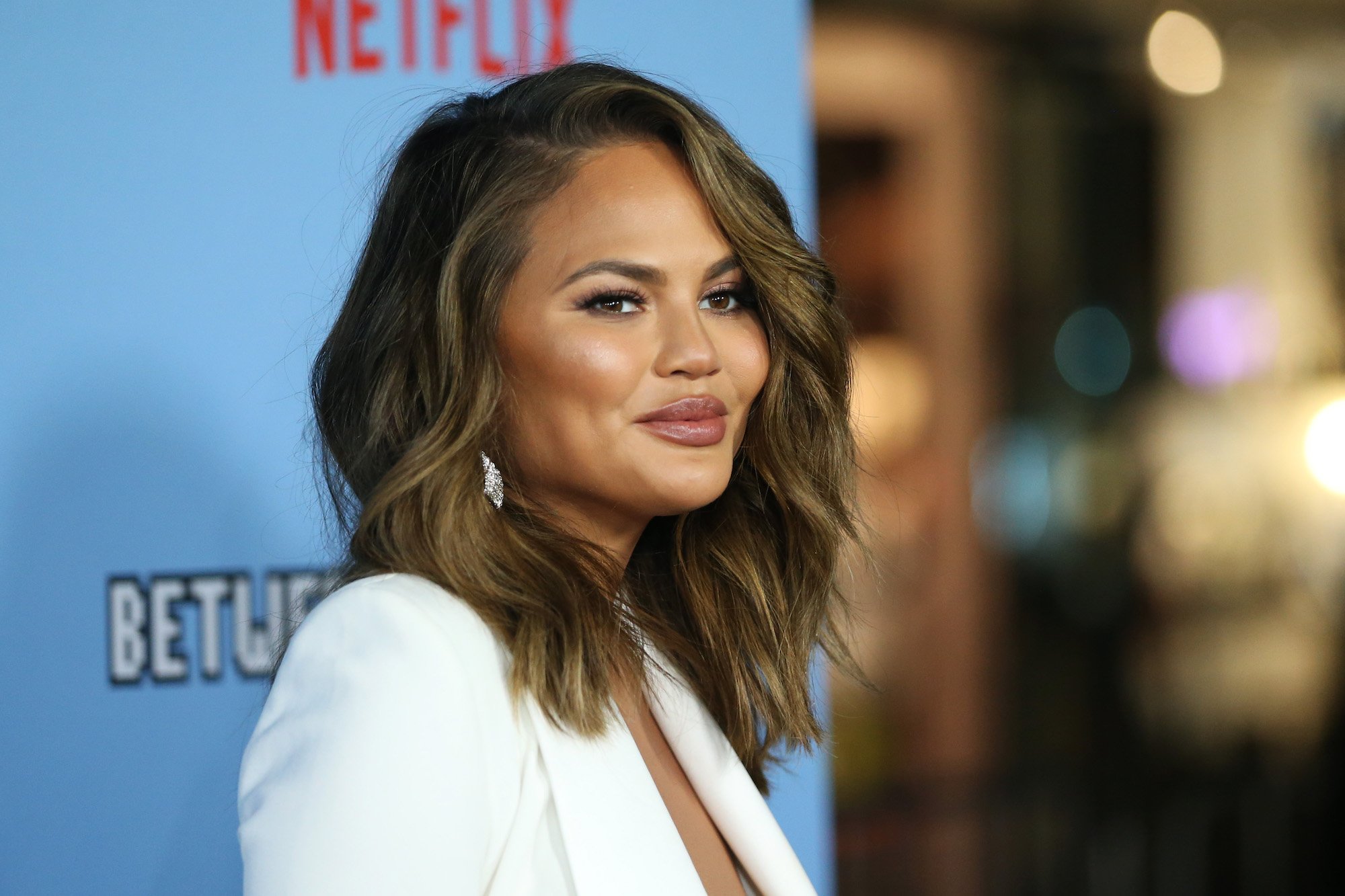 How did Chrissy Teigen become famous?
Chrissy Teigen was born in Utah in 1985. Raised in a middle-class family, Teigen was discovered by a photographer when she was working at a surf shop as a teenager. In short order, Teigen became a top model, walking the runway for fashion brands like Rock and Republic and Beach Bunny Swimwear. Teigen first met John Legend when she was cast as a model in one of his music videos. After establishing a romantic relationship, the two dated for several years and were married in 2013.
Teigen continued building her online presence after her marriage to Legend, launching an intensely popular cooking website. The website was a hit with fans of all ages, and led Teigen to write and publish a cookbook in 2016 titled Cravings: Recipes for All of the Food You Want to Eat. The book quickly became a bestseller, and in the years since, Teigen has risen to the status of home cook extraordinaire, eventually releasing a second cookbook and creating a renovated food-based website. She even curated a line of cookware for Target — all while staying in touch with her fans via Instagram and Twitter.
Chrissy Teigen has been open about her struggles with depression
RELATED: How Chrissy Teigen and John Legend Talk to Their Kids About the Dangers of Being Black in America
Chrissy Teigen has always been open with her fans, and after she had children, she decided to share her experiences with postpartum depression. The star revealed that she experienced the signs of depression when she was a child, but it wasn't until after she welcomed her daughter, Luna, that she realized that she needed to do something about it. "It was a sad existence. There were no highs," Teigen stated. "It was a flatline of life for a few months. You hear these horrific stories of people not seeing their child as theirs, or wanting to hurt them, and I never felt that way. That's why I put off getting it checked as I hated myself, not my child."
Still, Teigen admitted that she has found ways to deal with her depression, relying on her friends for ongoing, daily support. More recently, Teigen talked to Marie Claire about how she's dealing with depression during the quarantine. 
Chrissy Teigen opens up about attending therapy
In her September 2020 interview with Marie Claire, Chrissy Teigen revealed that she only truly started seeing a therapist after the quarantine started: "I used to avoid it and make fun of the idea of it, and then I found the right person and it changed my world. People think I'm tough, but I'm such an empath, and I take on other people's pain and sadness as my own. And when I let people down, I'm hyperaware of it. Sometimes I feel like people aren't going to be as hard on me as I am on myself. So it's good for me to take a break."
With a third baby on the way and several new projects in the works, including a new cookbook, Teigen is about to be busier than ever. There's no doubt that all along the way, she will continue to keep her fans updated as to her thoughts, feelings, and plans.