Chrissy Teigen Said This Part of the Holiday Season Makes Her 'Uncomfortable'
Find out why the holidays make Chrissy Teigen so uncomfortable.
Chrissy Teigen is the undisputed queen of home cooking and whenever the holiday season rolls around, thousands of people all over the world turn to her recipes to make their special days a little bit more memorable. Therefore, it makes sense that food is a big part of Teigen's own holiday celebrations.
Teigen has talked at length in the past about how she and husband John Legend spend their Christmas, including how much love she has for ham. She's also shed insight on the holiday tradition that makes her deeply uncomfortable.
Chrissy Teigen's favorite holiday foods
While Teigen absolutely loves having a big holiday feast and is definitely a "sides" person — she's stated that she likes to prepare and serve around fifteen different sides — there's one specific food that she is definitely against. Teigen has said that she's "very vocal" about her hatred for turkey and that she's prepared it in a multitude of ways and still thinks that it is bad.
In fact, she has only ever made it in a "tolerable" way once, and that was when she smothered part of the turkey in gravy and baked it in the oven, creating what she called a "smothered turkey situation" that was juicy and delicious.
Instead of turkey, Teigen usually opts for ham on her holiday feasts, and occasionally even chooses hearty main dishes like beef stew instead. Teigen is also admittedly not a dessert person. Although, she has stated that she will make desserts if she finds something that really piques her curiosity on Pinterest. 
What 'untraditional' holiday traditions does Chrissy Teigen have?
Although Teigen is in her element when preparing a huge holiday meal, she's not above enjoying fast food on Christmas day as well. In fact, Teigen recently admitted that for the past several years, Teigen and John Legend like to Postmates McDonald's on Christmas.
The ease and convenience of ordering food mean that Teigen and her family get to enjoy a lazy day in the comfort of their home with minimal stress and effort. After all, Teigen and Legend have two young children now, daughter Luna and son Miles, which means that holidays are a little bit more high-pressure than they used to be.
There's no doubt that Christmas time is special in Teigen's house. In 2018, she and Legend even released their own holiday television special, called A Legendary Christmas with John and Chrissy. The special featured the couple entertaining famous friends like Kim Kardashian and going head to head in a contest where judges had to choose whose macaroni and cheese was better.
What part of Christmas makes Chrissy Teigen uncomfortable?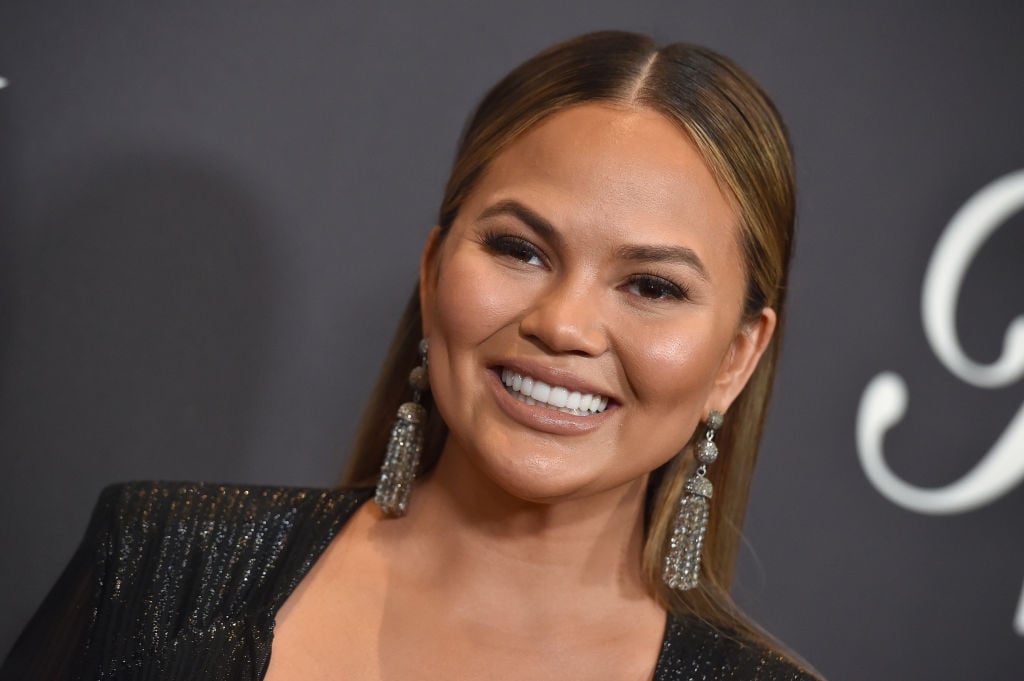 For many, giving and receiving presents is one of the very best parts of the holiday season. Teigen has stated that while her family doesn't typically go all out for gifts, she's a big fan of filling up people's stockings with fun little gifts.
She revealed that she usually tries to choose a fun purse for her mom, a fishing vest for her dad, and a fancy computer bag for John Legend. Still, when it comes to herself, Teigen actually hates receiving gifts because it makes her feel uncomfortable.
She admitted that she's not really into jewelry or any specific type of gift, and feels as though the gift-giving portion of Christmas is more for children anyway. It seems likely that her family finds some unique way to show their appreciation for the hardworking mother of two.