Chrissy Teigen's Favorite Blanket Is a Hollywood Obsession Perfect for Winter
It is that time of year again. It's time to cuddle up in your matching holiday pajamas and tune the TV to an old school classic, like Rudolph. While you're at it, you might as well snuggle up in the magic of a throw blanket is so amazing, celebs are raving about it. It's reportedly one of Chrissy Teigen's favorites.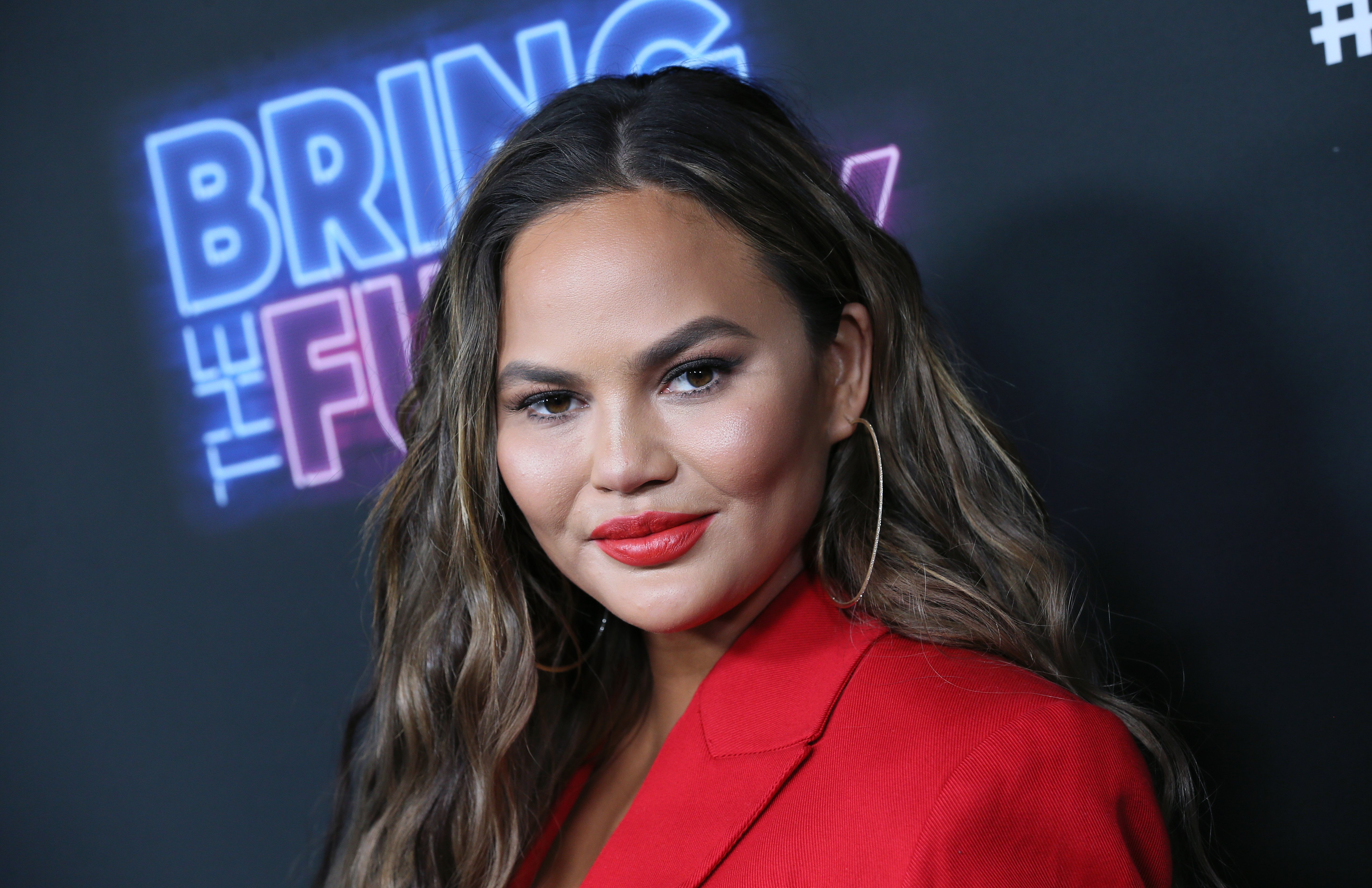 Chrissy Teigen loves the Barefoot Dreams blanket
RELATED: Chrissy Teigen Bought 5 Wedding Dresses Because of Her Guilty Conscience
Related post url: 
Chrissy Teigen took to Twitter last December to suggest that her fans scoop up their own CozyChic blanket by Barefoot Dreams. Given that Teigen is an expert at donning her coziest sweats and lounging at home with her family, she would be in the know on all things comfortable. 
Not only that, but Teigen and husband, John Legend, keep a beautiful and tastefully decorated home. If the blanket is chic enough to decorate their living room, it has to be good enough for the couches of the not so rich and famous.
This blanket might be better than a cheese steak
Teigen appears to own more than one of these blankets. Followers of the star's Instagram will note blankets that look like they are the CozyChic appear in many of her photographs in a variety of colors.
When Teigen first recommended the blanket to her fans she explains that she received one as a birthday gift. A blanket and a cheesesteak take center stage in the image, but we've noted that she doesn't reveal which one she liked more.
Other celebrities are obsessed
Kate Hudson reportedly used Barefoot Dreams blankets to wrap her newborn son in when he was born in 2011. According to People Hudson went so far as to call the blanket "heaven-like." Hudson's vote of confidence along with Teigen's commitment to keeping it on her own couch every day of the year have made the cozy throw a must-have item for many.
Other fans of the blanket are Kourtney Kardashian, Gigi Hadid, and Shay Mitchell.
You can order your own for under $150
You can choose a Barefoot Dreams Cozychic throw directly from the Barefoot Dreams website where you will be able to find a variety of colors and sizes. You can even match your blanket to a cozy robe or a pair of lounge pants for the ultimate in comfort. The blankets are easy to care for and you can pick one up in your choice of colors for $140.
A little shopping around and you just might find a bargain. Nordstrom Rack and Dillards both often carry one or two colors in limited supply for a fraction of the cost. This smaller, throw-sized one at Nordstrom Rack will only cost you about $50 while a full-sized version is still in stock at Nordstrom this season for $147.
Not only are these blankets packed with irresistible softness but the easy-care fabric claiming it won't shrink in the wash and can even be tumble-dried.
Barefoot Dreams offers a variety of soft and cozy options to complete your holiday shopping lists. From blankets and robes, to lounge wear, and even sweaters for your pet their products are advertised as soft enough to make you feel like you are wrapped in a warm hug. If celebrity approval isn't enough to convince you, there are plenty of real life reviews proclaiming Barefoot Dreams CozyChic to be the best and completely worth the lofty price tag.
So whether you're shopping for a gift for a loved one, or want to gift one for yourself, it is clear you won't be disappointed with this selection. Chrissy Teigen promises.