Chrissy Teigen's Ultimate Holiday Meal Includes 35 Mouthwatering Recipes
Supermodel, actress, TV host, and social media star Chrissy Teigen is also a celebrity cookbook author. Her holiday meals are legendary.
Supermodel, actress, TV host, and social media star Chrissy Teigen is also a celebrity cookbook author. So is it any wonder that her ultimate holiday meal includes 35 recipes? Yes, you heard that right.
Her Cravings website contains an "Ultimate Thanksgiving Table" featuring over three dozen mouthwatering recipes.
An overachiever at work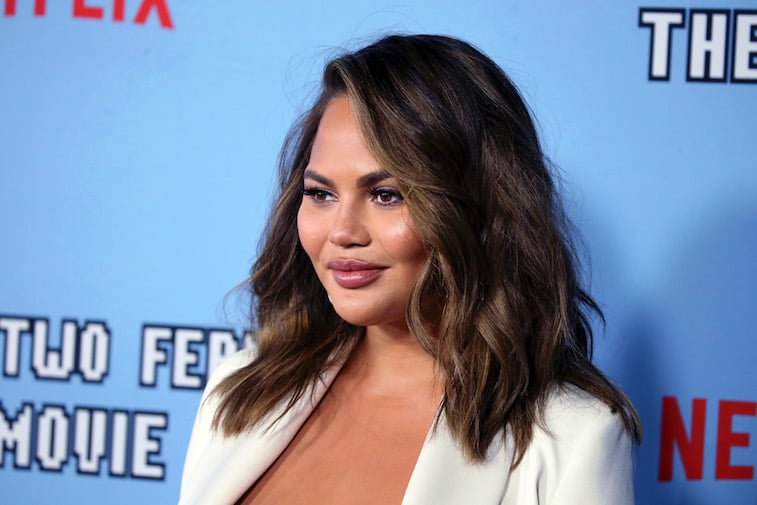 Teigen is a busy woman. Besides her role as wife and mother, cookbook author and social media influencer, she hosts Lip Sync Battle and is preparing for her role in Chrissy's Court, an upcoming reality series.
On top of everything else, Teigen also volunteers at Baby2Baby. The nonprofit, which is close to her heart, provides basic necessities like diapers and clothing to children "in homeless shelters, domestic violence programs, foster care, hospitals, and underserved schools as well as children who have lost everything in the wake of disaster."
Legend relates that Teigen is so devoted to the charity that they have a large, dedicated basket where they collect items to drop off weekly.
Chrissy Teigen loves cooking and eating
She loves to cook for her family and friends. Famous singer/songwriter/husband John Legend, their two kids, Luna and Miles, and her extended family certainly benefit from Teigen's skills in the kitchen. It's a good thing they all share a love for good food!
She also loves to share her passion for food and entertaining with the world. It started with her best-selling book Cravings: Recipes for All the Food You Want to Eat which spent a record 31 weeks on the New York Times bestsellers list in 2016. Cravings: Hungry for More debuted in 2018, as did her complementary line of branded cooking and entertaining gear at Target.
Chrissy Teigen's Cravings
Her Cravings website debuted on November 4th, 2019 and promptly crashed! Turns out there were so many fans eagerly awaiting its launch that they "broke the internet". Fortunately, it was soon back up and running again. Thanks to its popularity, this world-famous supermodel may now be best known for her cooking abilities.
Teigen has created a luscious-looking spread of 37 holiday dishes. Use the holiday menu builder to create a menu of your favorites. To get insight into how and why she creates such a feast, be sure to watch the video. You'll see her adorable reaction to tasting her mom Pepper's scalloped potatoes – a family favorite. 
If you decide to follow her advice and forego the turkey, you might want to try her recipe for BTI (Better Than Ina's) Roast Chicken and Vegetables. It looks and sounds delicious.
Her holiday history
Teigen absolutely loves cooking for the holidays! She also loves having family and friends around. This year, she and Legend are planning on having around 20 family members join them on a 'staycation.'
She said, "I like the idea of everyone waking up together in robes, watching football." They'll host fewer family members at Christmas and fewer still for New Year's.
Having that many guests for Thanksgiving is probably a good idea since she served 21 side dishes at one Thanksgiving feast. Of course, not everything she cooks turns out perfectly. Just consider last year's disaster of a seriously burnt streusel-topped sweet potato pie!
These are her pet peeves about Thanksgiving
She really hates turkey. So much so that she prefers to serve whole roasted chickens, instead. This year, however, she's going to suck it up and serve turkey. Well, her version of it anyway. She's serving smothered turkey wings. Because "I hate turkey so much, so am just going to smother it."
She thinks eating Thanksgiving dinner before 5 PM is ridiculous. She prefers to offer snacks throughout the day and serve dinner at 7 or 8 PM. "Don't overdo it on your snacks or else nobody will eat dinner."
Chrissy Teigen's favorite Thanksgiving tips
Teigen says to always rent an extra refrigerator so you have room to start prepping at least three days ahead of time. Besides, where else are you going to store all of those leftovers?
Also, have everyone pitch in to help. The more hands helping, the better. Just make them feel like they're having fun while they're doing all the work! Serving dinner buffet-style so people can help themselves is another clever way to cut down on your workload.