Christian Bale Once Admitted That He Went a Little Too Far With His Method Acting in This Movie
Christian Bale usually gives his roles his all, but he once shared he might have given one of his characters too much of himself, to the point where he worried his friends and family.
Christian Bale's commitment to his film roles is nearly unmatched. The Oscar-winner has been known to indulge in extensive research to fit in the shoes of his characters. Apart from that, as many know, Bale is willing to morph his body to any size for the sake of his art. But there was one movie even Bale admits his method acting might have crossed the line for.
Why Christian Bale will no longer be transforming his body for movie roles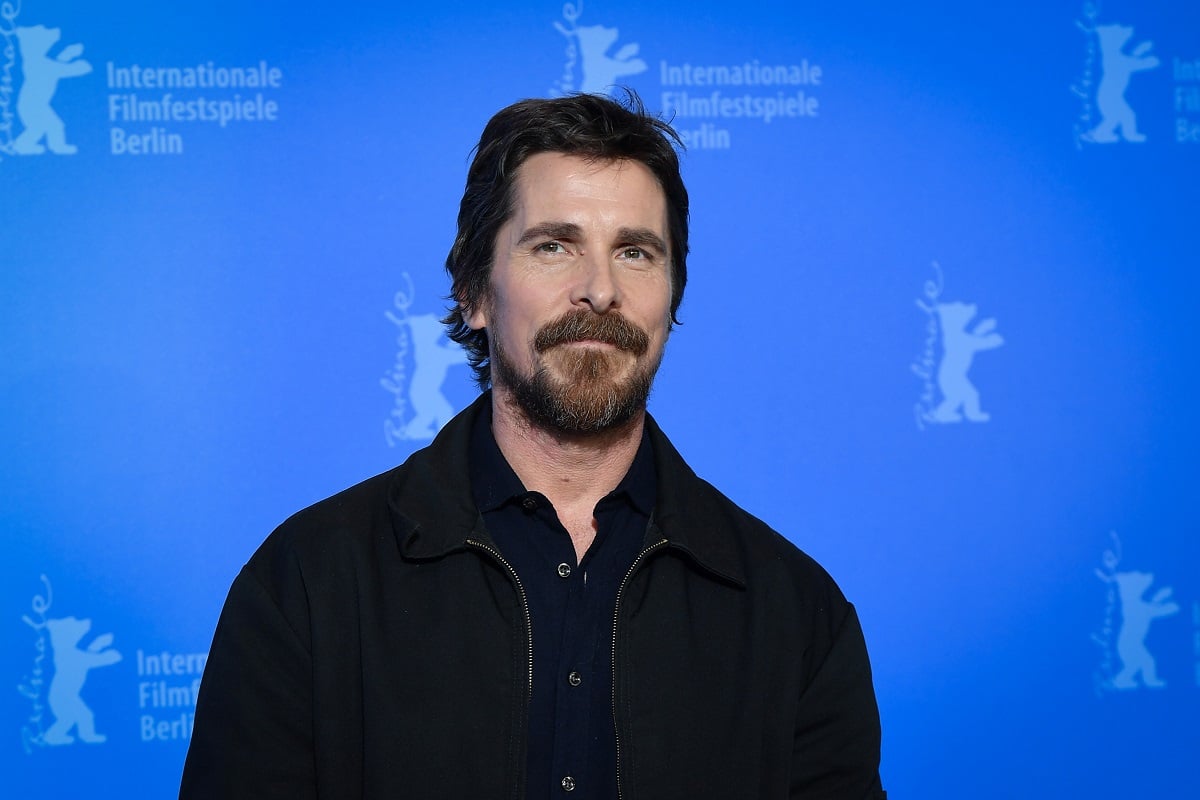 Christian Bale's dedication to his role has been endlessly praised by colleagues and fans alike. His desire to commit to his performances has even led to him changing his weight several times. Whether that's losing or gaining weight, or packing on muscle, Bale has shown that he's more than up to the task. But the days of him willingly fluctuating his weight might be long gone.
In an interview with E-News, Bale shared that he has to be more mindful of his health nowadays. Because of this, he can't be as willing to change his weight for roles as he once was.
"I've become a little bit more boring now, because I'm older and I feel like if I keep doing what I've done in the past I'm going to die. So I prefer not to die," Bale said.
In an interview with CBS News, he reiterated that he might really be finished with changing his weight.
"I keep saying I'm done with it," he said. "I really think I'm done with it, yeah!"
Christian Bale admitted he went a little too far in this movie
It might be easy to see why Bale would be so willing to forego his weight transformations. The actor has put his body through enormous stress to do his characters justice. But there was one character, in particular, he might have committed himself too much to. Bale discussed how even his friends and family were once concerned with the extremes he took to lose weight in an interview with GQ.
"The weight loss in The Machinist is a clear example. I would say in hindsight that perhaps I went a little too far," Bale said. "Not in a way that was particularly dangerous but it certainly got, shall we say, interesting, in ways that friends and family noticed – and didn't particularly enjoy."
But for Bale, his dedication didn't end after filming wrapped. This sometimes made his transformations even harder to get through.
"And for me, just because you finish filming and the sets are dismantled and you go home, it can be a difficult, long process to find your normal self again," Bale continued. "Will some deep part of you be altered indefinitely? Sure. And that just comes down to a way of working. Not all actors have this problem. Look, if I could switch it on and off like a lamp, that would be phenomenal. But I can't, I have to dig my way out of it."
Christian Bale considered quitting acting before 'The Machinist'
Christian Bale gave The Machinist more than his all because it'd been a while since he was offered quality work before then. He considered the psychological drama as a real turning point in his career, which Bale felt was in trouble.
"Yes, although it's not that I didn't think I would ever get another good job. It wasn't a fear of failure or losing money or my house or anything like that. I have made some mistakes with my film choices; I didn't want to admit it to myself but I knew deep down," he said.
It got to the point where the American Psycho actor was thinking about leaving the business altogether.
"I don't know about clinically depressed or whatever you want to call it, but those around me – my friends and family – were very aware something was wrong. I was staring at the walls for hours on end and I was considering other professions," he continued.
Despite some of The Machinist's downfall, Bale conceded that he truly needed the film in that period of his life.
"The movie itself didn't do particularly well, and it certainly wasn't everybody's cup of tea, but it was the project that gave me the kick in the arse I needed. It straightened my head out," Bale confided.