Christian Bale Was Once Approached to Play Superman in a Much Different Batman versus Superman Film
Christian Bale won over many with his portrayal of Batman in Christopher Nolan's Dark Knight trilogy. But far before the actor was cast, he was actually sought after for Superman instead. And if things turned out differently, he would've been going against Batman instead of becoming him.
The early 2000's could've seen a much different Batman vs. Superman movie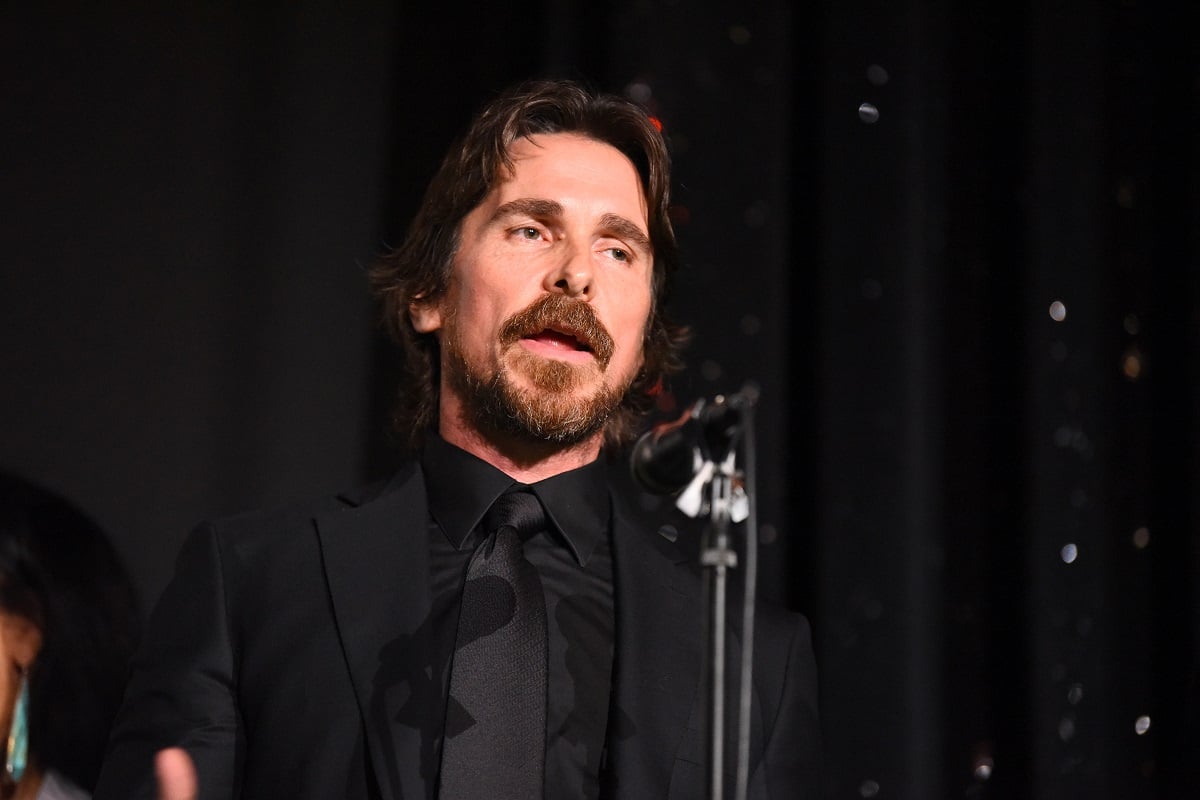 Batman battling Superman on the big screen was a concept that floated around before the Snyderverse. As some may know, the project was pretty close to happening around the early 2000s. Warner Bros. tapped Seven screenwriter Andrew Walker to develop the script. Meanwhile, Troy director Wolfgang Petersen was recruited to direct the potential blockbuster.
Speaking to Fast Company, however, Walker had a lot of pressure on him when trying to develop the script.
"I was lucky enough to write Batman vs. Superman, but it led to a lot of insomnia," Walker said. "When I got those two characters to go off and fight, I was incredibly weighed by a sense of nervous purpose. It felt like a great responsibility to write these two incredibly iconic characters and the characters that surrounded them."
But despite the difficulties, Walker was up to the task and drew inspiration from some familiar stories.
"It was a combination of material kind of stolen, rightfully and legally, from wonderful ideas from the comics and melding those into an original storyline," Walker continued. "I think a lot of the inspiration, if not specifics . . . lie in Frank Miller's work, specifically in those issues of The Dark Knight Returns."
However, Walker's film was deemed too dark. The studio would later hire Batman and Robin screenwriter Akiva Goldsman to rewrite Walker's script.
Christian Bale was approached to play Superman in an earlier Batman versus Superman movie
With Peterson set to direct the film, those involved now had to figure out who to cast in the movie. Petersen told MTV News in a 2010 interview that he met with Christian Bale about the part of Superman. Josh Hartnett was also approached, and the film was close to actually being made.
"And then the studio got a single Superman script I think from J.J. Abrams at that time, and [Warner Bros. chief] Alan Horn was so torn – because it's such a fascinating concept to do a Batman versus Superman film. And I still think it would be to do that. But the studio decided to try [a] separate version of Superman and Batman, and then maybe think about down the road if you want to bring them together in one film," Petersen said.
Eventually, Nolan would end up casting Bale as Batman and helm his highly successful Batman films. Although Petersen would've enjoyed taking a crack at the superhero franchise, he harbored no grudges towards Nolan. In fact, he was a fan of the filmmaker's work.
"I loved Dark Knight," he added. "I was completely sucked into it, blown away by it. I thought right away it deserved an Academy Award for Best Picture, and I was really disappointed that it didn't get it. I thought Heath Ledger was just phenomenal. I am a big fan of that movie."
Zack Snyder considered casting Christian Bale in 'Batman v. Superman' to separate it from the 'Dark Knight' trilogy
If Snyder had it his way, Bale could've been a part of a Batman versus Superman film after all. But just not as Batman. The Army of the Dead filmmaker entertained the idea of casting Bale to avoid confusing the audience.
"This is a total and opposite reality from the Chris Nolan movies. It's another universe, so we couldn't hire Christian Bale if we wanted to, because he doesn't exist in our world. Maybe we could hire him to play another part," Snyder told Film Ink. "We did talk about that briefly. I just wanted to hire Christian to play another part to make that obvious. Christian could play, like, Alfred with age makeup. No! Of course not. But you know what I mean."
RELATED: The Real Reason Christian Bale Stopped Playing Batman