Christian Bale Once Wanted to Piss in a Critic's Shoes for Commenting on His Weight Loss in Films
Christian Bale wasn't too pleased with the words a critic used to describe his body transformations, and wanted to pee in the critic's shoes because of it.
Christian Bale has been known for changing his body to fully morph into his characters. He's received many comments about his fluctuating weight over the years which have been mostly positive.
However, there was one critic who remarked on Bale's 'trademark weight loss' in movies. It was a phrasing that completely rubbed Bale the wrong way.
Christian Bale once feared that his dramatic weight losses might inspire a tragedy among actors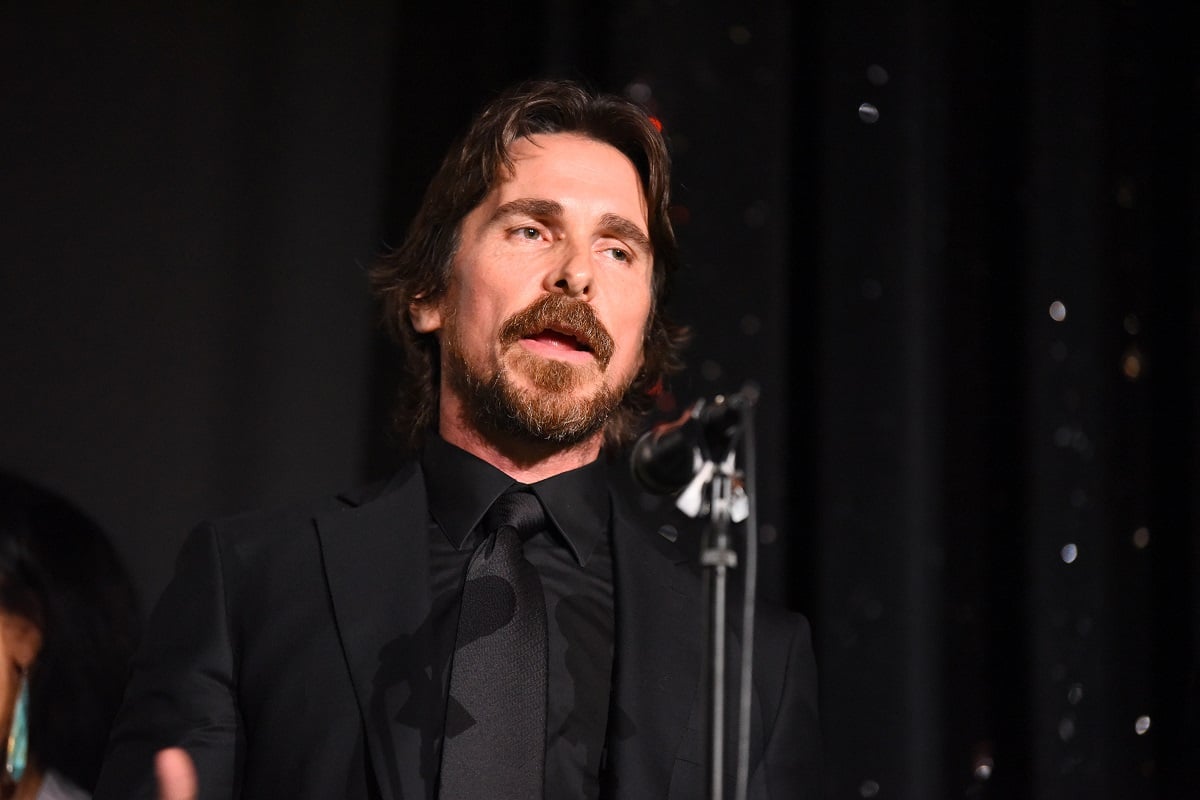 Bale's commitment to his characters has led to him changing his body in massive and sometimes unhealthy ways. It's not only led Bale to modify himself physically, but emotionally as well. In an interview with The Guardian, Bale opened up about his dramatic weight loss for The Machinist. The role saw him lose over 62 pounds, which showed in the critically acclaimed thriller.
The Dark Knight star insisted that being so thin put him in a mental state that he hasn't experienced since.
"It's an amazing experience doing that. When you're so skinny that you can hardly walk up a flight of stairs … you're, like, this being of pure thought. It's like you've abandoned your body. That's the most Zen-like state I've ever been in my life. Two hours sleep, reading a book for 10 hours straight without stopping … unbelievable. You couldn't rile me up," he said.
However, in later years he acknowledged just how dangerous this kind of commitment could be. But not just dangerous to himself, but to other actors as well. He cautioned other actors about following in his footsteps, if only because he feared it'd lead to tragedy.
"I worry about this becoming a regular conversation because it isn't healthy for people to do that," Bale once told Yahoo. "And it becomes some kind of marker for commitment to your craft or whatever. I never viewed it as that. I just sort of went, 'Oh, I think I have to do this.' I worry when it becomes a marker of, 'How committed are you to a role?' 'How much did you lose?' And eventually, there will be some tragedy because of this. It should be an anomaly. You go for the essence of the character.'"
Christian Bale was furious with a critic that commented on his weight loss
At one point, Bale shared that he had a problem with the way certain critics discussed his weight loss. He felt it wasn't doing the extremes of his transformation justice by talking about it like it was a gimmick.
"To be honest, I find it laughable that it's considered to be some f****** gimmick – it's so patronising," he once told Empire (via New Castle Herald). "For God's sake, do people not understand what a pain it is to do? It's as though it's some comment about, 'Oh it's easy for him, because he's done it a bunch of times.' It's not easy, it's not fun – it's horrible."
In particular, there was one critic who remarked on his dramatic weight loss in a way that Bale didn't take kindly to. The critic focused on the weight he lost in the David O' Russell film The Fighter. In the movie, Bale once again slimmed down dramatically to fit the part. But it was a change he felt was necessary.
"I would never pick to do that, but it's a part that I like and he's a welterweight and he's a crackhead. I don't know about you, but I've never seen a welterweight with any fat on him – or a crackhead. So it's just what you end up having to do. Somebody told me that somebody wrote something about my 'trademark weight loss'. I'd just like to piss on that guy's shoes," he added.
Christian Bale is done transforming his body for films
It appears that the days of Bale fluctuating his weight so drastically are done. The actor once revealed to E-News that he simply doesn't believe his body can keep up with those kinds of transformations anymore.
"I've become a little bit more boring now, because I'm older and I feel like if I keep doing what I've done in the past I'm going to die. So, I'd prefer not to die," Bale shared.