Christina Aguilera 'Never Stopped Singing In Spanish,' Despite Her Last Spanish Album Coming Out Over 20 Years Ago
Christina Aguilera recorded an album of Spanish music in the early 2000s. In 2022, she released an EP of Spanish songs. During an interview, Aguilera said she never stopped singing in Spanish despite the time gap between these releases. The public reacted to her Spanish album and her Spanish EP differently.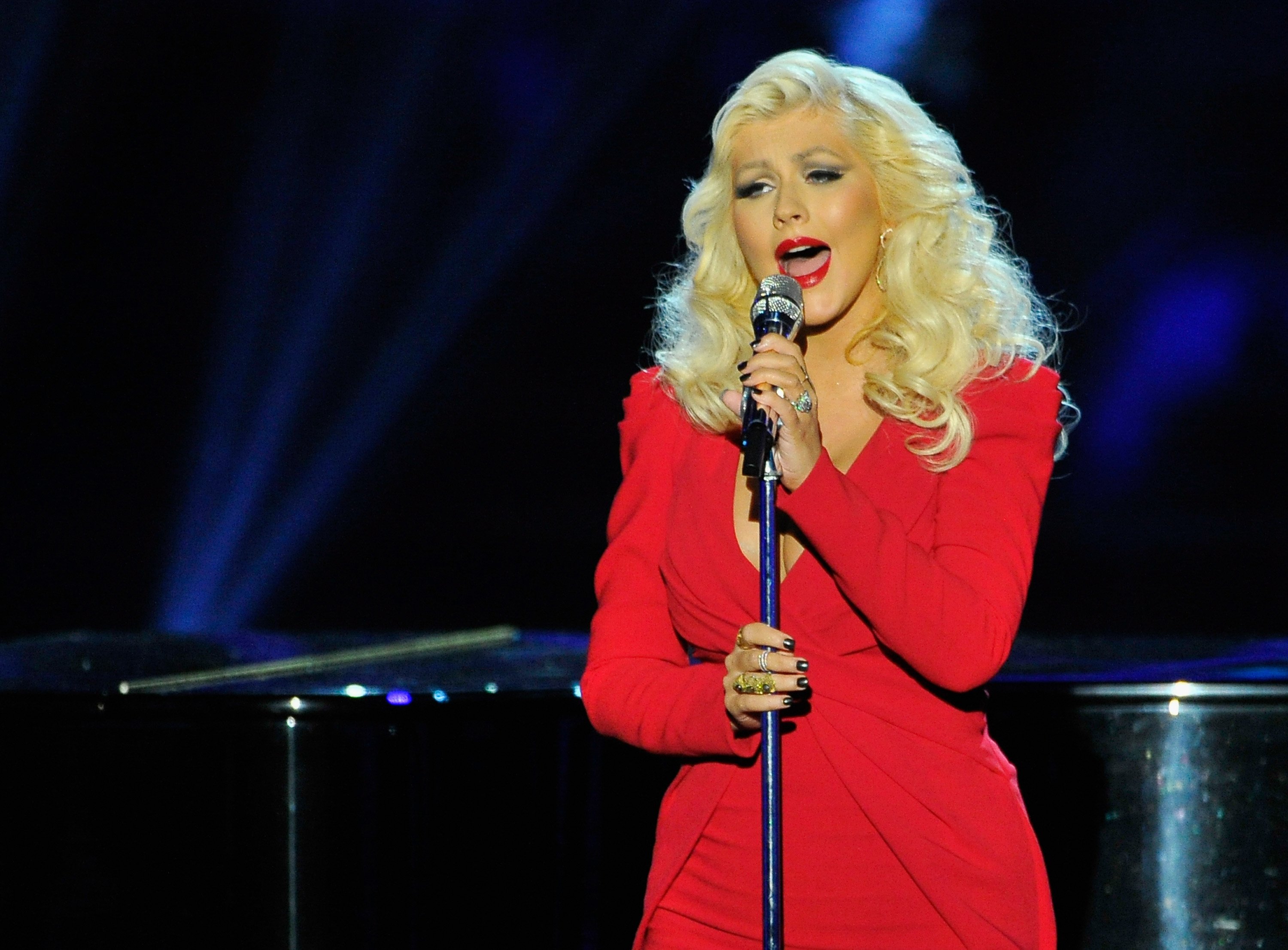 Christina Aguilera's history of making Spanish-language songs
Aguilera made her debut with the 1999 album Christina Aguilera. That album gave the world the classic hits "Genie in a Bottle," "I Turn to You," "What a Girl Wants," and "Come on Over Baby (All I Want Is You)." The following year, Aguilera released Mi Reflejo, an album that featured Spanish-language versions of several of her earlier songs, as well as some original material. 
Aguilera spent the next two decades recording songs in English. In 2022, she released a Spanish-language EP called La Fuerza. While Mi Reflejo includes Spanish versions of Aguilera's hits, all of the songs on La Fuerza are new.
RELATED: Christina Aguilera's Biggest Hit Barely Features Her Voice
Christina Aguilera discussed her relationship to the Spanish language
Yahoo! Life reports Aguilera discussed La Fuerza with Billboard's Twitter Spaces in 2022. "I've always had it in me," she said. "I never stopped singing in Spanish."
Aguilera discussed her relationship with the Spanish language. "Whenever the opportunities came about where I was really passionate about a project, I'd go for it," she said. "I always say when you grow up with something, if it's part of your household, my mom was fluent in Spanish, that's how she met and connected with my dad, who's from Ecuador. I heard the language so much. I always say, when it's in you, it never leaves you."
Subsequently, Aguilera revealed she will release more Spanish material. "Fans have waited for so long so I wanted to give them surprises throughout the year," she noted. "The first chapter is La Fuerza and each body of work represents a different tone and different mood and a different release of the journey that I'm on as a woman. You start with the strength, and we're going to be more tender and open up to be a bit more vulnerable with the material in the next chapter and then we'll close on this healing note."
RELATED: Christina Aguilera's 'What a Girl Wants' Changed Titles to Sound Sexier and Less 'Needy'
The way listeners in the United States reacted to 'Mi Reflejo' and 'La Fuerza'
None of the songs from Mi Reflejo charted on the Billboard Hot 100. Despite this, the album was a success. Mi Reflejo hit No. 27 on the Billboard 200, staying on the chart for 18 weeks.
None of the songs from La Fuerza charted on the Billboard Hot 100. The EP did not reach the Billboard 200 either. La Fuerza wasn't one of Aguilera's biggest hits, but she's clearly passionate about singing in Spanish.
RELATED: From Britney Spears to Ryan Gosling to Justin Timberlake and More: Which Former Mouseketeer Has the Highest Net Worth Today?