Christina Aguilera's 'Beautiful' Was Written by This Unexpected 1990s Rock Star
Christina Aguilera's "Beautiful" isn't a classic rock song by any stretch of the imagination; however, it was written by a 1990s rock star. Pink may have heard the song before its release, but the star in question didn't think "Beautiful" was right for Pink. Interestingly, the rock star was initially uncomfortable with one of the song's lyrics.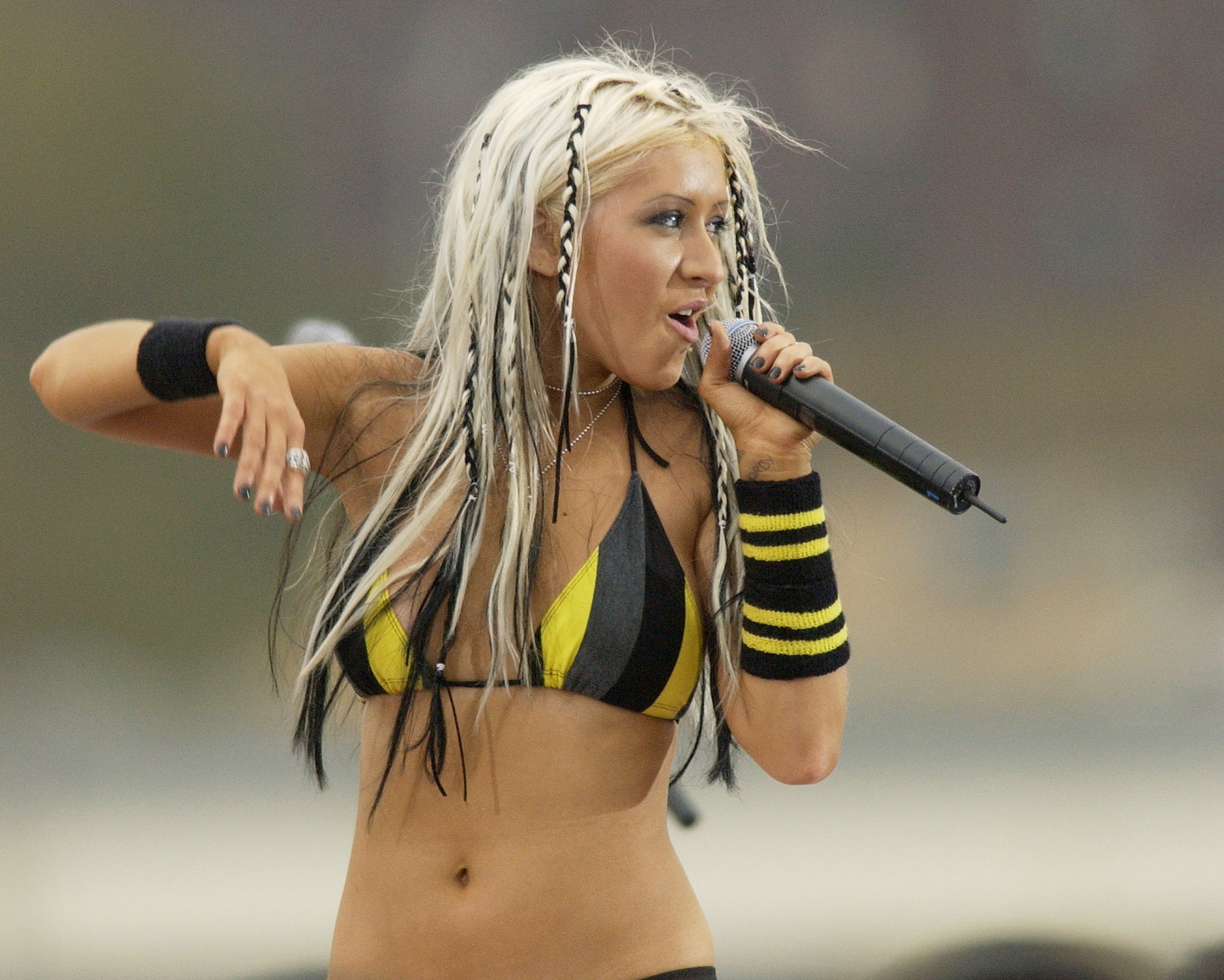 The irony of the 1990s rock star behind Christina Aguilera's 'Beautiful'
The 1990s were a great time for women in rock music. Acts like Hole, Garbage, Alanis Morissette, and Liz Phair were making classic album after classic album. During the 1990s, female artists and bands with female lead singers gave the world some unforgettable one-hit wonders as well.
For example, the 4 Non Blondes gave the world "What's Up?" When the band broke up, lead singer Linda Perry started writing songs for pop artists. Ironically, she wrote a song connected to two famous blondes.
RELATED: Monkees Inspired a 1990s Rock Star Who Directed a Monkee in a Film
How 'Beautiful' found its way into Christina Aguilera's hands
During an interview with Rolling Stone, Perry discussed crafting the song while she was working with Alecia Beth Moore, a.k.a. Pink. "There was something about the lyric that was troubling to me, because it was so not what I felt," Perry said. "When the words 'I am beautiful' came out, it was so shocking to me to say that because I don't feel that way."
Perry said Pink may have heard "Beautiful." "Alecia never recorded it," Perry recalled. "She may have heard it when I was writing it. I can slightly remember her asking for it and I said, 'No, it's not the right song for you.' I'm not sure. I knew it wasn't finished."
Subsequently, Aguilera entered the picture. "After it was finished, Christina showed up," Perry remembered. "I said, 'No management and no entourages allowed in my studio.' She was very vulnerable, and said, 'Can you play me something to break the ice?'"
RELATED: The 2 Monkees Songs Written By a 1990s Rock Star
Perry broke the ice in a way that changed Aguilera's career forever. "I decided to play 'Beautiful' for her because that was the song I had been working on," Perry said. "I could hear her getting closer and closer to the piano." Later, Aguilera asked if she could record "Beautiful" and Perry felt the song was perfect for her.
The way the world reacted to 'Beautiful'
"Beautiful" became a massive hit for Aguilera. The song peaked at No. 2 on the Billboard Hot 100, staying on the chart for 27 weeks. The song's parent album, Stripped, became a hit as well. It reached No. 2 on the Billboard 200 and stayed on the chart for 79 weeks.
RELATED: This Monkees Song Was Written by 2 1990s Rock Stars
"Beautiful" was also popular in the United Kingdom. The Official Charts Company reports the song peaked at No. 1 in the U.K. and remained on the chart for 14 weeks. Meanwhile, Stripped reached No. 2 and lasted on the chart for 112 weeks. "Beautiful" also made memorable appearances in Mean Girls and the Disney Channel sitcom A.N.T. Farm. "Beautiful" is a major part of Perry's legacy, even if it isn't a rock song.