Christina Aguilera's First Big Single Wasn't 'Genie in a Bottle'
These days, Christina Aguilera is best known as a coach on The Voice, which she appeared on from 2011 to 2016. But the singer and actress remains an iconic musical figure, particularly in the late 1990s and early 2000s. Yet, some fans of her music might have forgotten her number-one smash "Genie in a Bottle" actually wasn't her first single.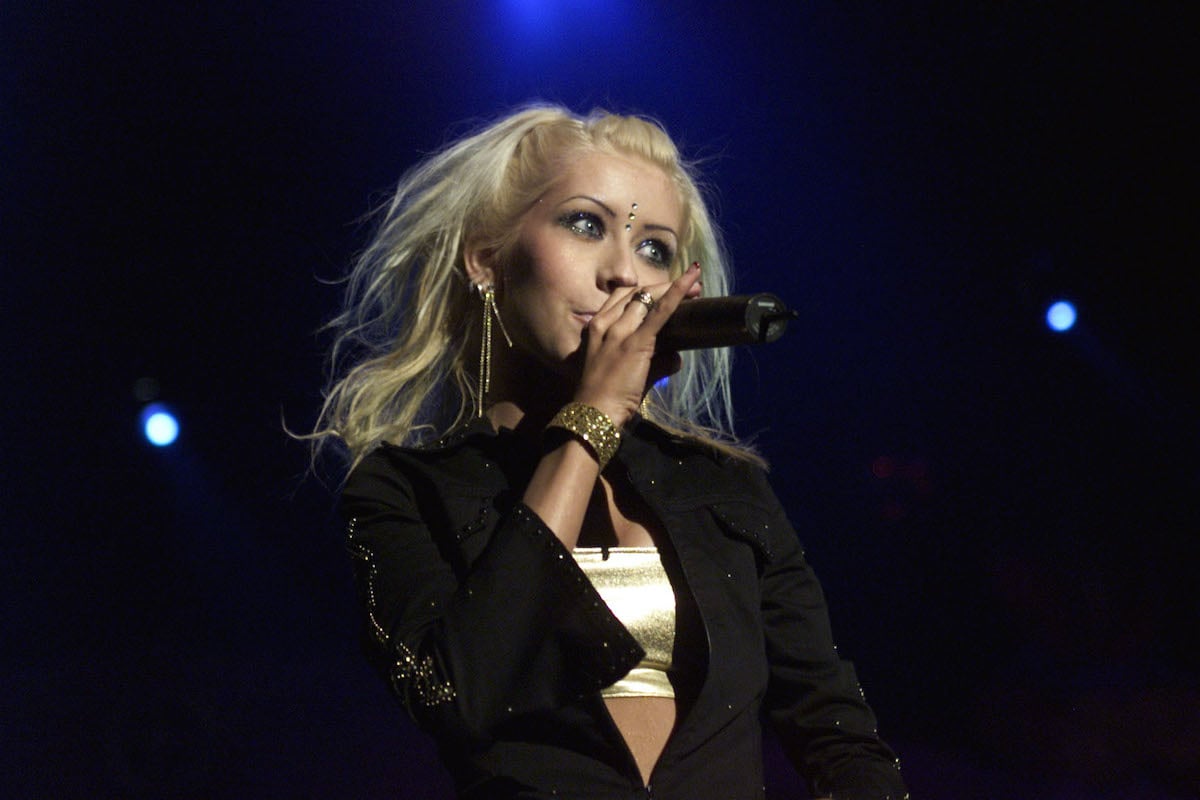 Christina Aguilera became one of the biggest pop stars in the 1990s
In the late 1990s, boy bands and pop princesses were everywhere in the pop music scene. Backstreet Boys and 'N SYNC fans were busy debating which was better. And Britney Spears' "…Baby One More Time" established her as an instant musical force to be reckoned with.
Likewise, "Genie in a Bottle" had a similar effect for Aguilera. With just one track, her career soared. In fact, the dance-pop tune proved to be one of the biggest hits of 1999, becoming the go-to anthem of the summer. It also became a platinum-selling single and reigned at number one for five weeks.
But she had a high-profile track before 'Genie in a Bottle' hit
Aguilera's self-titled debut album tore up the airwaves in 1999 and 2000. Hits such as "What a Girl Wants," "I Turn to You," and "Come On Over Baby (All I Want Is You)" made the album a multi-platinum smash. And just like that, pop music had a new sensation, one who continues delivering chart-topping hits into the 2010s.
Aguilera performed a song for Disney's 1998 animated film Mulan. In the film, Lea Salonga — who also performed the singing voice of Jasmine in Aladdin — sings "Reflection," while Aguilera carried the pop version. Mulan fans might believe Aguilera already became popular beforehand, but "Reflection" released a full year before her first album hit the shelves.
The singer returns for Disney's live-action 'Mulan' remake
When Disney released news about a live-action Mulan remake, many fans immediately wondered whether the original's music would remain intact. As it turned out, director Niki Caro wasn't making a direct translation of the animated film. Rather, her Mulan wouldn't be a musical at all. But it does retain a few earmarks of the first movie.
For instance, Aguilera will reportedly perform a new version of "Reflection" for the new movie's soundtrack, presumably for the end-credits sequence. In addition, the singer has recorded a brand-new track titled "Loyal Brave True." Mulan purists might still miss the original movie's music, but Disney's decision to bring Aguilera back is a sweet nod to the past.