Christina Ochoa Says 'Promised Land' on ABC Is the 'Latin Version of Succession'
ABC's 'Promised Land' begins with a CEO's children fighting over a winery, and Christina Ochoa believes it is very similar to the HBO series, 'Succession.'
A Million Little Things cast member Christina Ochoa joined the Promised Land cast on ABC as Veronica Sandoval. The new ABC Latinx series follows the second generation of the Sandoval family as they fight for control of their Heritage House Winery. Although Ochoa's character begins Promised Land Season 1 as the CEO of the wine business, it doesn't look like things are that easy. Ochoa feels that the new drama is the "Latin version of Succession."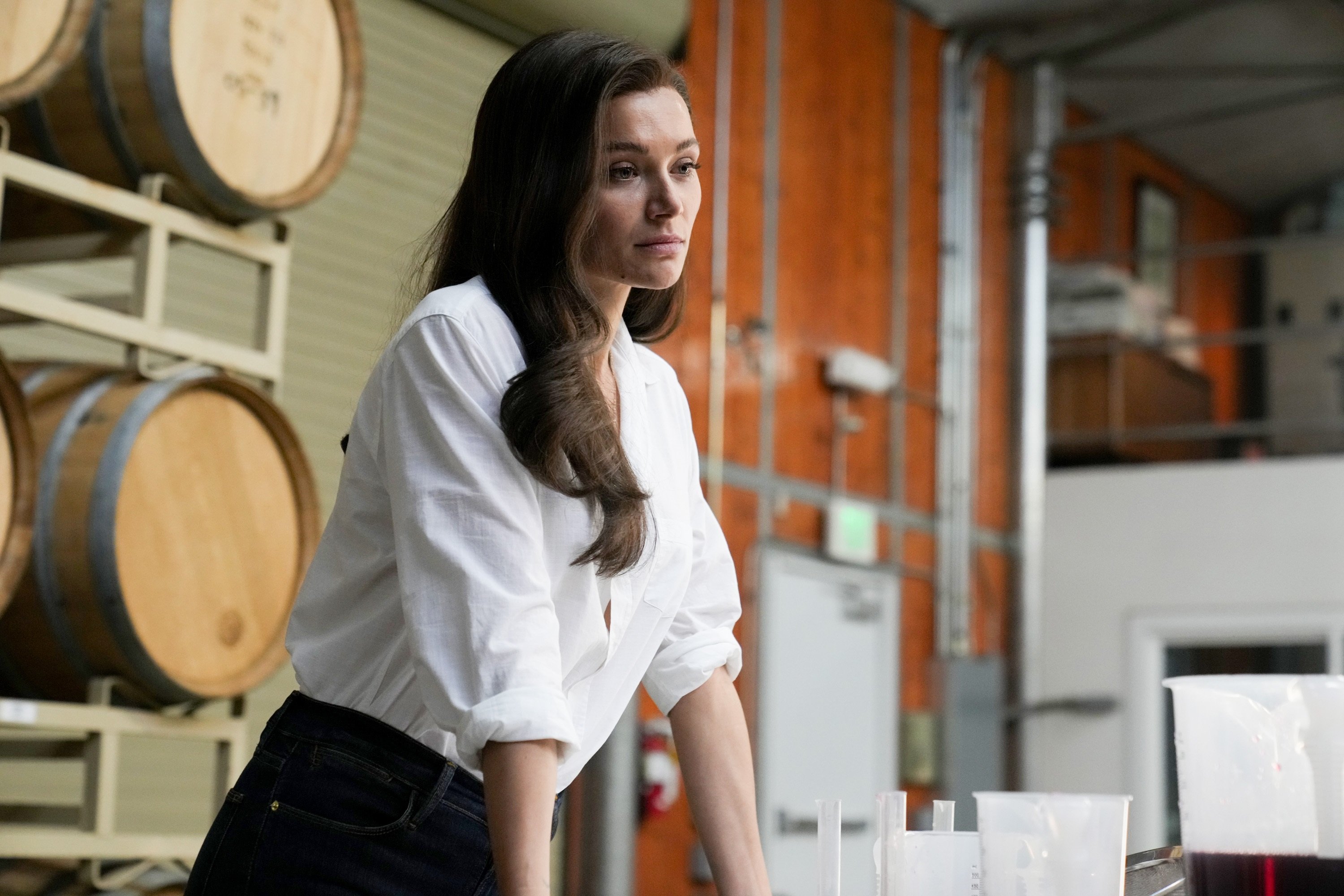 Christina Ochoa explains the storyline behind 'Promised Land' on ABC
In an interview with Hola, Ochoa described what Promised Land is about on ABC.
"So the show is a family saga of the Sandovals, and we are led by our patriarch, who is played by John Ortiz," Ochoa began. "And Joe Sandoval runs a winery. His backstory is also explored and the immigrant storyline coming to America, but this is now tackling the second generation Sandovals." 
In Promised Land Episode 1, viewers find out that Joe built the winery to the level it is at in the present day. However, its previous owner was Margaret Honeycroft's (Bellamy Young) father. Margaret is Joe's ex-wife, and she's plotting a hostile takeover of the vineyard. The divorced couple shares three children who all want to be involved in the daily business of the winery. Veronica might be the current CEO, but her brother, Antonio Sandoval (Tonatiuh), is back from New York and wants control, too. Their sister, Carmen, creates a wine label in the premiere episode, but Veronica dismisses her efforts.
The season follows their conflicts over control of the vineyard. However, two more players are involved — Joe Junior (Miguel Ángel García) and Mateo Sandoval (Augusto Aguilera). Junior is Joe's son with his second wife, Lettie (Cecilia Suárez). Mateo is Lette's son and Joe's stepson, the only Sandoval child who does not have a 5% share in the company.
Is 'Promised Land' on ABC similar to HBO's 'Succession'?
ABC Promised Land cast member Ochoa believes that the drama is very similar to HBO's Succession. 
"I compare it to Succession, you know if there was a Latin version of Succession," Ochoa told Hola! "So [Joe] is in charge, and then it's all about who is going to take over the winery. Veronica, my character, is the CEO of the company. She is a businesswoman, a professional. She will try to do what's best throughout the first season. "Then we will kind of have to go along with her for the ride on everything that's thrown at her, not just from her father's standpoint, but from her siblings and her environment and her family life and everything."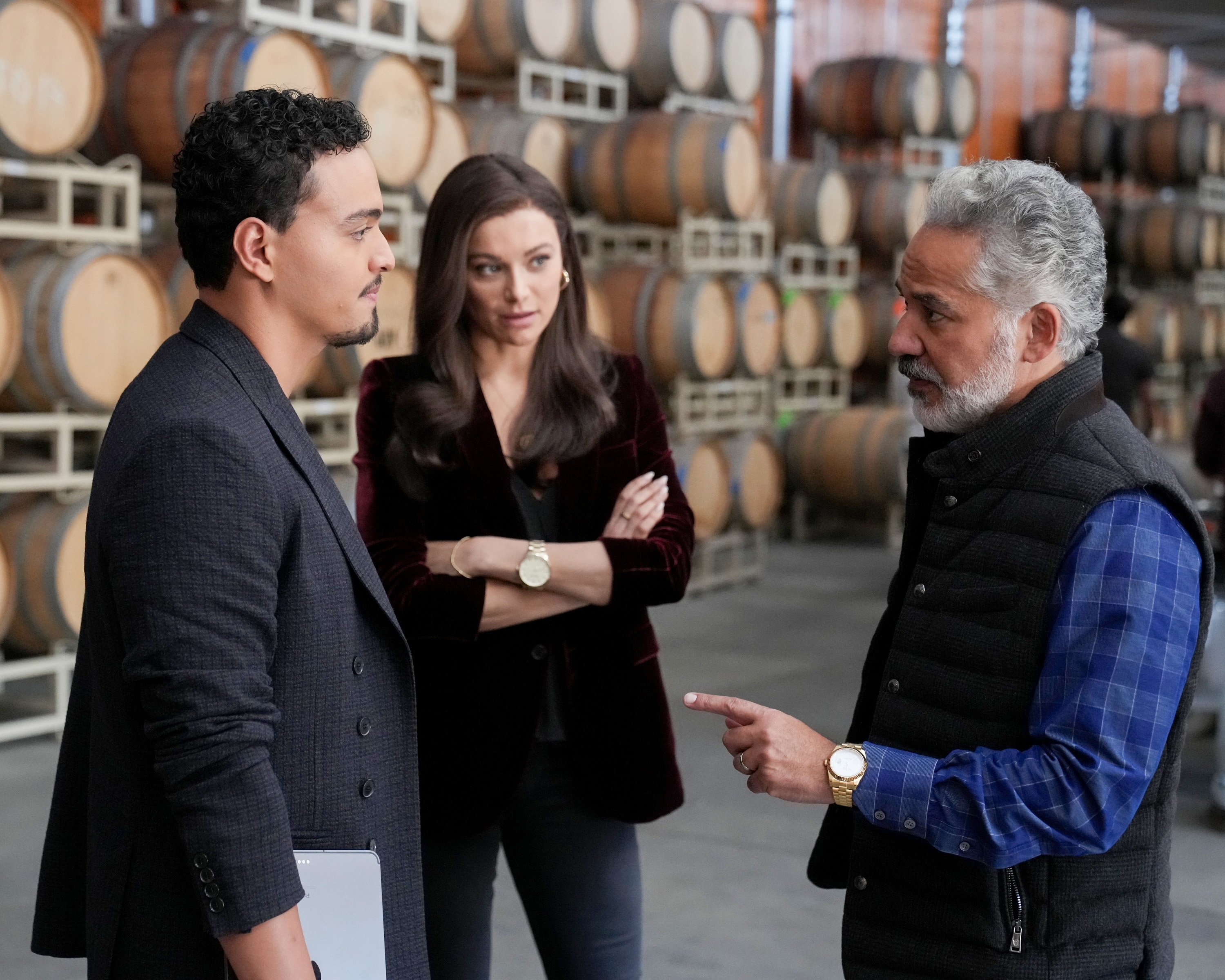 In Succession, Logan Roy's (Brian Cox) health is in question, but in Promised Land, Joe fits the bill of health. However, both men have multiple children ready to battle it out for the control of the family business. Joe spoke to Veronica and Antonio separately, making them both feel like their father wants them to be in control. The family patriarch isn't afraid to stomp on his children's feelings either, as displayed when he tosses Junior in the pool at a party.
In Promised Land Episode 1, Veronica is part of a car accident where someone dies. In a way, it's similar to Kendall Roy's (Jeremy Strong) accident in Succession. Without giving too much away, they both leave the scene of a crime. 
Although Promised Land is on network television, viewers can't expect the same level of profanity that finds its way into every episode of Succession.
How to watch 'Promised Land' on ABC
ABC's new series Promised Land aired episode 1 on Jan. 24, 2022, at 10 p.m. EST. A rebroadcast will air in place of Big Sky on Jan. 27 at 10 p.m. EST. However, for viewers who can't wait until Thursday, Promised Land Episodes 1 and 2 are currently available for streaming on Hulu. Additionally, the second episode will air on ABC on Jan. 31 at 10 p.m. in the Good Doctor time slot until the medical series returns in the spring.