Christine Baranski Barely Read the Script Before Joining 'Dolly Parton's Christmas on the Square'
Christine Baranski is no stranger to holiday movies. She played Martha May Whovier in 2000's How The Grinch Stole Christmas, an overbearing (but hilarious) grandmother in 2017's A Bad Moms Christmas, and had a supporting role in 1994's The Ref. Now, she's playing her own version of the Grinch in Dolly Parton's Christmas on the Square.
The movie musical hit Netflix Nov. 22, and Baranski shared in a recent interview that she was ready to sign on to the project the second she heard Parton wanted her involved.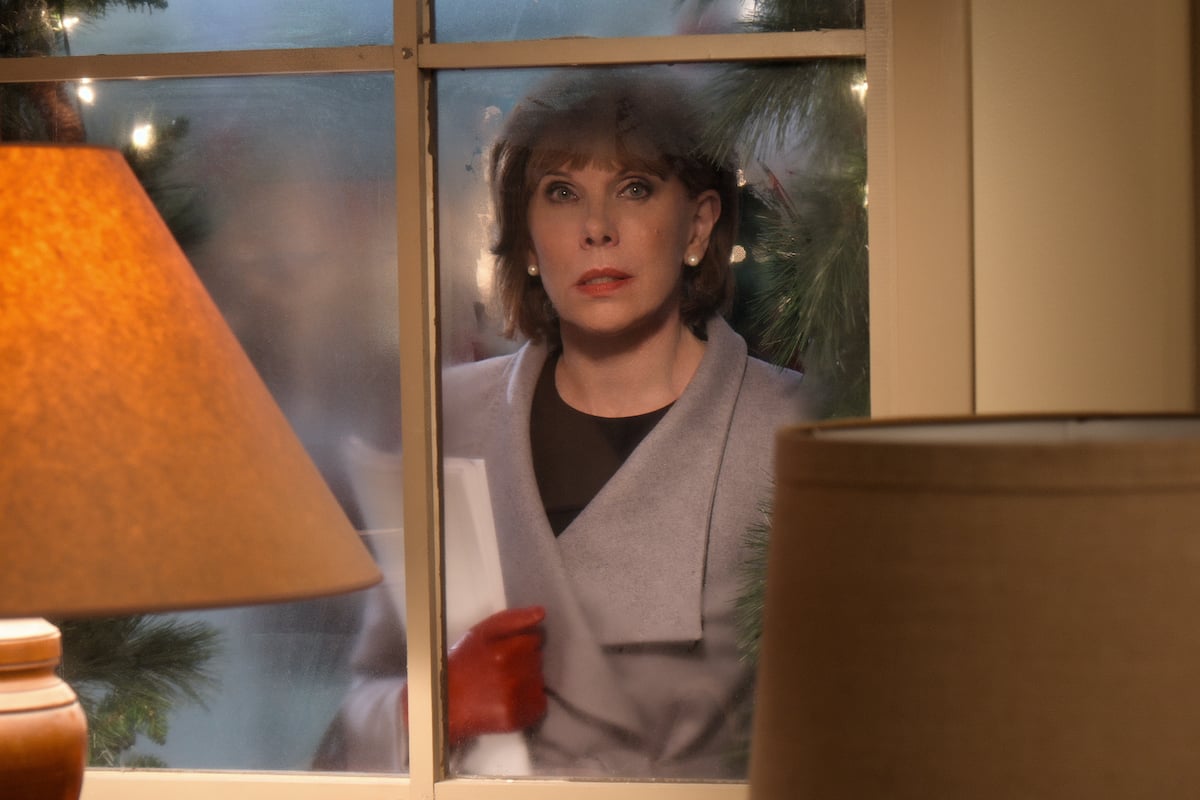 Christine Baranski plays a 'Christmas Grinch' in 'Dolly Parton's Christmas on the Square'
The musical centers around Baranski's character, Regina, a businesswoman who returns to her hometown for the holidays to deliver eviction notices to all of its residents. As the townspeople quickly learn, Regina has sold the town's land to a mall developer. Uh, merry Christmas?
Parton plays a guardian angel, of sorts, who visits Regina to try and help change her ways. It's a classic Christmas tale: an embittered "Grinch" or Scrooge-like character ruins the holiday spirit for everyone around them. Of course, being a Christmas movie—and a Parton one, at that—the sour main character has a change of heart once they're able to heal through whatever made them so cold in the first place. For Baranski's Regina, it was a difficult moment in her teen years.
The Mama Mia star said in an interview with Variety that she jumped on the opportunity to work with Parton on the film, revealing that she didn't even need to see the script before saying yes.
"I got an offer to do this and I was thinking, 'Oh my God, I get to hang out with Dolly Parton!?'" she said. "'She's going to be my personal Christmas angel? Where do I sign the papers?' I practically didn't have to read the script."
Clearly, Baranski is a big fan of the "Jolene" singer. And who wouldn't be? Parton's partially responsible for the Moderna COVID-19 vaccine! She's basically all of ours guardian angel at this point.
Christine Baranski loves the 'unabashed sentimentality' of holiday movies
Beyond her love of the "9 to 5" singer, Baranski said there's a good reason why she always returns to holiday movies.
She said the main appeal of the genre is the "unabashed sentimentality" of it, noting that holiday stories are yearly "reminders that life can be really quite joyous."
"I think people during the holiday season think, 'Why don't we live like this more often? Why aren't we celebrating the fact that we're together? Why do we wait for Christmas?'" The Good Fight star said.
Outside of her love of holiday movies, the 68-year-old said that she simply related to the main character's struggle.
She "has zero sentimentality" at the start of the story, Baranski explained.
"It's like she has completely cut off any feeling for her past. But as you continue watching that story, you realize what she was hiding, what she had to give up, what her father gave up. Every grinch is different—every bad guy has a different journey—and my journey in this, I really related to this woman's pain."
Dolly Parton's Christmas on the Square is now on Netflix.