'Christmas in Vienna': Was Hallmark's New Christmas Movie Actually Filmed in Vienna?
If there's one thing Hallmark excels at, it's bringing Christmas magic to life on screen. The feel-good channel's annual batch of holiday movies features quaint small towns, picture-perfect inns, and gorgeous homes decked out with lights, wreaths, and mistletoe, where not a single strand of tinsel is out of place. 
While many of the channel Christmas movies are filmed in Canada, Hallmark occasionally ventures farther afield. Take the upcoming movie Christmas in Vienna. It was filmed on location in the European city known for its magical Christmas markets. 
A talented violinist finds love in 'Christmas in Vienna'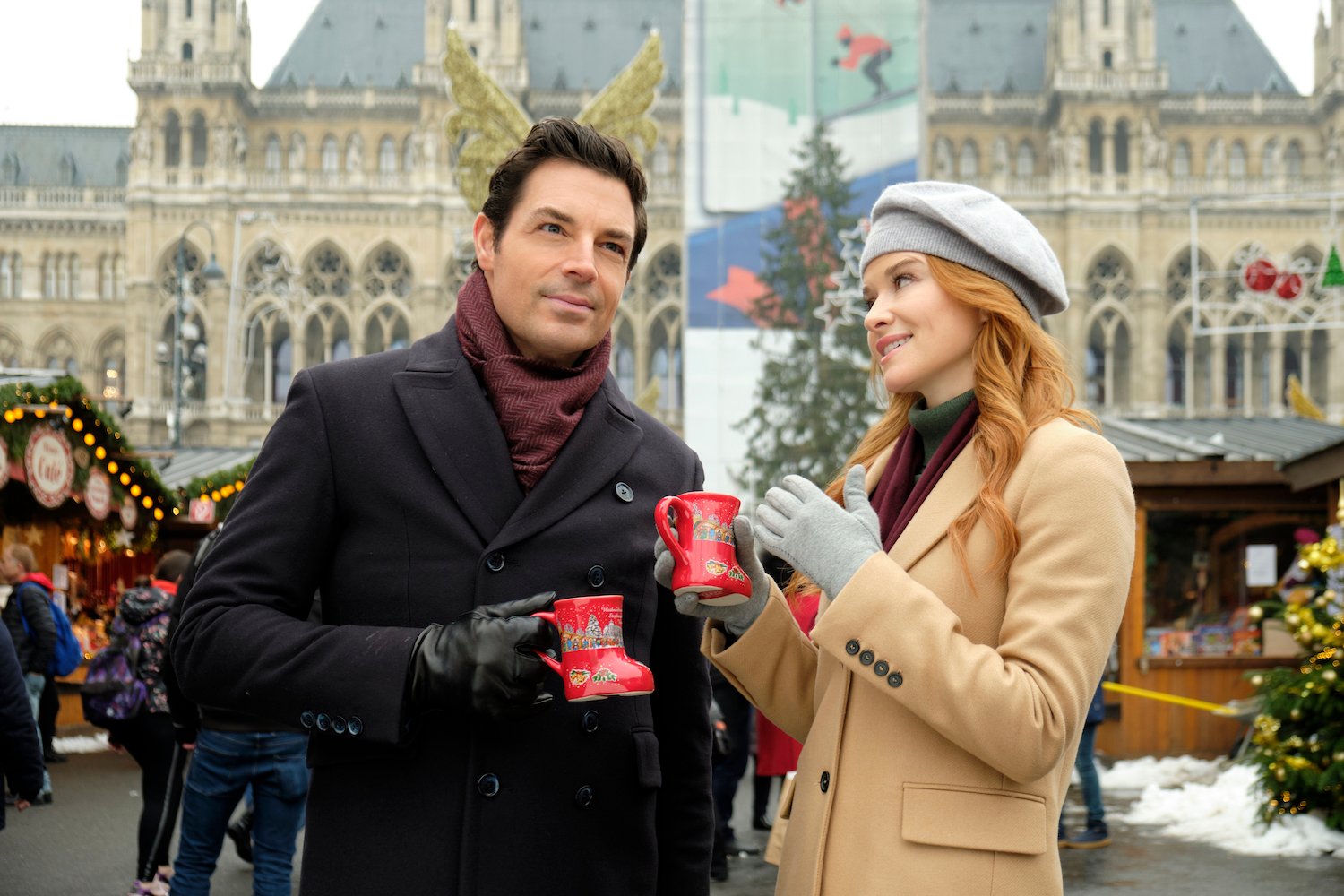 In Christmas in Vienna, Grey's Anatomy alum Sarah Drew plays Jess Waters, an accomplished violinist who has lost her passion for music. She's traveled to Vienna for the holidays, where she's been invited to perform at a prestigious Christmas Eve concert at the Vienna Music Hall.
While visiting the city, Jess reconnects with her friend Tori (Alina Fritsch). Tori works as a nanny for her cousin Mark Olson (Brennan Elliott) a widowed diplomat with three kids. Jess quickly bonds with Mark's kids, who help her rediscover her love of music. Soon, she begins to develop feelings for Mark as well. 
'Christmas in Vienna' stars Brennan Elliott and Sarah Drew talk about filming on location    
In a Hallmark Channel behind-the-scenes video, Drew and Elliott opened up about what it was like to film Christmas in Vienna on location in Austria. 
"This is the perfect Christmas romance because we are in the most beautiful place you can possibly imagine," Drew said. "It's so special to be here in Vienna."
Some scenes were filmed at one of Vienna's famous Christmas markets, where Jess's friend Tori sells her crafts. In order to let her friend take advantage of the opportunity, Jess agrees to look after Mark's children, which leads to her holiday romance. 
Brennan Elliott says 'Christmas in Vienna' features 'the funnest ice skating scene'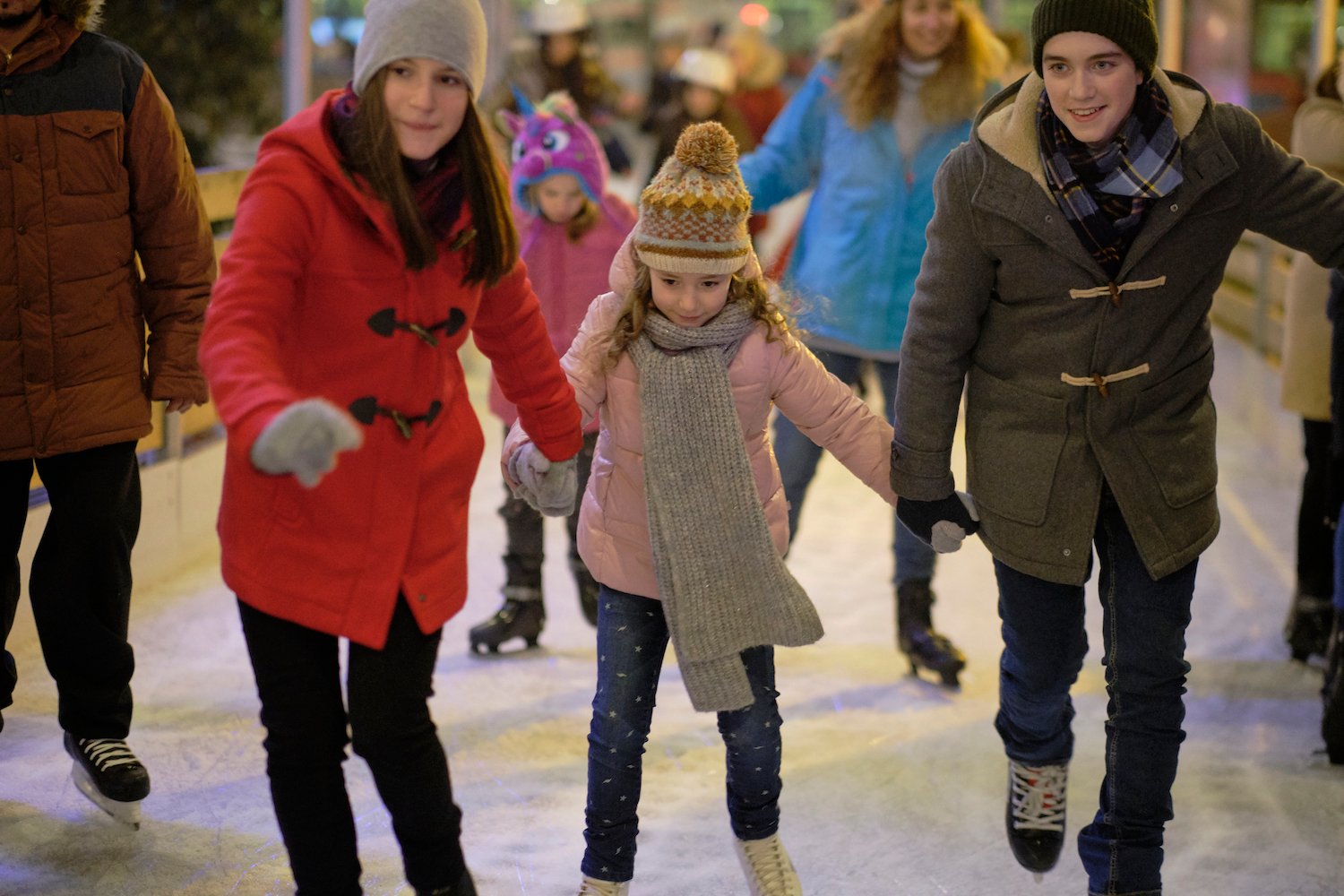 Another memorable scene takes place at the Rathausplatz ice rink. Every year, the square outside the city hall is transformed into an area for skaters.
"They build out all these ice trails," Drew explained. "They're going around corners and twisting under things."
"It's like going through a labyrinth. I mean, it was amazing," Brennan said. "It was the funnest ice skating scene I've ever done."
Sarah Drew calls Vienna at Christmas an 'incredible wonderland'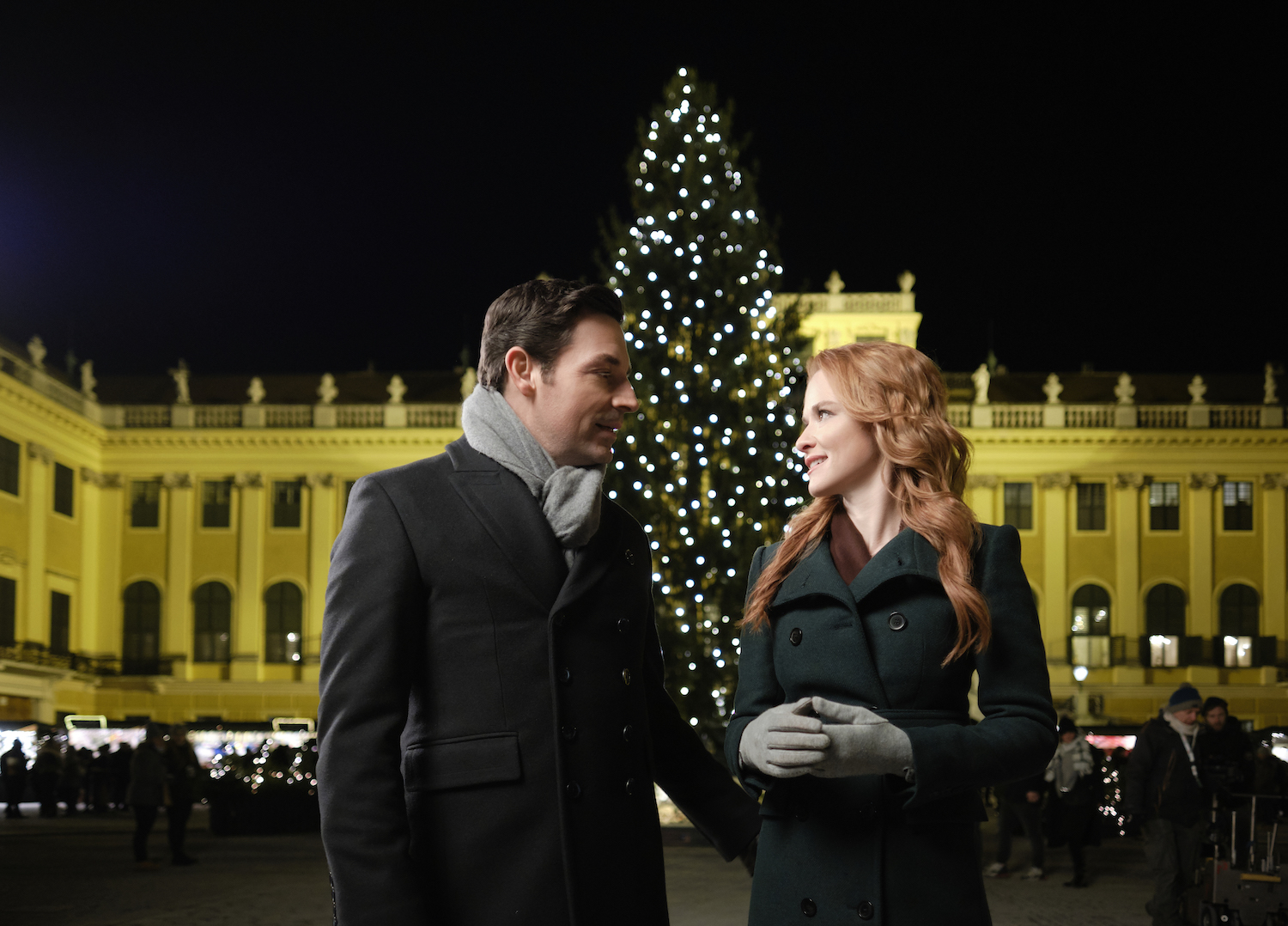 Drew told Entertainment Tonight that filming in Vienna at Christmastime was an incredible experience. 
"We got to go to Vienna when the whole world goes to Vienna, which is right at Christmastime," she said. "We were there in December, so it was already magically lit for Christmas with all the lights and the Christmas markets." In addition to filming at the holiday market and ice skating rink, Christmas in Vienna also includes scenes shot inside Schonbrunn Palace and St. Stephen's Cathedral. 
"We got to literally just plop ourselves in the middle of this totally incredible wonderland," Drew added. "We shot in the middle of actual crowds, like, actual tourists in those Christmas markets… It was truly magical in every way. I got to bring my husband to Vienna. We got to have this really beautiful and romantic time."
Christmas in Vienna airs Saturday, Nov. 14 at 8 p.m. ET on Hallmark Channel. 
Check out Showbiz Cheat Sheet on Facebook!