Christmas Movies 2021: GAC Family's Complete Holiday Movie Schedule
A Christmas rivalry is heating up between Hallmark Channel and GAC Family. The new network — founded by a former Hallmark Channel CEO Bill Abbott — launched in September 2021 and is rolling out its own slate of Christmas movies, many of them featuring some familiar Hallmark Channel stars such as Jill Wagner, Cameron Mathison, and Merritt Patterson. 
GAC Family's "Great American Christmas" kicks off on Oct. 30 and includes a dozen all-new holiday flicks. Here are all the details on the channel's Christmas celebration — including former When Calls the Heart star Lori Loughlin's return to acting. 
'Great American Christmas' starts Oct. 30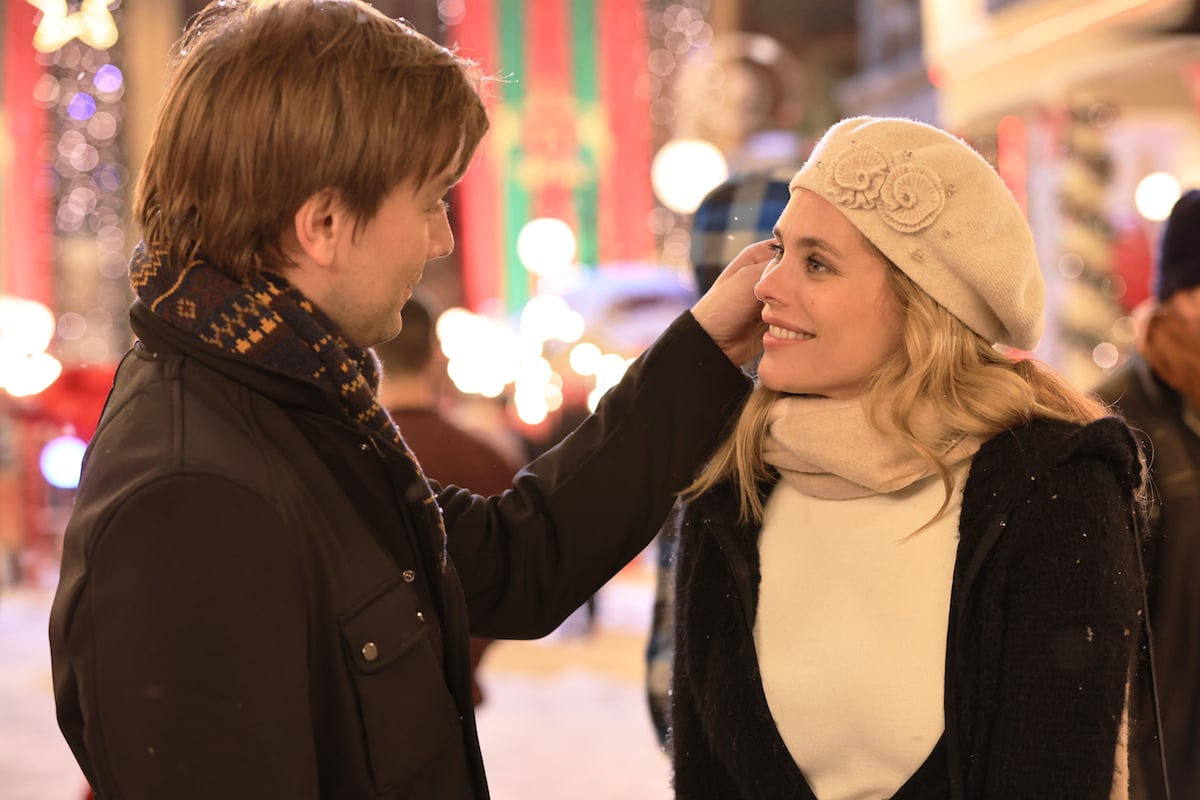 GAC Family begins its "Great American Christmas" celebration on Saturday, Oct. 30 at 8 p.m. ET with the movie Much Ado About Christmas. It stars Susie Abromeit as a wealthy woman named Haley who hides her inheritance from her new love interest, a man named Claud (Torrance Coombs). Things get complicated when her fib comes to light, but a Christmas miracle may help to patch things up between the two.
The complete GAC Family Christmas movie schedule for November 2021 
The "Great American Christmas" continues through November, including three premieres over the long Thanksgiving weekend. 
Nov. 6: The Great Christmas Switch. Identical twins Kaelynn and Sophia (Sarah Lind) are each jealous of the other's glamorous life. But when the two switch places at Christmas, things don't go exactly as planned. Dillon Casey also stars. 
Nov. 13: Christmas Time Is Here. Nia (Rukiya Bernard) is a small-town real estate agent who is hoping to sell a new resort to her client, Julian Parsons (Dewshane Williams), before the holiday. However, the only property he's interested in is the one owned by Nia's dad — and it's not for sale. 
Nov. 20: A Kindhearted Christmas. Jamie (Jennie Garth) is the owner of a small-town sightseeing company struggling to navigate the holidays since the death of her husband. When she secretly makes a generous gift to a local charity, it draws the attention of a handsome TV anchor (Cameron Mathison), who hopes to ferret out the identity of the Secret Santa.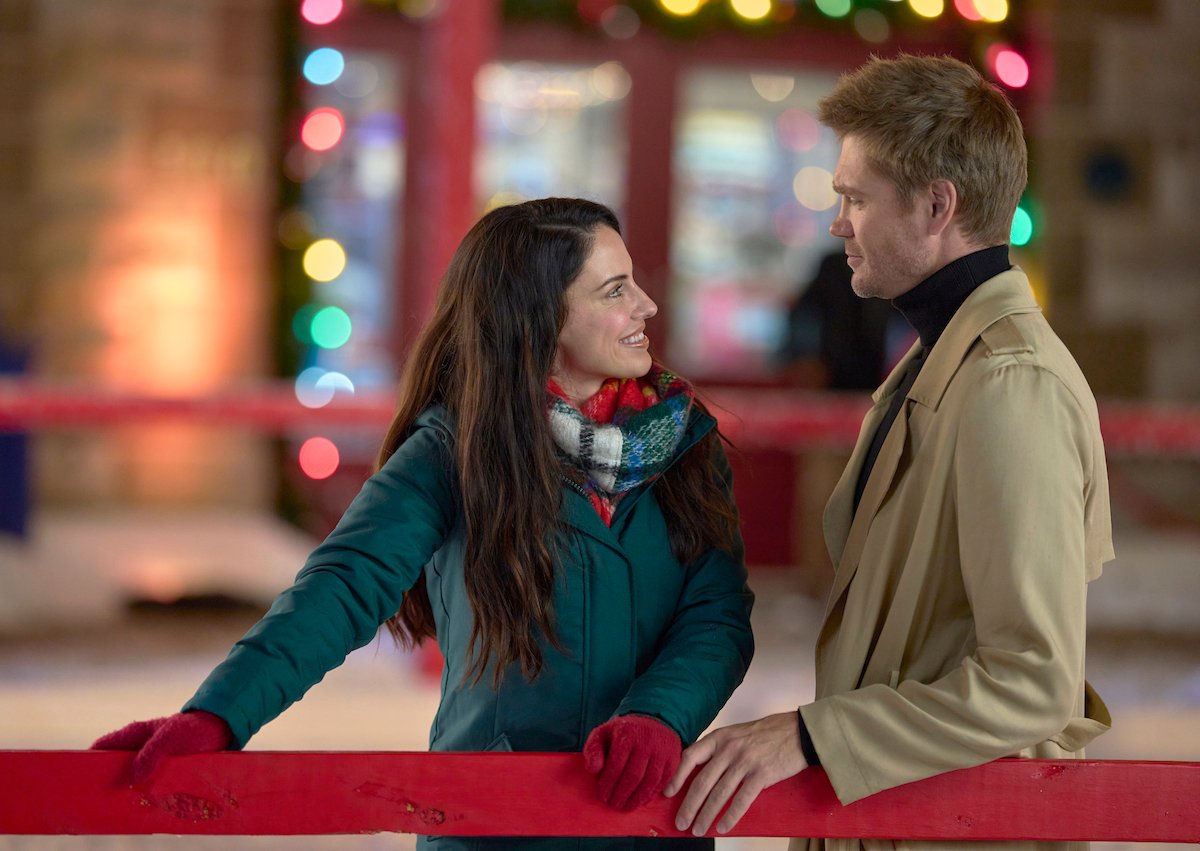 Nov. 26: Angel Falls Christmas. Ally (Jessica Lowndes) is a workaholic doctor who breaks up with her boyfriend just before Christmas. But a chance encounter with a handsome barista (Chad Michael Murray) might help pull her out of her holiday funk. 
Nov. 27: Royally Wrapped for Christmas. Lindsay (Jen Lilley) is the head of a charity established by the royal family of Veronia. When she's summoned the kingdom to celebrate the charity's 100th anniversary, she catches the attention of Prince Aidan (Brendan Fehr), who must decide what to do after the commoner from New York steals his heart. 
Nov. 28: Christmas Is You. Just before the holidays, Emma's boss at Old Town Records gives her an ultimatum: convince her ex-boyfriend and big-time music star Tyler Thorn to sign with the label or lose her job. When the two reunite in their hometown at Christmas, they take a trip down memory lane and immerse themselves in an effort to save the annual Christmas Carol Celebration. Stars Becca Tobin and Matthew MaccCaull.
GAC Family's Christmas movie schedule for December 2021 
GAC Family's Christmas celebration continues through December 19 with the following premieres. 
Dec. 4: Jingle Bell Princess. When mechanical issues ground Princess Amelia's (Merritt Patterson) jet, she ends up stranded at an airport far from home. But when she meets Sam (Trevor Donovan), what seems like a Christmas debacle turns into an unforgettable holiday. 
Dec. 5: A Lot Like Christmas. Jessica (Maggie Lawson) owns the most popular Christmas tree lot in town, but when Clay (Christopher Russell) opens up a big box chain, it puts her business in jeopardy — and kickstarts a rivalry that could end in romance.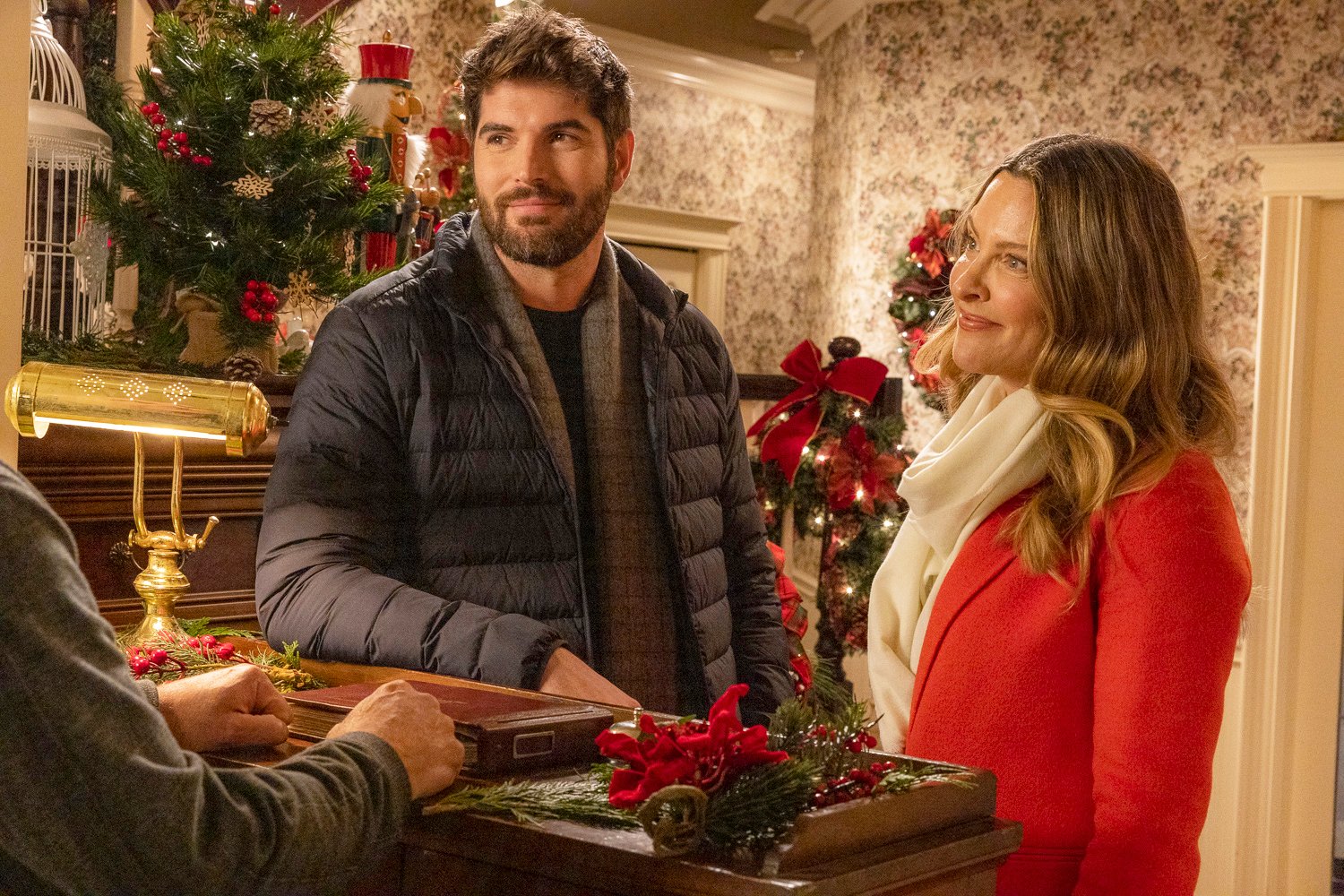 Dec. 11: A Christmas Miracle for Daisy. Interior designer Whitney (Jill Wagner) gets the chance to redesign a landmark home for Christmas Eve. But then she discovers that the home's new owner is her ex-boyfriend Connor (Nick Bateman), who has moved in with his orphaned goddaughter Daisy. 
Dec. 12: A Christmas Star. An astronomer named Madeline travels to upstate New York to capture a once-in-a-lifetime event, where she meets widowed park ranger Ryan and his daughter Celeste. Sara Canning and Daniel Lissing star. 
Dec. 18: When Hope Calls Christmas. When Calls the Heart spinoff When Hops Calls returns for season 2 with a two-part Christmas special/season premiere featuring Lori Loughlin, Morgan Kohan, RJ Hatanaka, Wendy Crewson, and Daniel Lissing. 
Dec. 19: Joy at Christmas. With her family firm's annual toy drive is in jeopardy, Holly (Cindy Busby) needs to do whatever it takes to keep the Christmas tradition alive. She must convince pro athlete Jack Kane (Sam Page) to be the public face of the event. As they work together to help others, they also discover the gift of romance.   
All movies air at 8 p.m. ET on GAC Family. 
Check out Showbiz Cheat Sheet on Facebook!