'Christmas Tree' by Lady Gaga Is an Underrated Holiday Anthem
Lady Gaga recorded holiday covers of songs like "White Christmas" and "Winter Wonderland." She even released her own Christmas pop track called "Christmas Tree." Here's what we know about this 2008 single.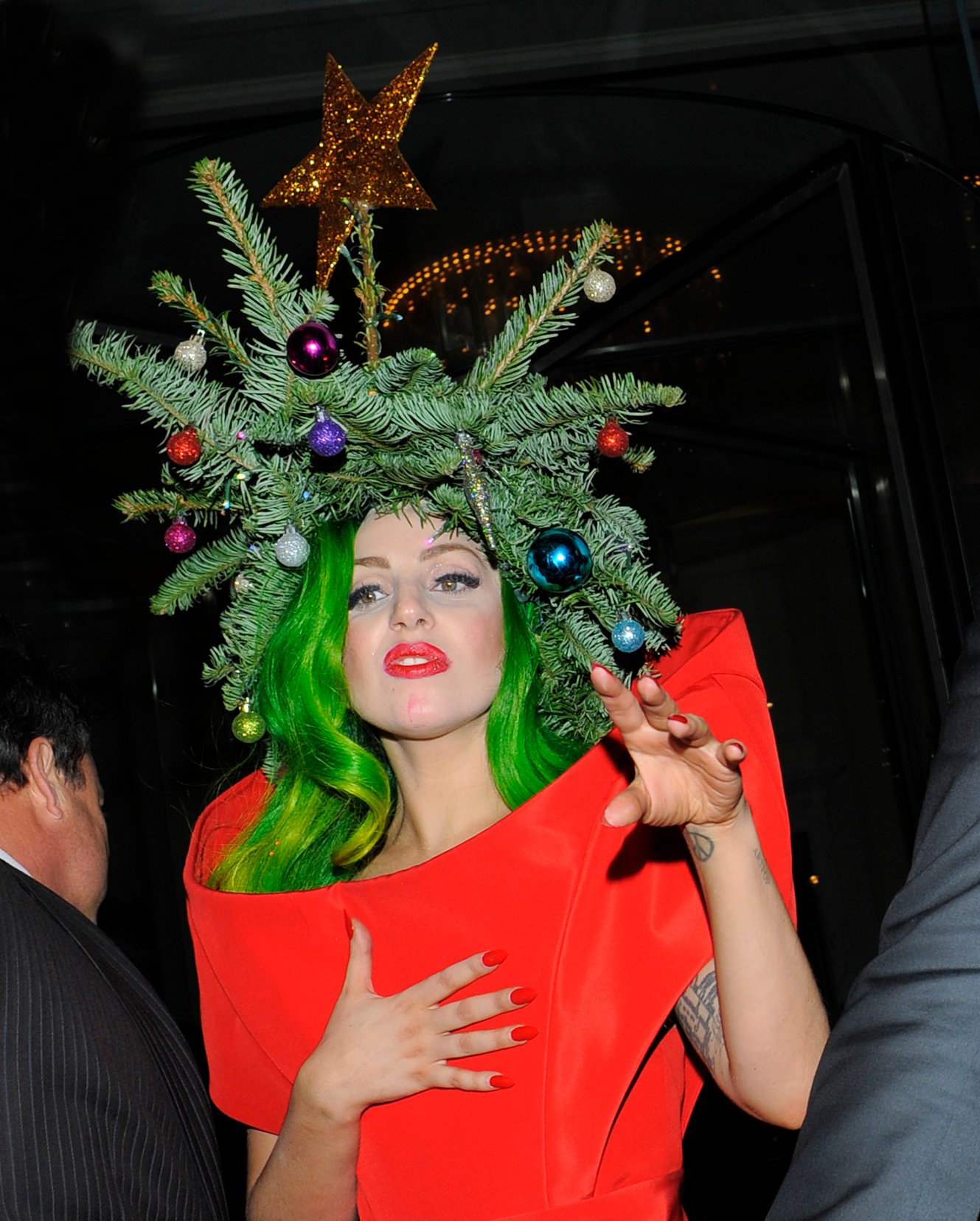 Lady Gaga appears in films like 'House of Gucci' and 'A Star Is Born'
She's a Grammy Award-winning artist, an Academy Award-winning composer, and a Golden Globe Award-winning actor. Lady Gaga is the artist behind albums like Born This Way, later starring in A Star Is Born and House of Gucci. On several occasions, the performer also shared her love for the holiday season.
"Traditionally, I decorate my tree with the album or singles I have written," Lady Gaga said during an interview with Lady Gaga Media. "This year, it will be with CDs of A Star is Born. Apart from that, I love to cook. Gaga's tomato sauce is to die for. And the wine I serve would revive the taste buds of a corpse!"
In conjunction with her Thanksgiving special, broadcast on ABC, Lady Gaga performed an original cover of "White Christmas." She even added a second verse, claiming that the song is too beautiful to be that short. The live recording is available for streaming on Spotify, as are other songs performed during A Very Gaga Thanksgiving.
Lady Gaga released her original holiday song 'Christmas Tree'
Aside from releasing songs like "Bad Romance," "Born This Way," and "Marry the Night," Lady Gaga debuted an original song, complete with risqué metaphors about Lady Gaga's Christmas tree. Also featured on this song is Space Cowboy, an artist known for his remixes.
This track was released as a single in 2008. Over a decade later, "Christmas Tree" earned over 8 million plays on the music platform Spotify. Some fans associate this song with its sexual innuendos. Others praised Gaga for bringing her originality to the holiday season. There truly is no other song like "Christmas Tree."
"Inventing music while at the same time inventing Christmas," one Reddit user wrote. "When will your fave?"
"Who could forget this iconic Christmas song from '08 Gaga," another Reddit user asked. Additionally, Lady Gaga partnered with other artists to release holiday music.
Lady Gaga and Tony Bennett recorded a version of 'Winter Wonderland'
As her career progressed, Lady Gaga branched out to create music in other genres. She released the Cheek to Cheek jazz album with the legendary artist, Tony Bennett. That same year, the duo released their cover of "Winter Wonderland," with the song earning over 25 million Spotify plays.
Although that was the only official holiday song Bennett and Lady Gaga recorded, they did perform other Christmas classics. The jazz artists partnered with Barnes and Nobles for a holiday campaign, singing "Baby, It's Cold Outside."
Lady Gaga is also known for her Halloween-themed songs, including "Judas," "Bloody Mary," and "Monster." Clips of A Very Gaga Thanksgiving are available on this artists' YouTube channel.
RELATED: Will Lady Gaga Cook an Italian Feast for Her Family on Christmas?