Christopher Jackson Went From Playing George Washington in 'Hamilton' To Performing at Joe Biden's Inauguration Ball
This 'Hamilton' actor is taking his talents to the Creative Coalition's Presidential Inaugural Ball for Joe Biden. Here's what we know about Christopher Jackson.
Although he already had his "One Last Time" playing George Washington with the original Broadway cast of Hamilton, this actor still has a role performing with the actual President of the United States — Joe Biden. 
Here's what we know about the Broadway performer, Christopher Jackson, and his role with Joe Biden's inauguration.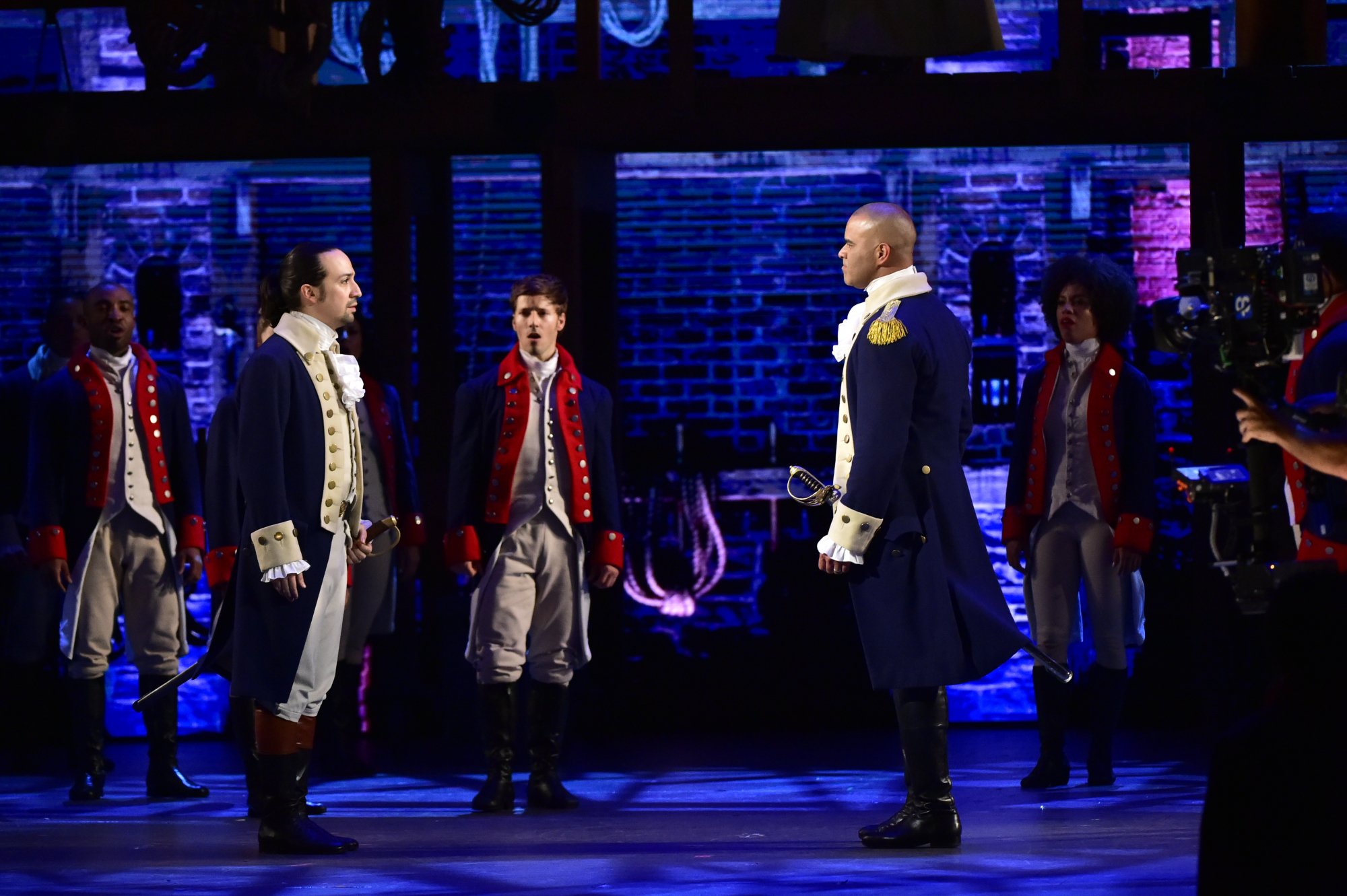 Christopher Jackson will appear at the Presidential Inaugural Ball for Joe Biden
He's an award-winning actor and a Broadway performer. Jackson, best known for his role as George Washington in the Broadway cast of Hamilton and as the singing voice of Chief Tui in the Disney animated film Moana, will perform at the Creative Coalition's Presidential Inaugural Ball.
This event is in honor of Joe Biden and Kamala Harris' upcoming terms as President and Vice President respectively.
According to Variety, "the quadrennial event will bring together Hollywood talent, members of Congress and other industry professionals. More than two dozen Congress members will join stars to commemorate Biden's inauguration and to support the arts."
RELATED: From 'Hamilton' to 'Solo: A Star Wars Story' — Here Are the New Movies Coming to Disney+ During July 2020
Related post url: 
Christopher Jackson and the original cast of 'Hamilton' previously performed at the White House
Prior to Jackson's role with the Presidential Inaugural Ball, this Broadway performer actually sang at the White House with the other cast members of this Tony Award-winning musical. Alongside Lin-Manuel Miranda, Jackson performed "One Last Time" as the character George Washington.
"Hamilton has become a phenomenon, a smash hit. It's taken Broadway by storm, captivating the entire country, winning tons of awards, turned musical haters into diehard fans," President Obama said, introducing the cast at the White House. "It has become a favorite in the Obama household."
RELATED: Some Report Disney Could Make Lin-Manuel Miranda's 'Hamilton' a Franchise and Fans Have One Question: How?
Related post url: 
Former President Barack Obama appeared on 1 'Hamilton' remix
In addition to inviting the cast to the White House, President Obama acted as a featured artist for one adaption of "One Last Time." That remix featured the singing talents of Jackson but had President Obama voice George Washington's Farewell Address.
The YouTube video of the song currently holds over 1.5 million plays. The song on Spotify holds over 2 million plays from fans of the musical and of the former president.
Biden has not appeared in a Hamiton remix. However, several members of the original cast reunited to encourage fans to vote, in conjunction with the Biden-Harris campaign. 
Several actors, including Daveed Diggs (Marquis de LaFayette/Thomas Jefferson) and Renée Elise Goldsberry (Angelica Schuyler,) hosted to "Hamilton Town Hall" fundraiser for Presidential candidate Joe Biden.
The cast also appeared for several 2020 interviews in conjunction with Disney. That's thanks to the live recording of the musical debuting on Disney's subscription service. The live Broadway production of Hamilton, featuring Miranda and the rest of the original cast, is available for streaming on Disney+. 
To learn more about Disney's service and to subscribe, visit their website.