Christopher Lee Had to Get Permission From the King of Sweden to Marry His Then-Fiancée
Christopher Lee was a brilliant actor who had a longstanding career that spanned decades. The star had a remarkable life.
Christopher Lee was a brilliant actor who had a longstanding career that spanned decades. The star had a remarkable life beyond his incredible life as an actor. Lee even pulled inspiration from real-life experiences he had and used that to bring some characters to life in his movies.
To say Lee was an interesting man would be an understatement. At the time of his death, Lee had been happily married to Birgit Kroncke, but before her, he was betrothed to a lady whose father demanded the actor get the King's blessing to marry his then-fiancée.
Lee's life before acting hardened Christopher Lee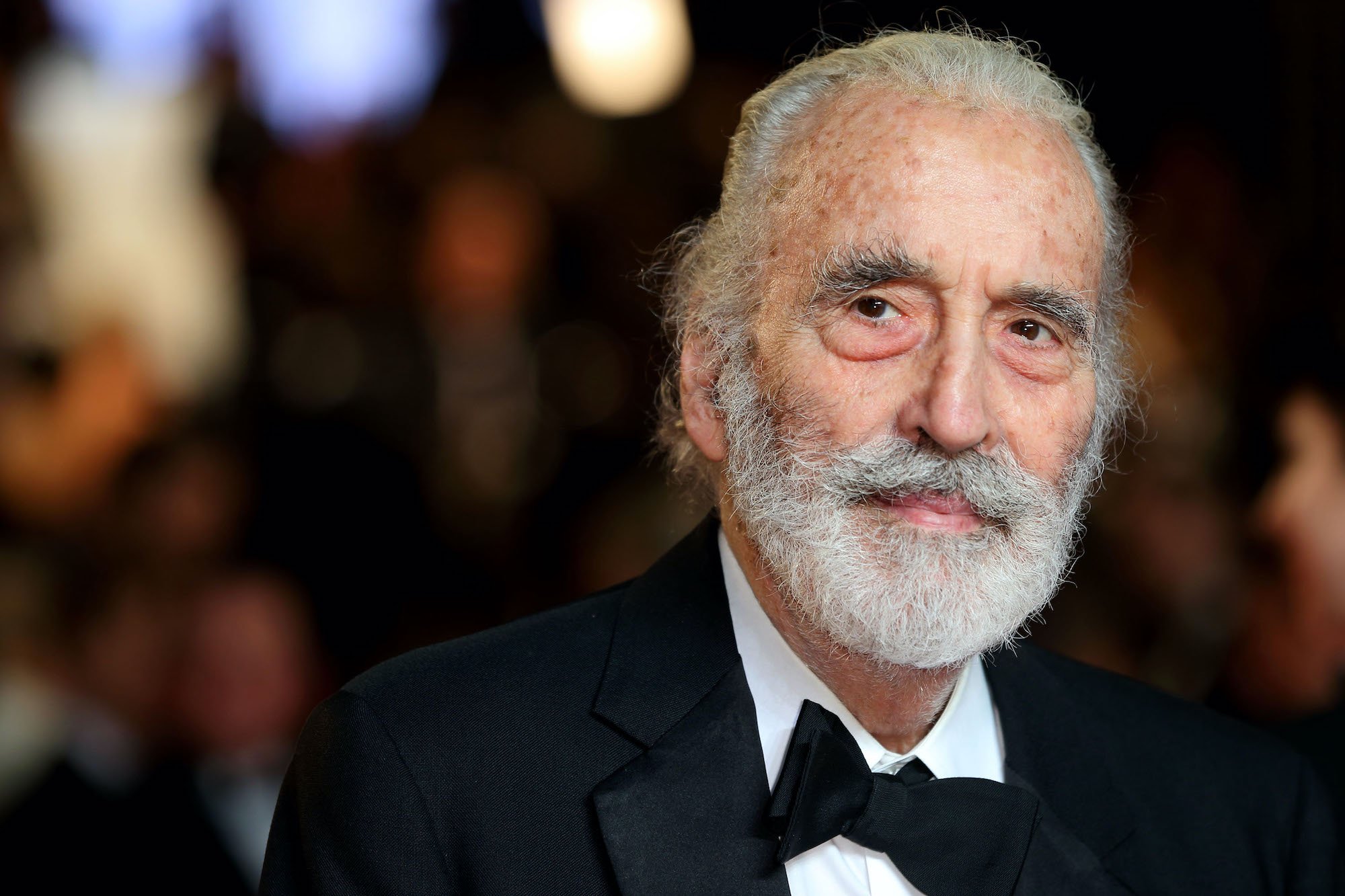 Lee was born in 1922 in Belgravia to Countess Estelle Marie and Lieutenant Colonel Geoffrey Trollope Lee. As a child in the 20s, he met Grand Duke Dmitri Pavlovich and Prince Yusupov, who assassinated Rasputin the Russian Monk. Ironically, he would later on in life appear in the 1966 film Rasputin The Mad Monk.
When he was 17, he witnessed the execution of Eugen Weidmann in Paris, the murderer who was the last person to be publicly executed by a guillotine. When World War II broke out in 1939, the actor had already enrolled in the military academy and enlisted to fight in the Royal Air Force.
After joining the Royal Air Force, he wanted to fly but wasn't allowed to because of an optic nerve problem. He, therefore, ended up becoming an intelligence officer, a forerunner for the SAS. He fought the Nazis and prevented a mutiny among his troops.
Lee moved to Winston Churchill's elite Special Operations Executive during the war, whose missions remain classified. However, they involved sabotage, espionage, and surveillance in occupied Europe. Lee never spoke of his time with the SOE, only that he had seen so many people die that he became "almost hardened to it."
Lee had an action-packed acting career
After his service ended, Lee struggled to transition into an acting career because of his hulking frame. The actor stood at an impressive 6'5″ and didn't fit into what many casting directors were looking for. However, in 1946, he broke even with a part in a tv show called Kaleidoscope.
He followed that up with an appearance in Corridor of Mirrors in 1948, but it wasn't until 1957 that he got noticed with his performance as Frankenstein's monster. What would follow that portrayal would be a long and remarkable career.
Since then, Lee has appeared in hundreds of movies, working his way up from uncredited roles to becoming a lead character. He is perhaps most known for his role as Dracula. By the time he got to partake in two of the film industry's biggest franchises, Lee had already become a fulfilled and successful actor.
In 2001 he landed a part in the Lord of The Rings: Fellowship of The Ring as Saruman. The following year he got a role in Star Wars: Episode II- Attack of The Clones as Count Dooku. Lee reprised his roles in the franchises' sequels and even lent his voice to video game characters.
Lee had to get permission from the King of Sweden to marry
In his 2003 biography 'Lord of Misrule: The Autobiography of Christopher Lee' the star describes a period in the late '50s when he was engaged to Henriette von Rosen after meeting her at a nightclub in Stockholm. Von Rosen's father, Count Fritz von Rosen, disapproved of the union and had them delay the wedding for a year and asked his friends in London to interview Lee.
The Count even hired private investigators to investigate the actor and asked his future son-in-law to give him references which Lee provided. Finally, according to Giz Modo, the Count demanded that Lee ask for permission from the King of Sweden to marry von Rosen.
Lee had met the King before, and the King gave him his blessing. However, he ended the engagement because he thought von Rosen "deserved better." In 1960 he met his future wife Birgit Kroncke and had a daughter Christina Erika Carandini Lee.