Christopher Meloni's 'Celebrity Jeopardy' Strategy Was Cleverly Evil
Christopher Meloni is one of the hottest stars on television today. A veteran of the hit series Law & Order: Special Victims Unit, Meloni is currently making waves on the spinoff series, Law & Order: Organized Crime, reprising his signature role as NYPD Detective Elliot Stabler.
A favorite of fans on social media, thanks to his infamous glutes and his habit of speaking out on causes that matter to him, Meloni recently opened up to Interview Magazine about his two stints on the TV series Celebrity Jeopardy!, revealing his winning strategy. 
When was Christopher Meloni on 'Celebrity Jeopardy'?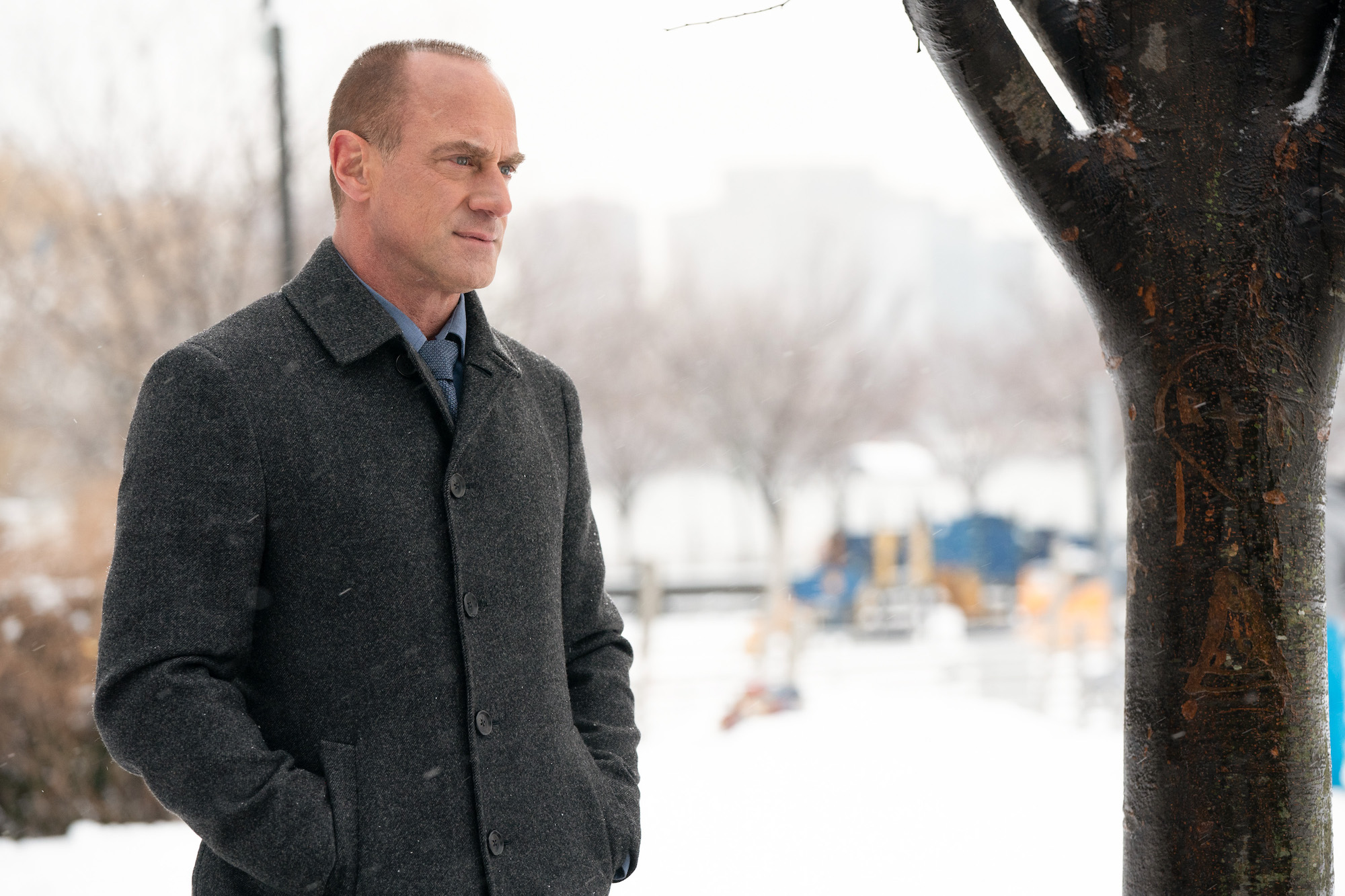 Christopher Meloni has been acting for decades, after first working a series of "regular" jobs like bartending and construction. By the mid-90s, Meloni had started landing roles in TV shows like NYPD Blue and Oz. However, it wasn't until 1999 that Meloni really became a star, when he started acting in Law & Order: Special Victims Unit. As Elliot Stabler, an impassioned NYPD detective, Meloni made waves and earned lots of fans of all ages.
The role of Stabler propelled Meloni to the top of the Hollywood food chain, and he continued to act on the series until 2011. During that time, Meloni appeared on many other shows to talk about Stabler's motivations or simply to hang out with fans and fellow celebs. Notably, Meloni made a big appearance on Celebrity Jeopardy! in 2006 and then again in 2009. Meloni talked about his appearances on the show in a recent chat with Interview Magazine.
What did Christopher Meloni say about his appearances on 'Celebrity Jeopardy'?
Christopher Meloni made an impression during both Celebrity Jeopardy! appearances, and noted to Interview Magazine that "I did it twice. One time it was a Law & Order–themed thing, and [the actors] Katie Erbe and Sam Waterston thought I was playing possum because I was horrible in the warmup round." Meloni referenced his rivals on the show, Erbe, who had notable roles in TV shows like Law & Order: Criminal Intent, and Waterston, who acted in the original Law & Order, helping to define the police procedural drama.
Meloni went on to note that "then when it was time to really play and Alex Trebek came out, I kicked their ass. It felt good." While Meloni clearly rocked it out in the 2006 episode of Celebrity Jeopardy!, the second time he appeared on the show, he was not so successful. The actor didn't reference that specific occasion, but fans still remember it.
What did Christopher Meloni do with his 'Celebrity Jeopardy' winnings?
Christopher Meloni did well during his 2006 appearance on the game show, and ended up donating his $50,000 prize pot to two different charities – the Big Apple Circus Clown Care Program and the Montefiore Advocacy Center. The second time that Meloni appeared on Celebrity Jeopardy! he didn't do quite so well. That episode aired in 2009, titled the Million Dollar Celebrity Invitational. Meloni was teamed up against fellow stars Joshua Malina, who ended up taking the first prize, and Saturday Night Live cast member Harry Shearer, who ended up winning second place.
Meloni finished third and notably, has not appeared on the program since. Still, with the relatively recent advent of his Law & Order spinoff, it is very possible that Meloni could make a third appearance on Jeopardy! — possibly even as a host, since the show has started featuring a series of guest hosts. Stay tuned to Showbiz Cheat Sheet for all the latest entertainment news!
RELATED: 'Law & Order: SVU': Christopher Meloni Shares Epic Post With Mariska Hargitay That Has Fans Seriously Excited – 'I'm in Tears'