Christopher Plummer Was Once Replaced by Anthony Hopkins in a Play Due to 'Crude and Outrageous' Behavior
Christopher Plummer died in February 2021 at the age of 91. The beloved Broadway star was revered for his work on the stage and in films like All The Money in the World and Beginners. However, Plummer was not always the gentle older man that he became later in his life.
He was once booted from the London theater because of his horrendous behavior.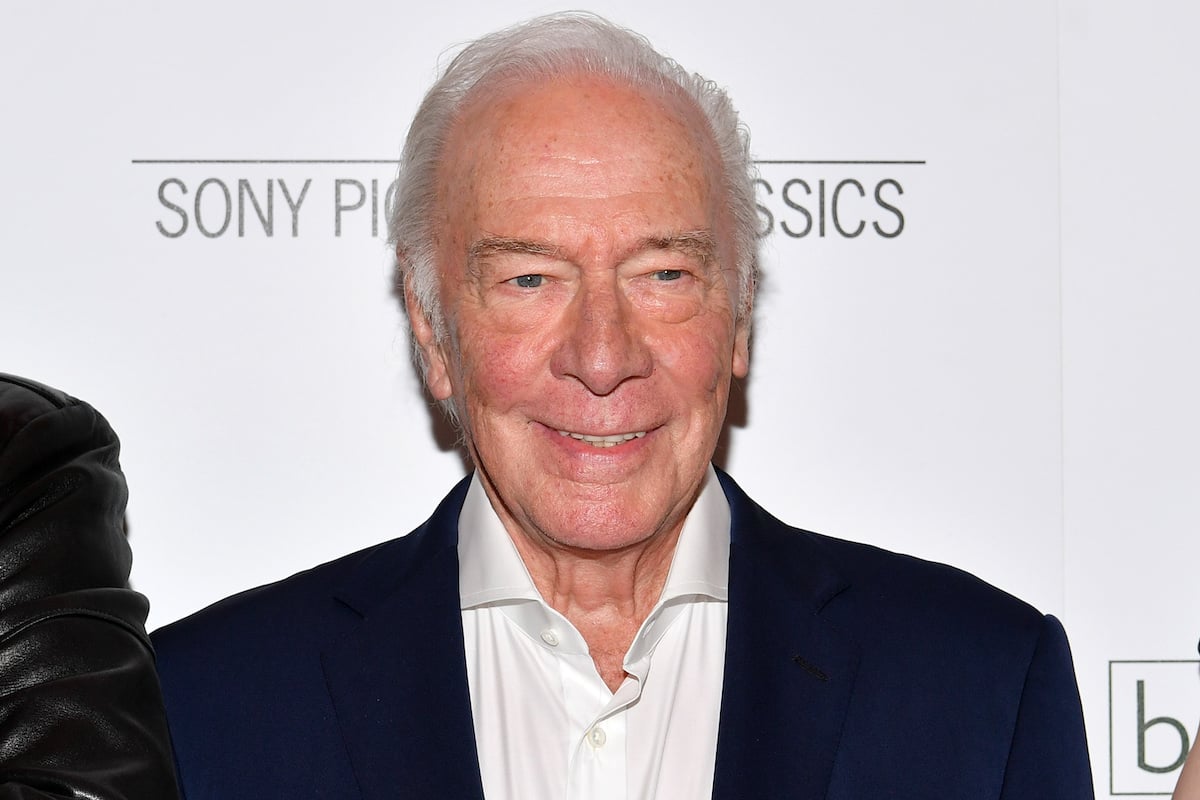 Christopher Plummer never wanted to become an actor
Though he was renowned for his work on the stage, the late actor initially started his career as a musician. He desperately wanted to be a professional pianist.
However, he quickly realized that a life behind the piano would not be one that he could easily tolerate. "I thought seriously of becoming a concert pianist," he told Playbill. "It was very lonely and very hard work." With love for the arts, the Canadian-born actor soon found his love for the stage.
English producer and director Eva Le Gallienne discovered Plummer in the 1950s. His fame skyrocketed after one performance in 1954's Starcross Story.  From there, Plummer never looked back.
Christopher Plummer would get drunk on set
It's no secret that Plummer adored drinking and would even do it on set. "I was drinking like mad at the time," Plummer revealed in his 2008 memoir In Spite of Myself. "There was no reason for me to drink as I was making quite a lot of money, but I felt I wasn't doing the kind of things I'd rather be doing."
In fact, the actor was so miserable while filming The Sound of Music in 1965 that he was drunk during one of the most important parts — the music festival scene.
"I had become a pampered, arrogant young bastard, spoiled by too many great theatre roles," he revealed. "I still harbored the old-fashioned stage actor's snobbism toward moviemaking." 
Plummer never loved playing the surly Captain Von Trapp.  "To do a lousy part like von Trapp, you have to use every trick you know to fill the empty carcass of the role," he told People in 1982. "That damn movie follows me around like an albatross."
Christopher Plummer was once replaced by Anthony Hopkins in a play
It looks like Plummer's bad behavior extended past the set of The Sound of Music. Several years later, in 1971, he had been cast in the lead role in Coriolanus at the National Theather of London. However, his promiscuity and his love of alcohol led to him being replaced by Sir Anthony Hopkins.
The New York Times reports that according to critic Kenneth Tynan, who was then the literary manager of the National Theater, "Mr. Plummer was dismissed in a vote by the cast for crude and outrageous behavior."
In his memoir, Plummer expressed regrets about this period in his life.  "My behavior was unconscionable," he wrote. Later in his life, the Knives Out actor had a much softer disposition, and his drinking habits eased considerably.