Chuck Norris Grew Up Considering John Wayne to Be His 'Substitute Father'
Chuck Norris is a man of many talents. A martial artist, actor, screenwriter, and producer, Norris first entered Hollywood as a celebrity trainer, working with many of the movie industry's greatest stars. After training other stars for years, Norris himself became a celebrity, acting in movies such as An Eye for an Eye, Silent Rage, and Lone Wolf McQuade. These days, Norris is mostly retired from the movie business, although he still pops up in occasional projects such as commercials and TV spots. While Norris has reached the pinnacle of fame in his chosen career, he experienced a notoriously difficult early life, and has opened up on several occasions about how he was able to survive a childhood that would have been, for many, impossible to bear. 
Chuck Norris had a difficult childhood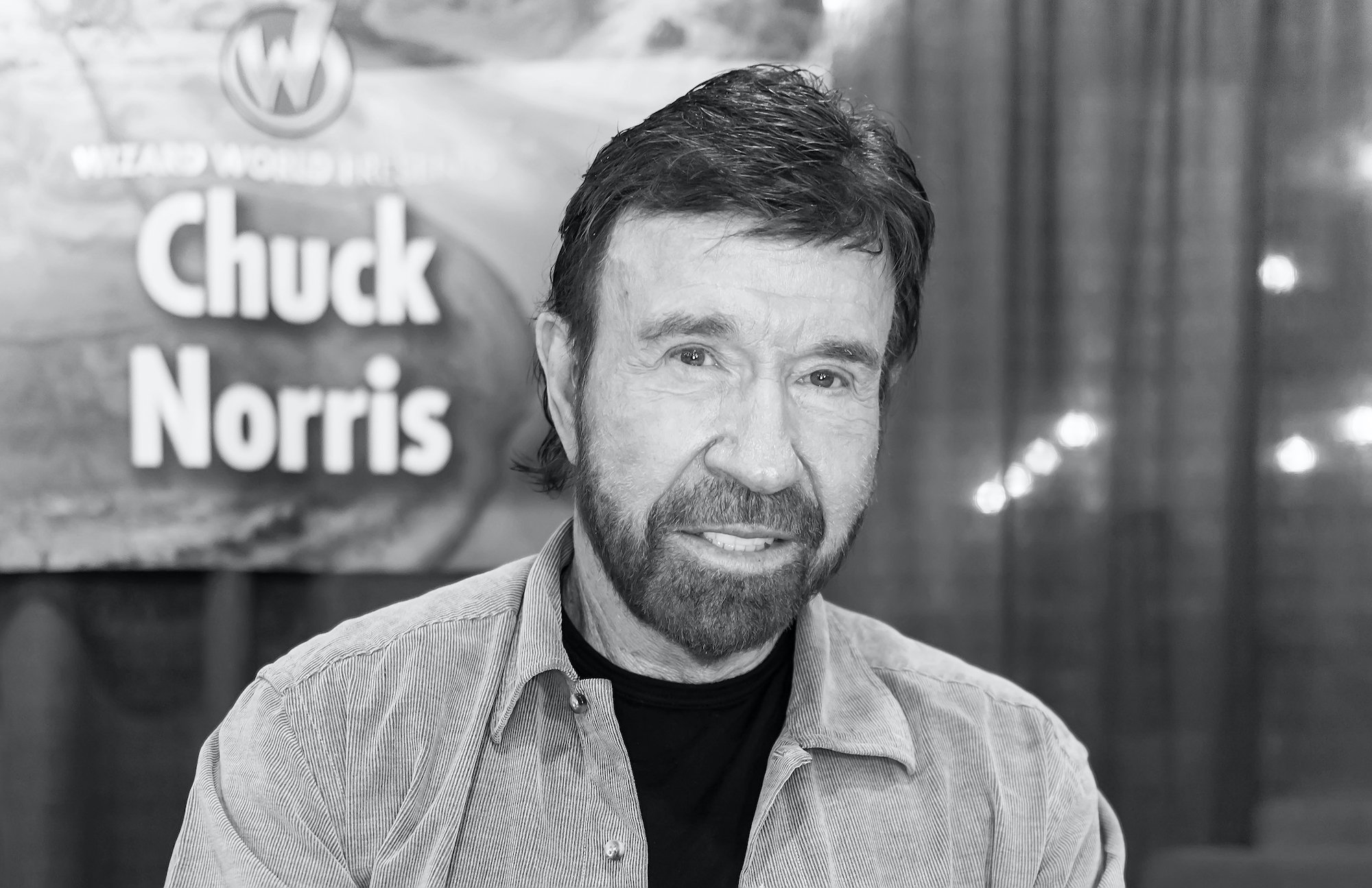 Chuck Norris was born in Oklahoma in 1940. As the oldest of three boys, Norris was shy as a child, and as he later described, felt as though he "never excelled at anything in school." After his parents divorced, Norris' alcoholic father left the family, and when young Norris was 10 years old, he moved with his mother and brothers to California. One solace for Norris as he was going through these turbulent times were the films of cowboy movie star John Wayne. 
Norris would later admit that he considered John Wayne to be his "substitute father" as he was growing up. Norris was inspired by Wayne's do-good code of ethics and went on to join the United States Air Force in 1958. During his time in the Air Force, Norris started studying martial arts, and after he left the service in 1962, he opened his own martial arts studio. 
Steve McQueen influenced Chuck Norris to become a movie star
Chuck Norris started working with various movie stars and high-profile Hollywood elites after he left the Air Force — but it wasn't until actor Steve McQueen said something to Norris that he started contemplating acting himself. Norris, who trained McQueen's son, Chad, told the Sun-Sentinel "he told me that I should think about projecting a presence, and never do a part that had a lot of dialogue. He told me, 'Movies are visual, and when you try to verbalize something, you're going to lose the audience.' He said to let the character actors lay out the plot, and that when there were important things to say, you say it, and people will remember."
From there, it was a few short years until Norris became one of the world's biggest action stars, a man well-known for his strong, silent onscreen presence as much for his martial arts abilities. While Norris might never have received critical acclaim, fans love him — and many of his most ardent fans maintain that he is one of the greatest movie stars of all time. 
Chuck Norris became one of the world's biggest stars
Chuck Norris has managed to keep his personal life out of the tabloid headlines for much of his career. Norris has been married twice — to his first wife, Dianne Holechek, from 1958 until their divorce in 1989. He remarried in 1998 to Gena O'Kelley. All in all, Norris has five children, three from his first marriage and a set of twins from his second marriage.
An astute businessman, Norris has a reported net worth of around $70 million. Although he no longer chooses high-profile movie roles, Norris can occasionally be seen on late-night talk shows and in television commercials, delighting his longtime fans. Stay tuned to Showbiz Cheat Sheet for all the latest entertainment news!