'Chucky': Does Jennifer Tilly Do the Voice of Young Tiffany?
Jennifer Tilly tells Showbiz Cheat Sheet how she dubbed her distinct voice over the actor, Blaise Crocker, who played Tiffany in flashbacks. Fiona Dourif also talks about playing young Charles Lee Ray, with her father, Brad Dourif, dubbing his voice over her performance.
The Chucky TV series showed the beginnings of Charles Lee Ray and Tiffany's relationship. Blaise Crocker played Young Tiffany and Fiona Dourif played Charles, in flashbacks set before her father, Brad, played him at the beginning of 1988's horror classic Child's Play. But, if Tiffany sounded familiar, there's a reason for that. Jennifer Tilly was involved.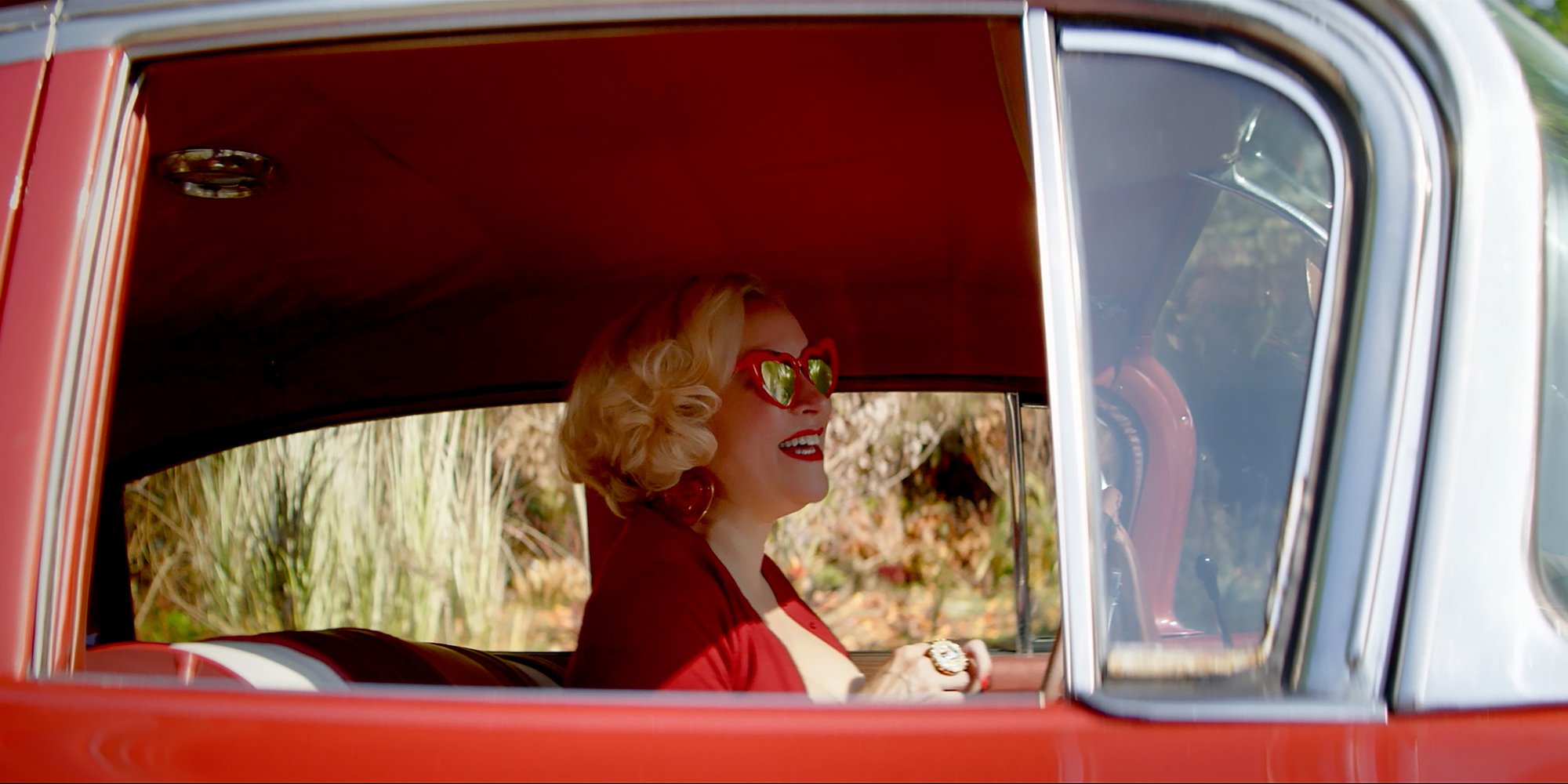 Tilly and Dourif spoke with Showbiz Cheat Sheet by zoom on Nov. 3 and Nov. 15 respectively. They discussed their roles as the young Tiffany and Charles in the flashbacks. Chucky Season 1 is now streaming on Peacock and will return for season 2 on SYFY and USA.
'Chucky' asked Jennifer Tilly to play Young Tiffany for consistency
Even though Brad's daughter was playing young Charles, Brad still dubbed his voice over her. Because of that, the producers of Chucky thought the flashbacks should be consistent. You hear Crocker's voice briefly, but once she becomes a murderer, she sounds unmistakably like Tilly.
"I did dub in the voice of Tiffany," Tilly told Cheat Sheet. "She's a wonderful actress and I felt bad doing it, but they said they also dubbed in the voice of Chucky too. So Brad Dourif dubbed the voice of Chucky. They felt like it would be confusing to people if they didn't have Chucky and Tiffany's voice. That was sort of an executive decision, nothing to do with her performance which was wonderful and amazing. They felt like it should have Tiffany's actual voice so I've been spending a lot of time in the looping studios."
Playing Young Tiffany was hard for Jennifer Tilly 
Tilly has done plenty of voice work in her career. She voiced Tiffany as a doll in Bride and Seed of Chucky. She does voices on Family Guy and Disney movies like Home on the Range. Matching a live-action performer's speech was a new challenge for the Oscar-nominee.
"That's hard to do, especially somebody who has a different rhythm than yourself," Tilly said. "It's like a more unexpected rhythm than what I'm used to when I dub myself. Yeah, that was a conscious decision on their part. I think she talks in a regular voice. She speaks in her regular voice until she has that bloody kill and orgasms. After that she has Tiffany's voice. It's a strange, quirky little story point that's unexpected that Don [Mancini] is known for."
Fiona Dourif played her dad on 'Chucky'
Fiona gets to do her own impression of her dad in the present when Charles Lee Ray possesses Nica. But, she said, Chucky wanted to clarify that Charles himself sounded different. 
"I think that they were worried about confusion because it was the same voice as Nica/Chucky than as Charles," she said. 
Fiona said she has collaborated with her father before when she was starting out as an actor. Some of that came into play when she played young Charles Lee Ray on Chucky.
"He would help me with auditions so he would take me," she said. "There's been times where he's helped me figure out how to move and walk like men. I've ended up in this place in my career where I play really masculine characters and often villains. This is something that my dad has done a lot too in his career. So there's been some mimicry over the years in trying to prepare other parts. No, I never dressed up like him or anything. I've certainly watched his work and just been like, 'I hope one day I can do that.'"