Ciara and Russell Wilson Discuss Future's 'Public Toxicity' in Candid New Interview
One of the world's favorite celebrity relationships is Ciara and Russell Wilson's. They seem to have a perfect marriage and a loving family unit — but it wasn't always drama-free.
In the earlier stages of their relationship, there was particularly lots of drama involving Ciara's ex-fiancé Future, with whom she shares a 6-year-old son of the same name. Looking back, in a new interview, Ciara and Wilson discussed Future's "public toxicity" and whether it had any impact on their relationship.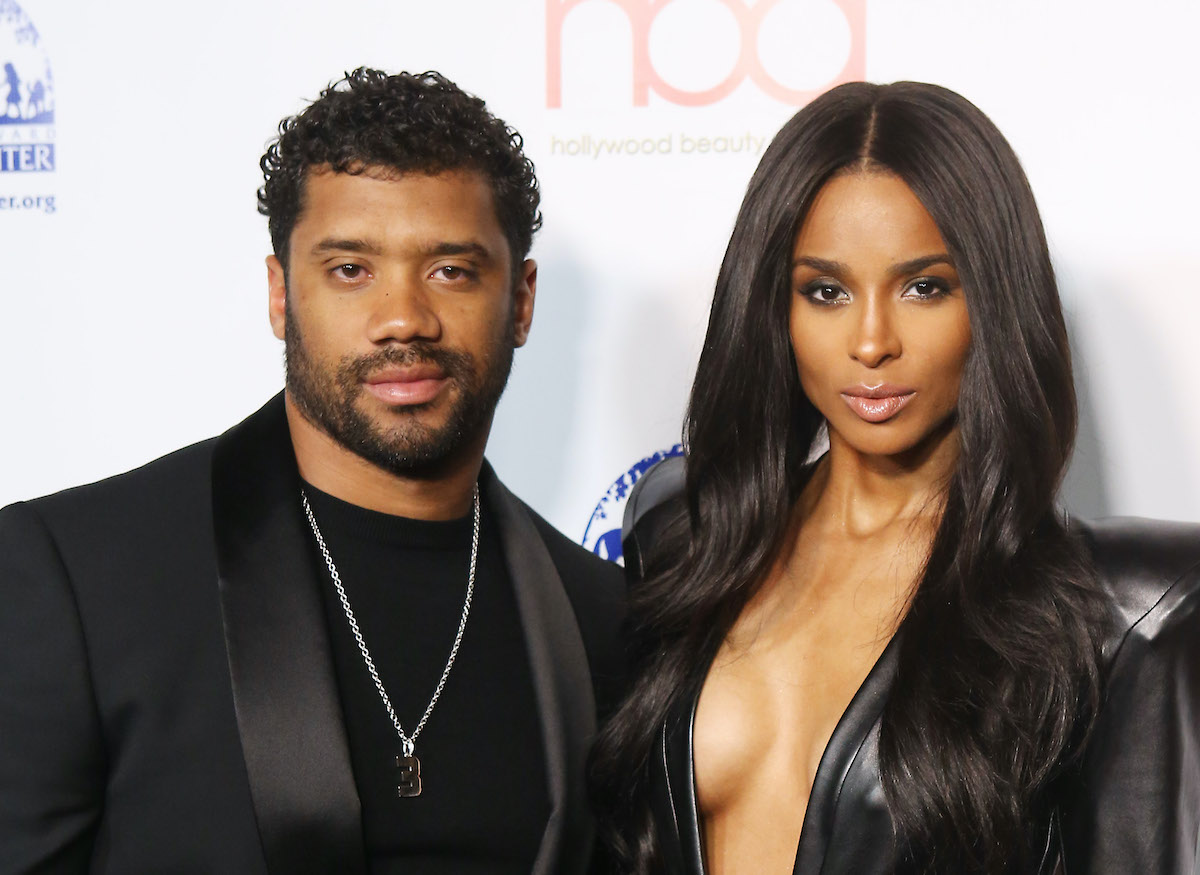 The drama between Ciara and Russell Wilson and Future began in 2015
When Ciara met Wilson in 2015, she was in a tense custody battle with Future, whom she dated between 2012 and 2014. As XXL notes, Future vented about their legal struggle on multiple occasions in the press, once calling Ciara a "controlling b*tch" and blasting her for introducing their son to Wilson early into their relationship.
"You gotta think about it man, we was together for a year or two years and it didn't happen and now we have a child together and you done moved into a relationship and have the child in your new relationship. It's like, what's the logic behind that?" he said to XXL in 2015.
RELATED: The Advice Russell Wilson's Mother Gave Him About Step-Parenting Ciara's Son
In response, Ciara sued Future for defamation and slander, prompting a countersuit in which Future argued he couldn't have harmed Ciara's career because it'd already tanked. Eventually, both of them dropped the lawsuits. However, the drama continued.
Future remained critical of Ciara and Russell Wilson
In 2019, Future revealed he disapproves of the way Ciara treats Wilson, whom she married in 2016 and with whom she has now two kids: Sienna and Win. Future explained in a Beats 1 Radio interview that he believes Wilson is controlled by Ciara and that Wilson should've been a "man" and stopped her from speaking about him.
"He do exactly what she tell him to do. He not being a man in that position," said Future. "You not tellin' her, 'Bro, chill out with that on the internet. Don't even talk to him. I'm your husband! You better not even bring Future's name up!'"
However, he later changed course in an episode of his FREEBANDZ RADIO show, claiming he really had nothing against Wilson.
"I don't hate him. Totally not the deal," he explained. "It was just the way we were carrying it, as far as being handled with Baby Future. I don't have nothing against him, and I'm happy for them."
Ciara and Russell Wilson react to the past drama with Future
In a joint story for GQ Magazine, Ciara and Wilson opened up about their relationship, including the past drama with Future. When asked if Future's "public toxicity" had any impact on their relationship, Wilson said no, explaining that they chose to tune out the noise and focus on themselves.
"I don't think anybody made it hard," he said. "I think it was easy for us. I think it was about us. It wasn't about anything else. It was about how we were going to love, and for me it was easy. It was easy to love. It's easy to love C – every day I get to love her and take care of her and our kids is the greatest gift I have. So I cherish that every day."
Chiming in, Ciara added, "And I will also say from day one we've been living life for us. Russ—I mean, he did talk about, you know, how he feels and this passion from a father's perspective, but what's always been beautiful about Russ is just to see him from day one, excitingly jumping in and changing diapers."
Future has not publicly addressed their comments, at the time of this writing, which — considering everything that's happened in the past — is probably for the best.