Cicely Tyson Had an 'Inner-Burning Fire,' According to Miles Davis
Cicely Tyson was married to jazz singer Miles Davis for eight years. Before they tied the knot, the celebrity couple were on and off for decades. Throughout their relationship, the Emmy winner helped him through his cocaine addiction. 
Both Tyson and Davis wrote about their romance in their autobiographies.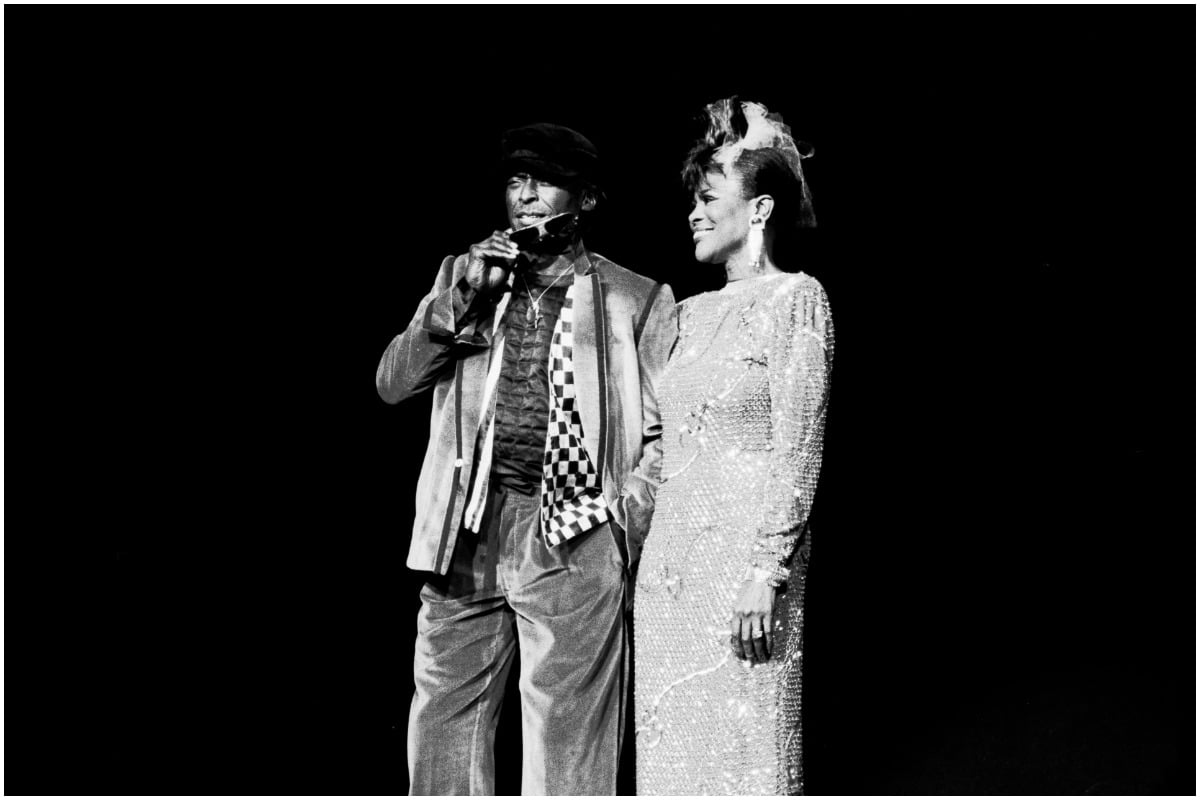 How Cicely Tyson and Miles Davis met 
Tyson saw Davis for the first time in New York. The pair lived in the same neighborhood and often ran into each other. In her memoir, Just as I Am, the Sounder actor said she became entranced by his presence as soon as she saw the legend perform. 
"There he was onstage, short 'fro, sculpted cheekbones, skin so velvety dark that it almost looked unreal," Tyson wrote of Davis. "And boy was he sharp: Brooks Brothers blazer, coolness personified." 
The pair formed a connection after their first encounter. Although Davis was married to Frances Taylor, Davis was smitten with Tyson before they even met. In his autobiography, Miles: The Autobiography, the singer described seeing his future wife on the 1960s TV show, East Side/West Side, per The Los Angeles Times. 
"[S]he wore her hair in an Afro, and she was always intelligent when I saw her," he wrote. "I remember wondering what she was like." 
'Cicely Tyson had 'a kind of inner-burning fire that was interesting' 
Davis continued to be intrigued by Tyson after watching her on screen. He shared that he noticed something about her that other women around him lacked. 
"She had a different kind of beauty that you didn't usually see in black women on television; she was very proud-looking and had a kind of inner-burning fire that was interesting," Davis wrote. 
After he divorced Taylor in 1966, the "All Blues" musician invited the actor to stay with him overnight. Soon, he made their romance officially known to his fans by featuring her picture on his album cover for Sorcerer. 
"[E]verybody who didn't already know it knew then that we were a twosome," Davis wrote. "Cicely is that type of woman who just gets into you, gets inside your blood and your head."
Cicely Tyson and Miles Davis divorced in 1989
Although they both admittedly loved each other, Tyson and Davis took their time to get married. After his marriage to Taylor failed, the trumpeter fell for Betty Mabry. He married Mabry in 1968, ending his romance with Tyson. However, the actor's career took off with movies including The Autobiography of Miss Jane Pittman, Just an Old Sweet Song, and Roots.
 Eventually, Tyson and Davis reconnected after over a decade apart. They got married on Nov. 26, 1981, at Bill Cosby's house. During their marriage, the singer said his ex-wife helped him through his cocaine addiction and kept him focused on his music. 
While Tyson helped Davis through his addiction, she couldn't make him stay faithful. She said he cheated on her with another woman while she traveled for work. Once she learned of the infidelity, she filed for divorce, and it was finalized in 1989. 
Before she died on Jan. 28, 2021, Tyson shared that she and Davis loved each other after their divorce. The "Stella by Starlight" crooner died of pneumonia in 1991. 
"I know this: I love Miles, and he loved me," Tyson wrote. "At age 96, I still have many questions about his life, but of that fact, I am certain."