Ciera Payton Says the Hardest Part About Playing Wendy Williams Was Making Her Large Breasts Look Realistic
After much speculation about her story, Wendy Williams is letting her fans into every detail of her life. Her biopic, Wendy Williams: The Movie starring Ciera Payton, is set to debut on Lifetime. The movie chronicles the talk show host from her childhood into the present day.
Though Payton got many things about Williams right, including her outgoing personality and speech, the most challenging thing for the actor was Williams' large breasts and statuesque figure.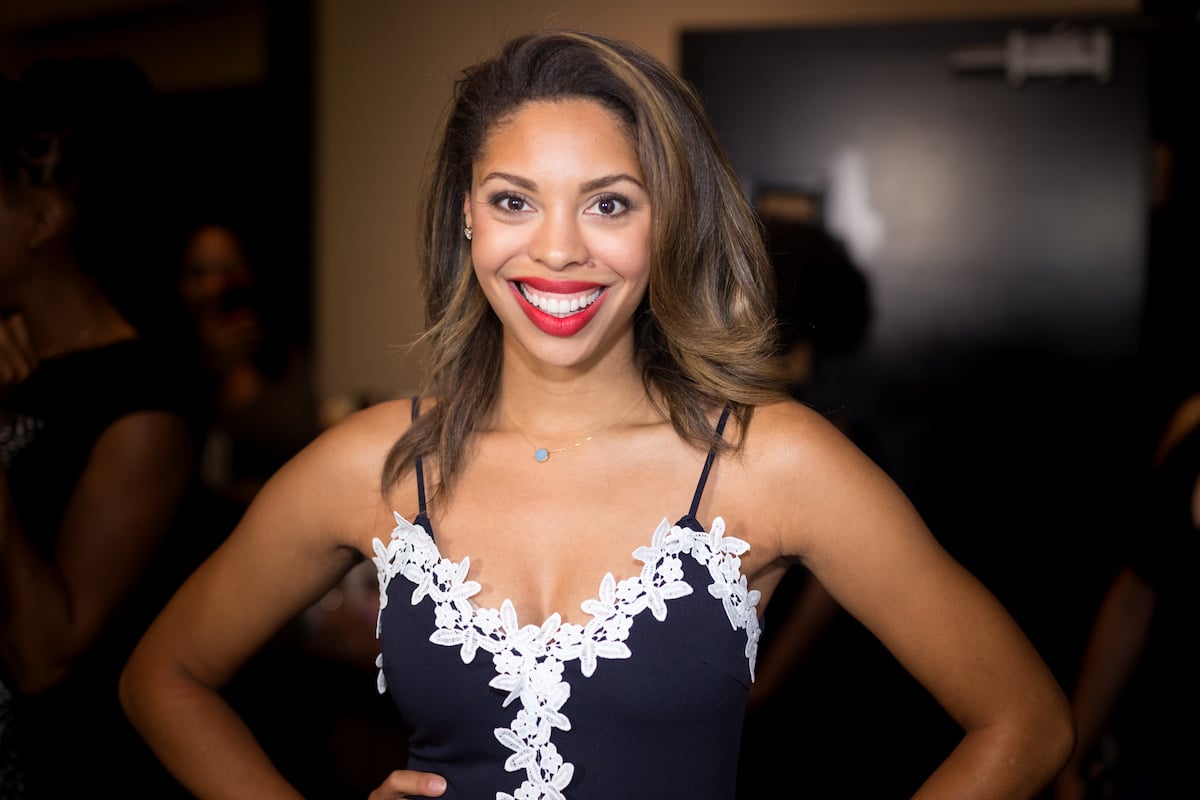 Ciera Payton stars in Lifetime's 'Wendy Williams: The Movie'
Williams is known for her inside tea on celebrities and entertainers. She's been known to tell it all on her radio shows and now on her nationally syndicated talk show, The Wendy Williams Show. However, in recent years, Williams has become a Hot Topic in the media. From the messy demise of her 21-year marriage to her ex-husband Kevin Hunter to whispers that she was dealing with addiction again, the 56-year-old has decided to take back her narrative.
Williams has tapped the She's Gotta Have It actor to step into her shoes.
Ciera Payton got the opportunity to play Wendy Williams because of fans
When rumors buzzed that Williams was considering a biopic of her life, fans immediately began tagging Payton in the news on social media. When she was cast in Tyler Perry's BET's The Oval, the calls for her to play Williams rang even louder.
"I'm a big believer in once you kind of put things out there and start doing the actions," she told The New York Post, "and I thought if this happens, I want to be prepared. So I started brushing up on my Wendy Williams and watching her show and, lo and behold, in January 2020, I had the audition and had the callback and got to meet with the producers and got it."
Ciera Payton says the hardest part about playing Wendy Williams was making her large breast look realistic
Williams has never shied away from being transparent about getting plastic surgery. In the '90s, she received liposuction and a breast augmentation. "I just wanted to fit into good clothes," she told People. "I wanted the body that matched my personality. And the body I have now matches my personality."
However, for Payton, Williams' enhanced breasts proved to be a bit of an issue when it came to portraying her in the Lifetime biopic. Payton told The New York Post that she had numerous meetings with wardrobe and the film's producers "trying to figure out how to make it look realistic."
"We had a lot and they were very, very heavy, and quite honestly, I don't know how she does it," Payton said. "Myself and what I have on my body is extremely humble." In the end, Peyton and the costume designer decided on socks and silicone cutlets, which were taped on the actor and pushed up.
The 35-year-old said that she was  "very sore" by the end of each day on set as a result.