'Cinderella': Brandy 'Left Whitney Houston on Hold' When She Offered Her the Iconic Role
Though there are countless renditions of the classic fairytale, Cinderella, Rodgers & Hammerstein's Cinderella starring Whitney Houston and Brandy is particularly beloved. The film featured a star-studded cast, gorgeous costumes, beautiful music, and tons of humor. Furthermore, the film has been revered due to its colorblind casting and its commitment to diversity.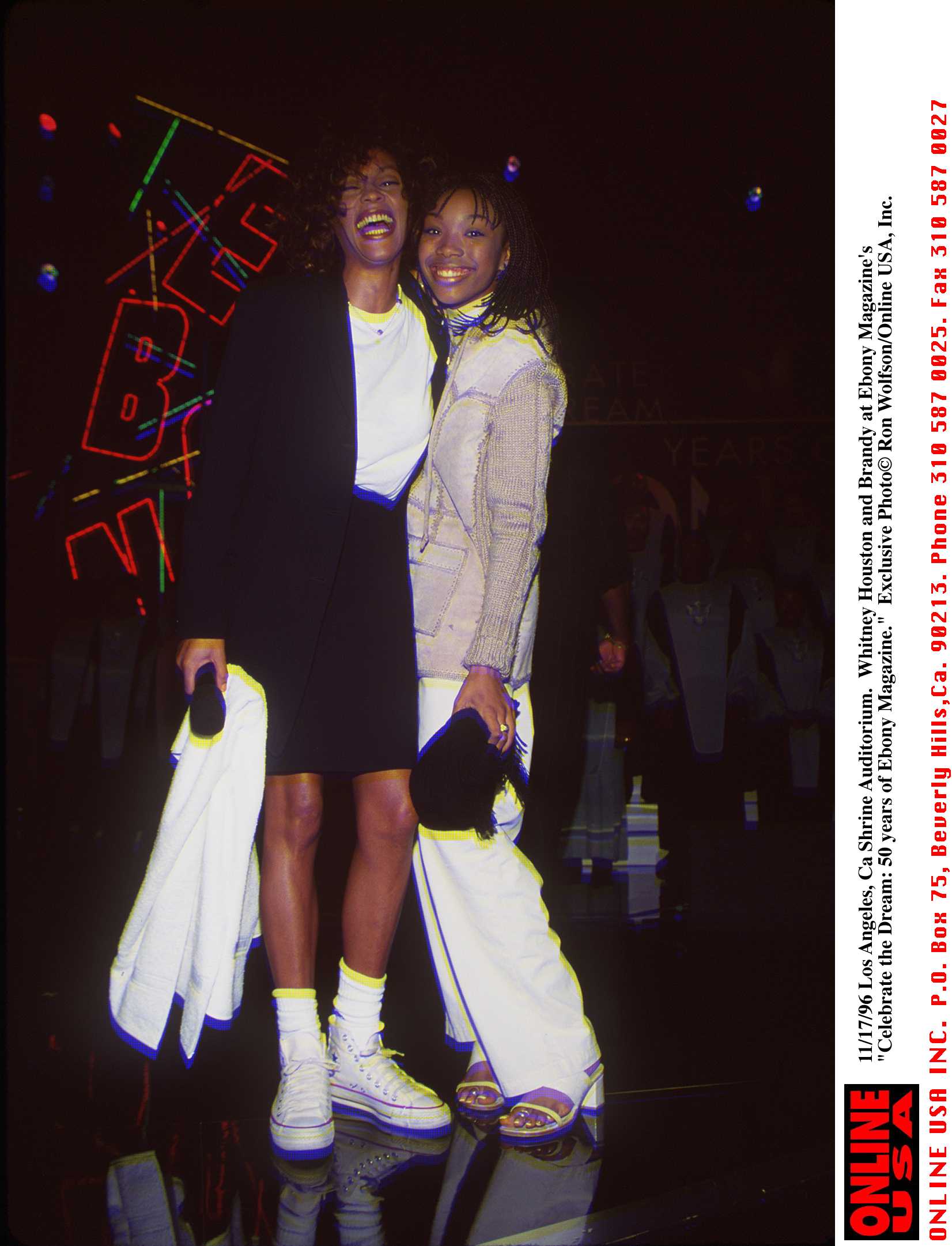 Though Brandy shined beautifully in the title role, Houston was initially supposed to play Cinderella. It was 1993 when the film was first pitched to the "I Will Always Love You" singer. But, by the time the film got ready to film in the Summer of 1997, Houston felt that she was too old to play the role and decided that portraying Cinderella's fairy godmother was a better fit.
Whitney Houston was initially supposed to play Cinderella
Of course, Houston's decision left the lead role up for grabs. But, as one of the film's producers, Houston already had the perfect person in mind to play Cinderella. She was familiar with Brandy thanks to her dulcet tones as well as her hit TV show, Moesha, and she called up the actor to see if she had any interest in playing the role.
"Whitney called me at home on my house phone in Carson, California. Imagine — anyone could have picked up!" Brandy recalled in a 2017 interview with Shondaland. "Luckily I grabbed it, and I hear Whitney on the other end, 'Brandy, what do you think about being Cinderella?' 'Cinderella-Cinderella?' I asked."
Brandy recalls leaving Houston on hold
Brandy continued on to share that she was a bit taken aback because she'd heard that Houston was to play the lead role. "And she said, 'Yes, I think you would be great in this role.' I mentioned that I thought she was going to be Cinderella, because it was going around that the movie was going to be made. I'd heard through the grapevine that Whitney was going to be Cinderella, and I thought that was great casting. But she said, 'No, I'm gonna be your Fairy Godmother.'"
A massive fan of Houston's, Brandy was overcome by the offer to work so closely with one of her idols on Cinderella. She was so excited by the offer that she couldn't help celebrating right away. In fact, she actually put the late legend on hold because she couldn't contain her jubilance. "I screamed at the top of my lungs and ran all around my house," the "Best Friends" singer recalled. "I left Whitney Houston on hold!"
The 'Moesha' alum was ecstatic about her on-screen fairy godmother
Once Brandy calmed down, she accepted the role of Cinderella and immediately started thinking that she had to bring her A-game to the movie. "Finally got back to the phone and I told her, 'I would be honored. Of course!' But I was thinking, 'I gotta get my sh*t together. This is Whitney! I have to be on point. I have to be good.' I couldn't believe it. I was young, and all of my dreams were coming true. I was so thankful, and I couldn't wait to work with her."
'Cinderella' is coming to Disney+
Of course, Brandy excelled in the role and the bond that she formed with Houston shone through in Cinderella. Together they would help create a film that was watched and loved by millions. Now, the film will be accessible to a whole new generation as it will be streaming on Disney+ starting on February 12, 2021.