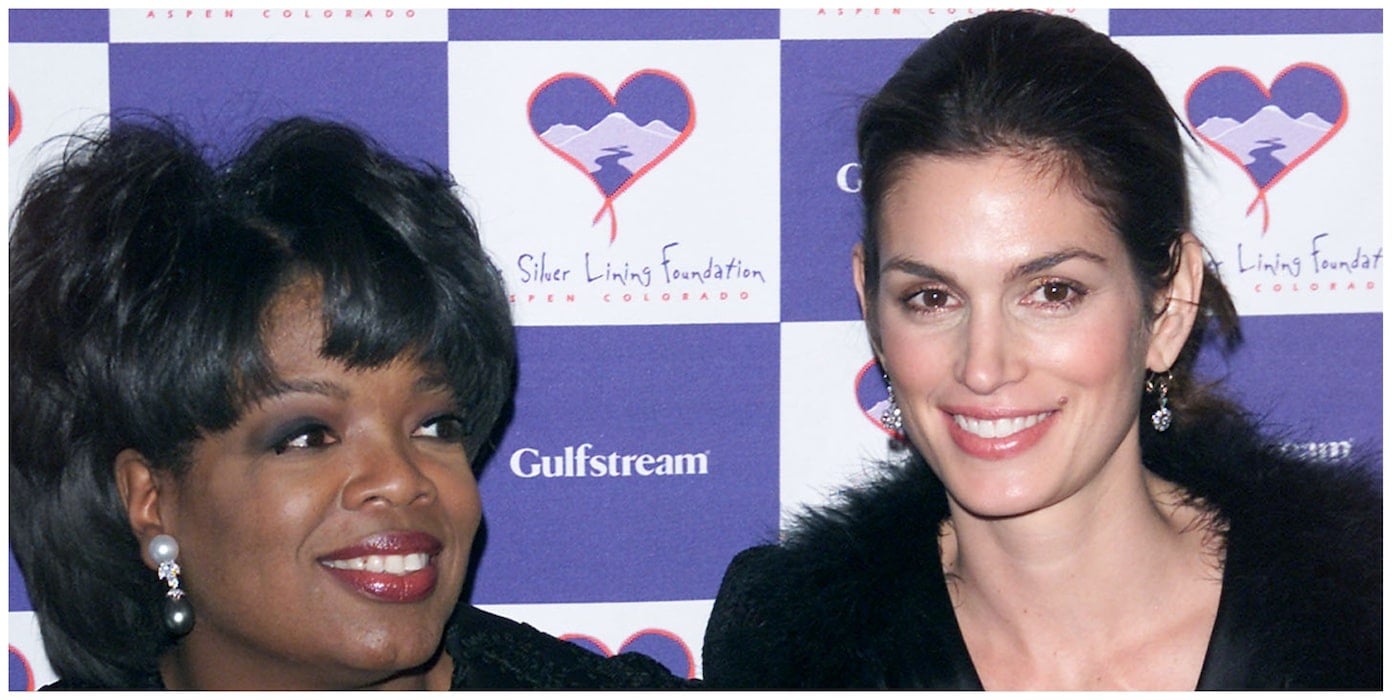 Cindy Crawford Calls out Oprah for Treating Her Like an Object
Cindy Crawford revealed that Oprah Winfrey treated her like a child during her first appearance on her show.
Cindy Crawford revealed in the Apple TV+ docuseries The Super Models that talk show host Oprah Winfrey treated her like a child during a 1986 interview on Winfrey's show.
During an appearance alongside Elite Modeling founder John Casablancas, Crawford recounted being referred to like she was chattel or a child when Winfrey asked her to stand up and exclaim that she had a "very good" body.
"I was like the chattel or a child, like be seen and not heard," Crawford recounted in the docuseries. "When you look at it through today's eyes when Oprah's like, 'Stand up and show me your body,' like show us why you're worthy of being here. In the moment I didn't recognize it. Only when I look back at it and I was like, 'Oh my gosh, that was so not OK really.' Especially from Oprah."
What was the context of the Oprah Winfrey interview?
At the time, Crawford was a 20-year-old model still emerging into the pop culture scene. Casablancas was Winfrey's guest and she mainly referred to Crawford's physical appearance during the conversation.
"Did you have to groom her or did she always have this body? This is unbelievable," Winfrey said to Casablancas about Crawford. "Stand up just a moment, because no one saw you come in standing up." Crawford stands up.
"Now this is what I call a body. Very good, very good," Winfrey observed.
Despite the fact that Crawford sat next to Casablancas, Winfrey directed the interview toward him when she referred to Crawford.
"With Cindy, in terms of looks it was very easy," Casablancas explained. "She wasn't sure if she really wanted to model. For her, it was more a question of mental stability. She wanted to feel good and comfortable."
Cindy Crawford returned to the Oprah platform later in life
Crawford went on to be one of the most successful models in the world. She later returned to appear on Oprah's Master Class in 2013. Crawford hosted an episode of Oprah's Lifeclass in 2014.
In her Master Class episode, she reflected on being judged for how she looked when she was a student at Northwestern University.
"Here I am, my first day at Northwestern, and my first day of calculus, I remember walked into class," she recounted. "For some reason, I caught the professor's eye, and he was like, 'Honey, I think you have the wrong class.' And that made me so mad because it was really the first time in my life that I felt judged by the way that I looked."
"I think it set me on a course of, I have to prove to the world that I'm not that," she added. "I think it was really important to me, especially then, for people to hear what I have to say and to represent myself as someone who has a brain."
The Super Models is currently streaming on Apple TV+.