Cindy Crawford Owes The 'Quality' of Her Ageless Skin to Her Cosmetic Surgeon
Cindy Crawford's skin is ageless and she gives full credit to her cosmetic surgeon.
Cindy Crawford is one of the world's most stunning supermodels, an ageless beauty who rose to fame in the '90s and remains relevant to this day. In her heyday, Crawford was part of an elite group of supermodels that included Naomi Campbell, Kate Moss, Linda Evangelista, and Christy Turlington.
These days, Crawford still works as a model as well as a businesswoman — all while training and mentoring her young daughter, Kaia Gerber, as she follows in her famous mother's footsteps. Recently, Crawford opened up about her beauty tips and tricks, and why she gives her cosmetic surgeon credit for the amazing way her skin looks. 
How did Cindy Crawford become famous?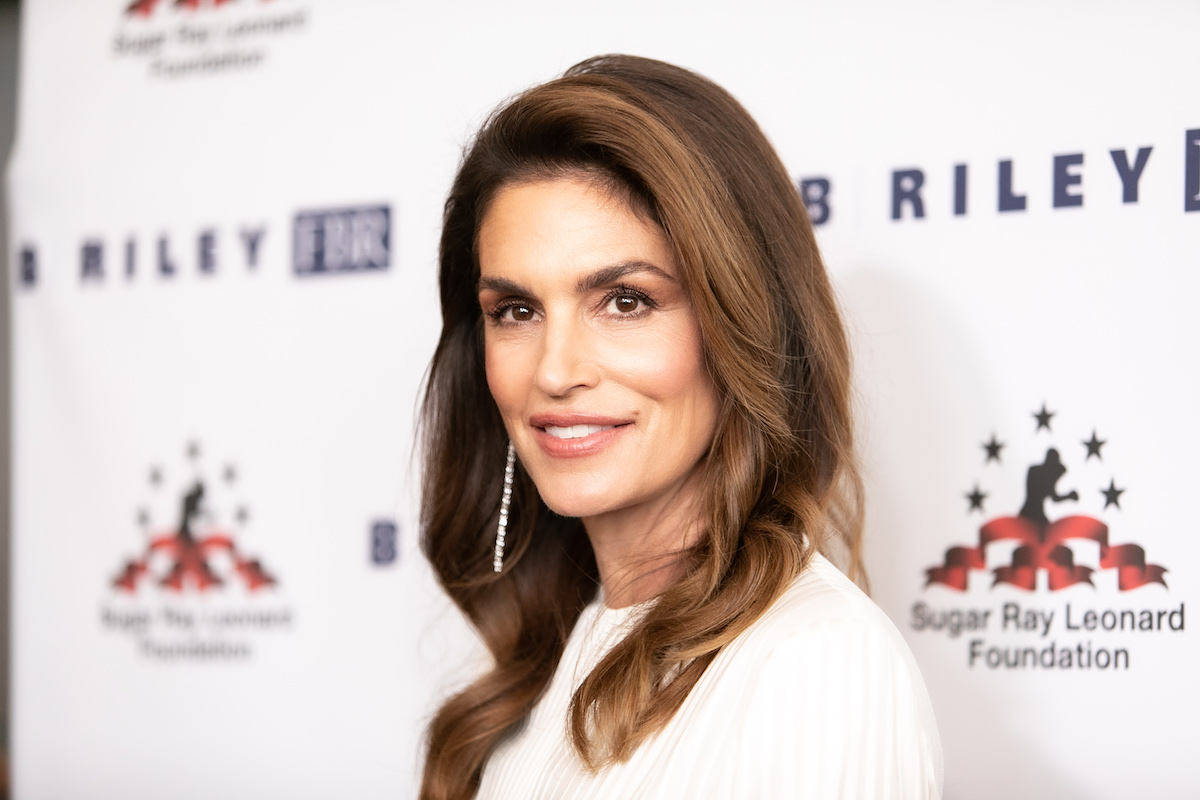 Crawford was born in Illinois in 1966, according to Biography. It was in high school that Crawford first began to pursue a career as a model, working with a local photographer named Roger Legel.
Her early work as a model received a lot of attention from national publications. Encouraged by the positive feedback, Crawford decided that she would continue to model and see where the journey took her.
By the late '80s, Crawford's face was known to fans all over the world. She worked with major brands such as Christian Dior, DKNY, Ralph Lauren, Oscar De La Renta, Balmain, and Halston. Crawford received acclaim for her natural, stunning beauty, which included her trademark beauty mark and tousled hair.
Her personal life frequently made headlines, and although she branched out with various acting projects over the years, she remains best known for her work as a model. 
Cindy Crawford's beauty and skincare tips
Crawford's iconic good looks might not be the norm — but there are some tips and tricks that the famous model swears by. In a 2018 interview with W Magazine, Crawford revealed that she wears sunscreen every day in order to preserve her fabulous skin.
She also loves beachy, boho styles, and has a trio of products that she regularly turns to, including a Josie Maran Color Stick, Charlotte Tilbury lipstick, and Living Proof Flex Shaping Hairspray.
Crawford maintains her youthful figure through regular exercise and has an affinity for Pilates. Ultimately, Crawford maintained that she is an open book and stated that she loves "sharing what works for me with other women!" 
What did Cindy Crawford say about cosmetic surgery?
There's no doubt Crawford takes care to live a healthy lifestyle and watches what she puts into her body, which contributes to her stunning appearance. Still, Crawford has a few tricks that she turns to in order to ensure that her skin stays smooth and flawless at all times.
In an interview with InStyle UK, Crawford admitted that she does rely on the services of a cosmetic surgeon. "I'm not going to lie to myself, past a certain age, creams work on the texture of your skin but, in order to restore elasticity, all I can really count on is vitamin injections, botox, and collagen," Crawford stated.
"I have a very simple, healthy life, which works miracles," the supermodel said. "I drink a lot of water, watch what I eat, and exercise… but I owe the quality of my skin to my cosmetic surgeon."
Many celebrities might not be so open about their affinity for cosmetic procedures, but clearly, Crawford has no such hangup and doesn't mind being open with her fanbase. In doing so, the iconic supermodel could be helping to break down yet another barrier for women.