City Girls JT and Yung Miami Respond to Halle Berry's 'Twerkulator' Tweet
Halle Berry mentions the City Girls in a 'Twerkulator' tweet, and the rap duo respond.
Thanks to Halle Berry, it may be OK for City Girls fans to call Yung Miami by her government name: Caresha. A random tweet about the rappers' latest song "Twerkulator" caught Berry's attention, and she couldn't resist posting a lighthearted response about the group. Both JT and Yung Miami replied to the Oscar winner.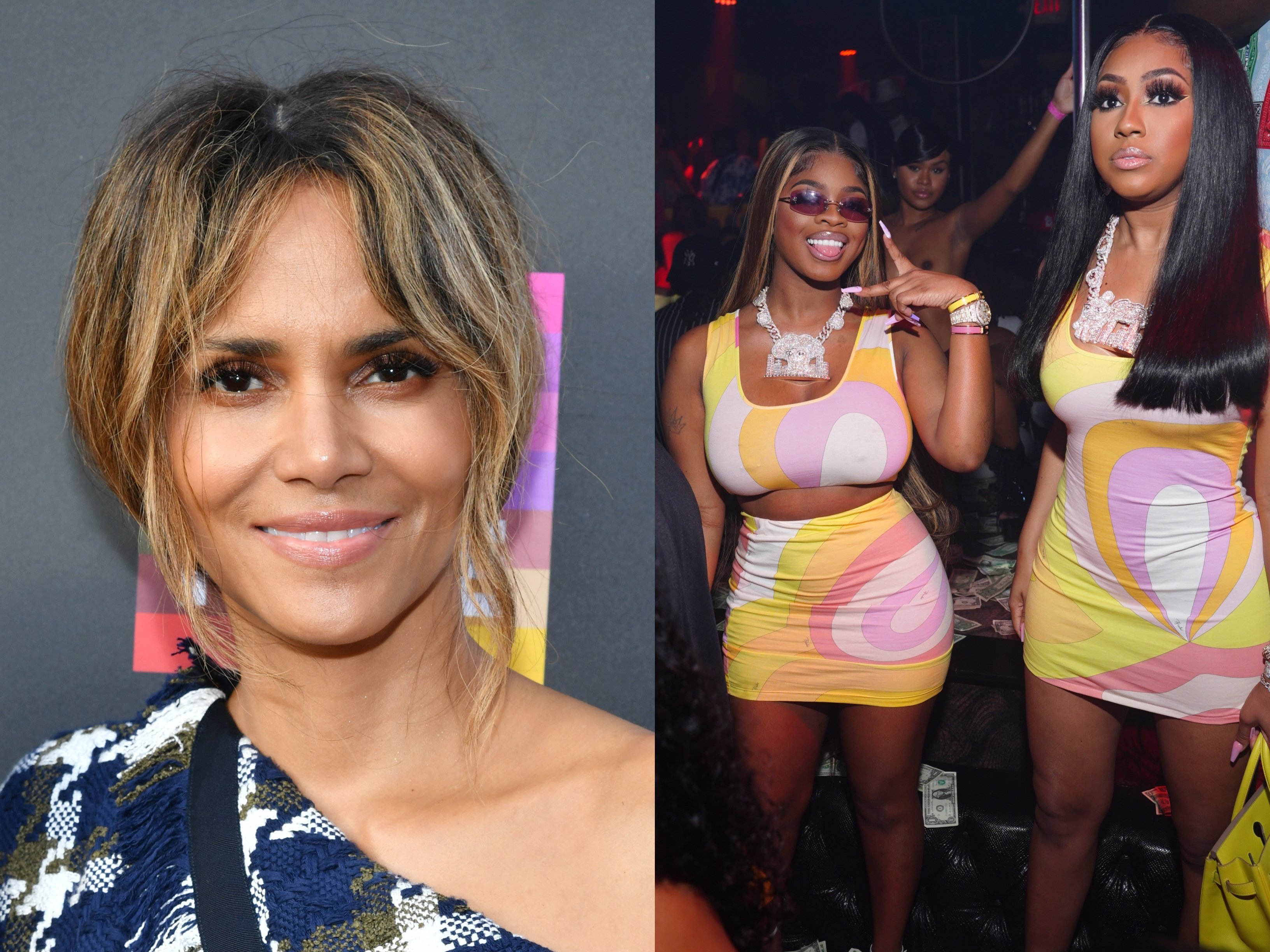 Halle Berry gives a shout-out to the City Girls
Twitter users are still having fun with the City Girls' "Twerkulator" release from May 21. While there's a TikTok dance challenge dedicated to the song, memes and clips are popping up with "Twerkulator" dubbed over them.
Halle Berry spotted one that featured her character in Strictly Business turning out the dance floor. Of course, the City Girls song is playing over the clip. Berry originally shared a message to the group along with the clip that said, "Tell JT and Caresha to call me."
Some fans wondered how Yung Miami would respond to the Twitter shout-out because Berry referred to her as "Caresha," but there weren't any problems. The actor's since edited her initial tweet, but it still caused excitement.
City Girls reply to Halle Berry
JT and Yung Miami are all for Halle Berry showing them some love. They're pleasantly surprised the acting legend hailed them up and JT seemingly invited Berry to be in the "Twerkulator" video.
Specifically, JT wants Berry to come through dressed as her B.A.P.S. character, Nisi. Remember her and her orange patent leather outfit?
Yung Miami — better known as Caresha to her diehard fans — replied to Berry's tweet with the wide-eyed emoji, and Berry sent her some more hearts. Truly, it's been a Twitter lovefest, and now people really are wondering if there will be a video collaboration of some sort.
If so, it would be a rare thing, as Berry has only been in two music videos. One was for Limp Bizkit, and the other for Pras featuring Mya in "Ghetto Superstar."
'Twerkulator' is first major City Girls release in nearly a year
After encountering some sample clearance issues over the original "Planet Rock" track by Afrika Bambaataa & The Soulsonic Force, the City Girls finally released "Twerkulator." Prior to this, the duo was riding high off their "Throat Baby" fame and collaborations with other artists. But when JT went to jail, it almost changed their musical path.
In an April interview with Megan Thee Stallion for Interview magazine, the City Girls opened up about how their careers were almost put on pause. Yung Miami kept grinding when JT was locked up.
"JT went to jail and I used to have to beg the DJs to play our song. I used to be like, 'JT, we got to rap for real,'" said Yung Miami. "They were going up for our songs in the club and she'd be like, 'B*tch, I'm in jail. I'm not thinking about no f**king music.' And I was like, "JT, this is our way out. I think we should take this seriously."
Though there's no word on whether JT and Yung Miami have plans to drop a new video soon, "Twerkulator" is currently streaming on all platforms.