Emmys 2021: Claire Foy Wins Guest Actress Award for 'The Crown' Cameo
The Crown is one of Netflix's popular and critically acclaimed series. The show, which just wrapped its fourth season, follows the drama of the British royal family. As with any TV show, there's been casting changes throughout The Crown's run. In the show's earlier seasons, Claire Foy portrayed a young Queen Elizabeth II but was replaced by Olivia Colman in season three. Although Foy is no longer a regular on The Crown, she's still earning awards for her performances.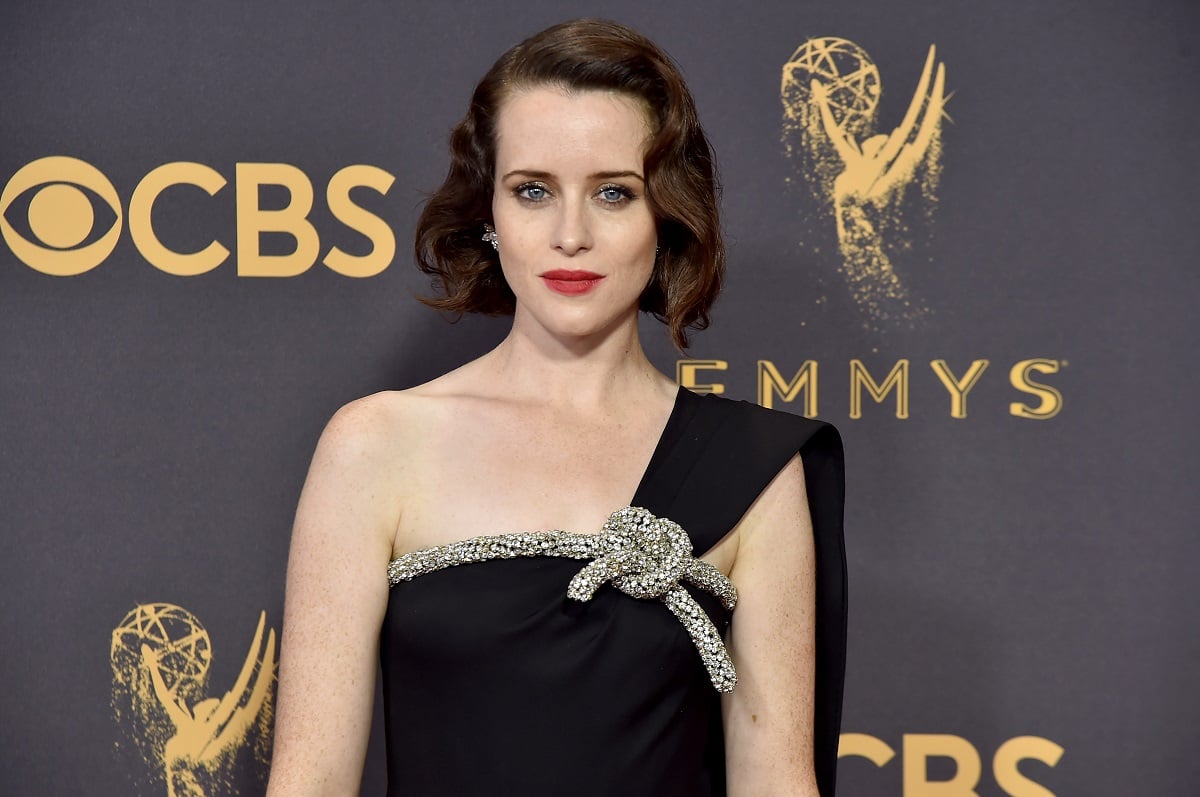 Claire Foy wins Emmy for 'The Crown' guest appearance
Foy is no stranger when it comes to racking up awards. During her time on The Crown, she was nominated twice for Outstanding Lead Actress in a Drama Series. She took home the prize in 2018. Although she departed after the show's second season, Foy returned for a cameo during season four.
According to JustJared.com, Foy's cameo lasted less than two minutes. Although her onscreen appearance was short, it was enough to score Foy, the Outstanding Guest Actress in a Drama Series Emmy. Foy faced stiff competition from McKenna Grace, Phylicia Rashad, Sophie Okonedo, and Alexis Bledel. But voters were wowed by her performance.
Claire Foy's portrayal of Queen Elizabeth II on 'The Crown'
Foy had performed in many stage, TV, and film productions early in her career. But it wasn't until being cast as Queen Elizabeth II on Netflix's The Crown when she became a household name. The show's first two seasons focused on Elizabeth's marriage to Prince Philip, coronation, and relationship with her sister Princess Margaret.
RELATED: 'The Crown' Creator Only Wanted Olivia Colman To Play Queen Elizabeth II After Claire Foy: She 'Was a List of 1'
When the third season began, The Crown cast Olivia Colman to play an older Elizabeth. According to Republic World.com, the show's creator Peter Morgan didn't want to bother with the hassle of using makeup to make Foy look older. The producer felt recasting the roles with the storylines change helps "keep p the real essence of the characters."
'The Crown' is an Emmy favorite
Since 2017, The Crown has garnered plenty of award nominations and wins. They've even taken home several Emmys, television's top prize. Aside from Foy's Lead Actress win, actor John Lithgow took home the Emmy for Outstanding Supporting Actor in a Drama Series in 2017.
This year, The Crown received 24 Emmy nominations, including one for Outstanding Drama Series. Acting nods were also given to Gillian Anderson, Helena Bonham Carter, Olivia Colman, Emma Corrin, and Josh O'Connor. The show's already scored four Creative Arts Emmys, including Foy's Guest Actress victory. The Crown is a favorite to come out big during the Primetime Emmys broadcast on Sept. 19.