Clare Crawley Says 'The Bachelorette' Will Start Filming 'Very Soon'
As The Bachelor: The Greatest Seasons — Ever airs each week on ABC, fans grow increasingly impatient for Clare Crawley's season of The Bachelorette. The 16th cycle was originally scheduled to premiere on Monday, May 18. However, the coronavirus (COVID-19) pandemic shut down production. But now, Crawley has confirmed The Bachelorette Season 16 will start filming soon.
Production for Clare Crawley's season of 'The Bachelorette' was postponed in March 2020
RELATED: 'The Bachelorette': Clare Crawley Kept the Dress From Her Iconic Breakup With Juan Pablo Galavis
On Mar. 2, Crawley was announced as the next bachelorette for the 2020 season. But about two weeks later, the 39-year-old's journey was indefinitely postponed due to the coronavirus outbreak. 
"Talk about most dramatic season ever," Crawley wrote on Instagram. "In all seriousness, Everyone's health is the most important priority at this time, and as I'm sure you've heard, we are pressing pause for now on filming The Bachelorette. We are taking it day by day and even hour by hour as this is so unpredictable."
She added, "All I know for sure is that my heart is so full from all the love and support this far, and am still so excited for my journey to begin! I've waited 38 years for these moments, what's a little bit longer, right!"
Clare Crawley teases when 'The Bachelorette' Season 16 will resume filming
RELATED: How Clare Crawley Really Found Out Matt James Was the Next Bachelor
Now, it's been over three months since The Bachelorette Season 16 was postponed and fans are worried Crawley's journey won't happen. However, ABC executive Rob Mills has reassured fans Crawley will still be our next lead.
"Clare's season is happening one hundred percent," Mills told Variety in April 2020.
Meanwhile, Bachelor Nation fans aren't the only ones left wondering about the forthcoming season. When speaking with Rachel Lindsay and Becca Kufrin on the Bachelor Happy Hour podcast published on June 23, Crawley shared she's still in surprised she's the new bachelorette.
"I'm still in shock, I'm gonna be honest," Crawley said. "I am so hyped about it. Last week, I was like, 'Is this happening?' I have no idea."
Then Crawley revealed she just got the call confirming when The Bachelorette Season 16 will start production — and it's soon.
"As a matter of fact, I found out maybe two hours ago when I'll be going down and the final day that I'm leaving," Crawley said. "So it's very, very soon."
What fans can expect when 'The Bachelorette' returns for season 16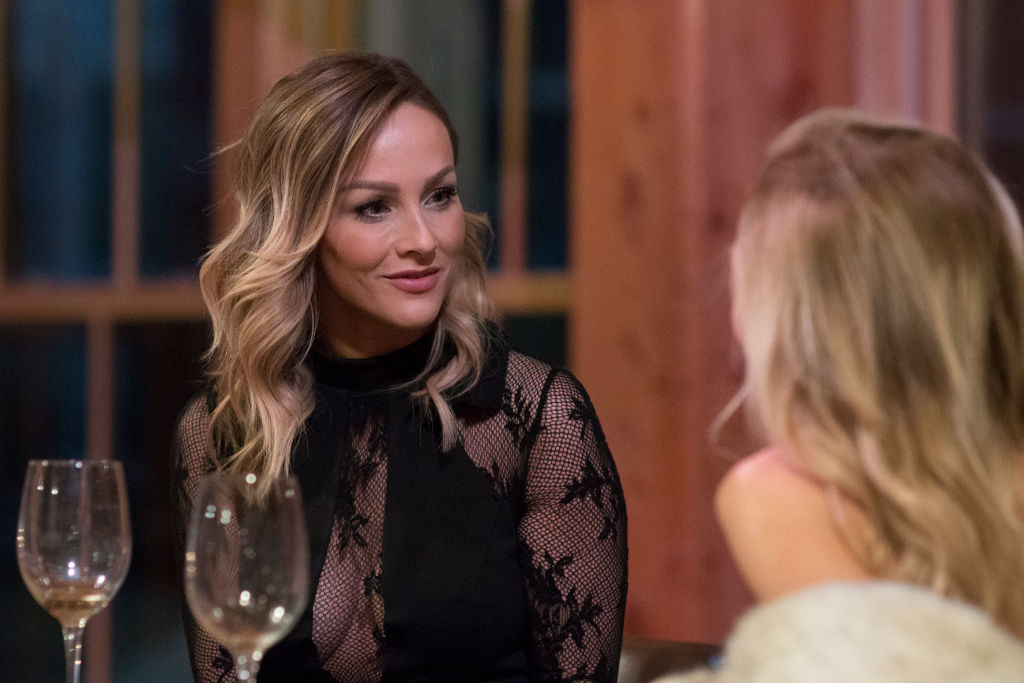 RELATED: 'The Bachelor': Did Mike Johnson Just Hint That He Could Be on Clare Crawley's Season?
Given the current crisis, there will be plenty of changes when The Bachelorette Season 16 returns. In an interview with On Air with Ryan Seacrest, Mills shared Crawley's season is expected to resume in July 2020. He also confirmed there is a plan to ensure everyone's safety.
"Here's what we're going to do: For Clare's season — which is going to come first — that's going to shoot in about a month," Mills said. "Everyone is going to be in one location and everyone will be tested a week before. If everyone comes out negative, we'll shoot it, and they're inside that bubble."
Given the delay in production, The Bachelorette Season 16 is also expected to make adjustments when it airs on ABC. Typically, fans watch The Bachelor franchise on Monday nights. However, the reality series received the Tuesday night slot when the network announced its 2020-21 schedule.
Whether or not Bachelor Nation fans are ready for the adjustment, the franchise is gearing up for Crawley's season of The Bachelorette to resume production. So get ready.
Check out Showbiz Cheat Sheet on Facebook!