Why 'The Bachelorette' Didn't Mention Clare Crawley and Benoît Beauséjour-Savard's Engagement Even After They Filmed Together
Clare Crawley and Benoît Beauséjour-Savard got engaged on The Bachelor Winter Games, but you wouldn't know if you've only watched The Bachelorette Season 16 premiere. 
On Oct. 13, The Bachelorette returned with Crawley as the new lead. But when the premiere delved into the Sacramento hairdresser's history with the franchise, it failed to mention Crawley's previous engagement to Beauséjour-Savard. Here's why.
Clare Crawley and Benoît Beauséjour-Savard got engaged on 'Bachelor Winter Games' in 2018
For anyone who needs a refresher, Crawley appeared on Juan Pablo Galavis' season of The Bachelor as well as the first two seasons of Bachelor in Paradise. She met Beauséjour-Savard from The Bachelorette Canada on The Bachelor Winter Games in 2018. 
After a bit of drama throughout the season, Beauséjour-Savard proposed to Crawley during the tell-all reunion. However, the couple ended the engagement a few months later. 
"It's with a heavy heart that we have mutually decided to end our relationship," Crawley and Beauséjour-Savard wrote in a statement on Instagram. "We think the world of eachother, and we were both hoping we could make this work. I'm sorry that this may not be what you want to hear, but it's our truth."
The statement continued, "Just know there are no negative feelings here. We are simply two people who believed in love, and were open enough to give it a chance. We still care for each other very deeply."
Benoît Beauséjour-Savard filmed with Clare Crawley for 'The Bachelorette' Season 16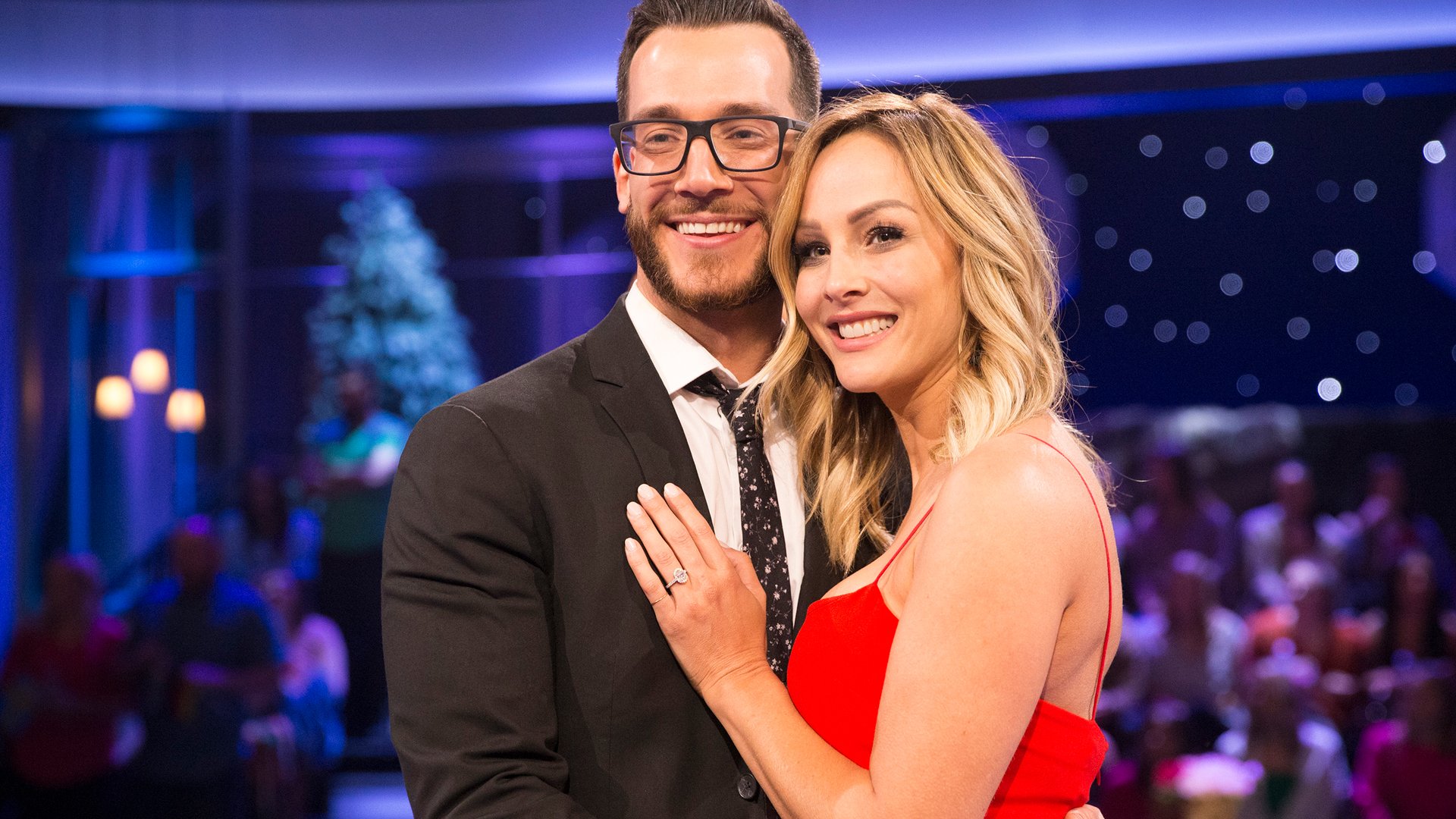 When Crawley was announced as the new bachelorette, Beauséjour-Savard congratulated his ex-fiancée and friend. He wrote on Instagram:
Congratulations to this gem!! She will be an amazing Bachelorette. She is smart, fun, strong, knows what she wants and most importantly, she will call out the guys messing around!! Hell yeah!! Good Luck on your journey to find love @clarecrawley !! You will be the best.
On the night of the season 16 premiere, Beauséjour-Savard told his Instagram followers to watch The Bachelorette, hinting he might make a brief appearance. 
"You might see a familiar French Canadian in it," Beauséjour-Savard wrote on his Instagram Story, per Metro UK. But when The Bachelorette aired on Oct. 13, the franchise completely glossed over Crawley's engagement to Beauséjour-Savard. However, the premiere still highlighted the 39-year-old's breakup with Galavis as well as her appearances on Bachelor in Paradise. Later, Beauséjour-Savard revealed he actually filmed a segment with Crawley for the premiere.
"Well… This is what you should have seen.. just two exes having a fun chat," Beauséjour-Savard wrote. "That's probably why they cut that."
The former reality star also posted a fun selfie with Crawley. "And a little too much Baileys in our coffees," he captioned the Instagram Story.
Why Benoît Beauséjour-Savard and Clare Crawley's segment didn't make 'The Bachelorette' Season 16 premiere
Beauséjour-Savard wasn't the only one who was confused when The Bachelorette premiere didn't mention his engagement to Crawley. Most Bachelor Nation fans don't know the exes are still friends. Meanwhile, Beauséjour-Savard's posts indicate the franchise was going to provide an update on his current relationship with Crawley. 
Nevertheless, ABC executive Rob Mills provided an explanation on Twitter, noting there wasn't enough time to show Beauséjour-Savard and Crawley's reunion in The Bachelorette premiere.
"We didn't have time for the footage but fun fact: Clare and Benoit are the best of friends! #TheBachelorette," Mills wrote.
Although The Bachelorette didn't get to Beauséjour-Savard and Crawley's segment in the premiere, it's still nice to know the Winter Games alums are still friends. Regardless, it's all about Crawley's journey moving forward — so get ready. The Bachelorette airs Tuesdays on ABC.
Check out Showbiz Cheat Sheet on Facebook!