Classic Horror Movies to Watch for Free on Amazon Prime This October
Ghouls and goblins, spirits and spooks. October truly is the scariest time of the year. And what better way to celebrate the season than with a marathon of some of the most famous scary movies ever made? If you prefer classic horror films like Rosemary's Baby or Night of the Living Dead over gore-fests like Saw, Amazon Prime has you covered. Here are eight must-see classic horror films streaming for free on Prime this October. 
'Nosferatu'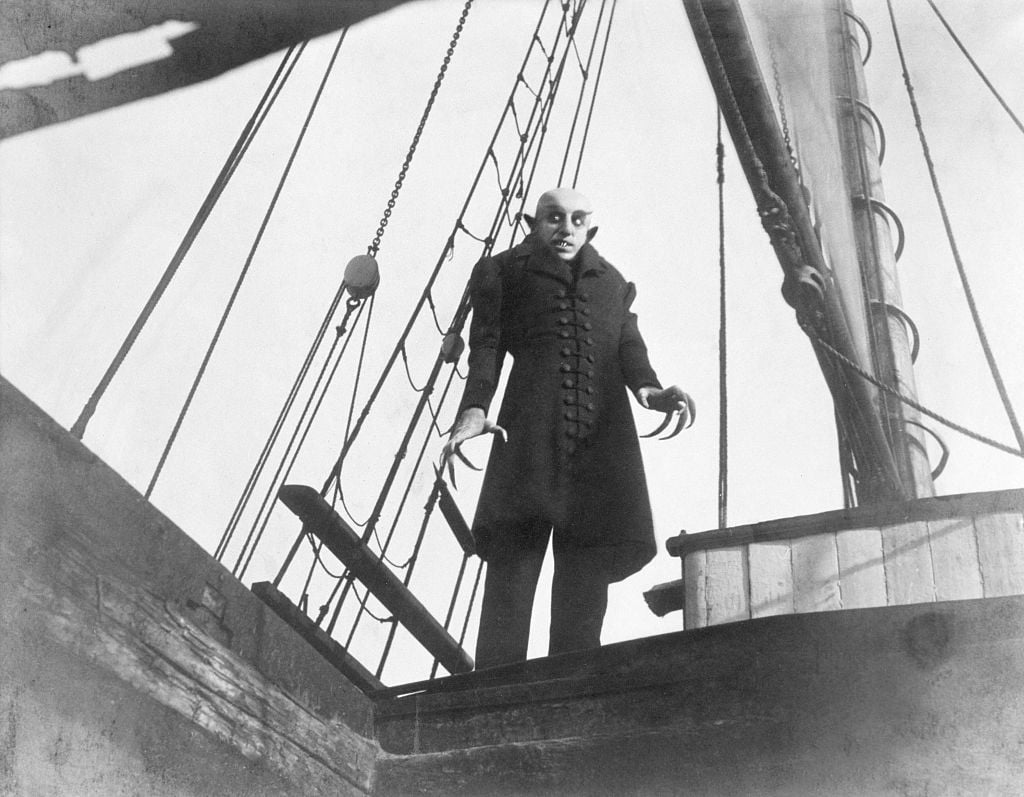 Before there was Bela Lugosi as Dracula, there was Max Schreck as the undead Count Orlock in the influential 1922 silent horror film Nosferatu. An adaptation of Bram Stoker's famous vampire novel in everything but name (Stoker's estate even sued — and won — over the plaigarism), it still delivers chills today. Make it a marathon by also streaming Werner Herzog's 1979 remake Nosferatu The Vampyre with Klaus Kinski as Orlok and Shadow of the Vampire, a fictionalized account of the filming of the original movie that imagines Schreck (Willem Dafoe) was an actual vampire, both also on Prime.    
'White Zombie'
If you prefer zombies over vampires when it comes to supernatural scaries, queue up White Zombie. This 1932 movie, which is generally considered to be the first zombie flick ever made, stars Lugosi as an evil voodoo master who turns his enemies into an army of the walking dead.   
'Les Diaboliques' 
The vicious husband of a boarding school owner carries on a flagrant (and abusive) affair with one of the school's teachers. Drawn together by his cruelty, the women hatch a plan to murder the man in this unsettling 1955 French horror film directed by Henri-Georges Clouzot that was a major influence on Alfred Hitchcock. 
'House on Haunted Hill'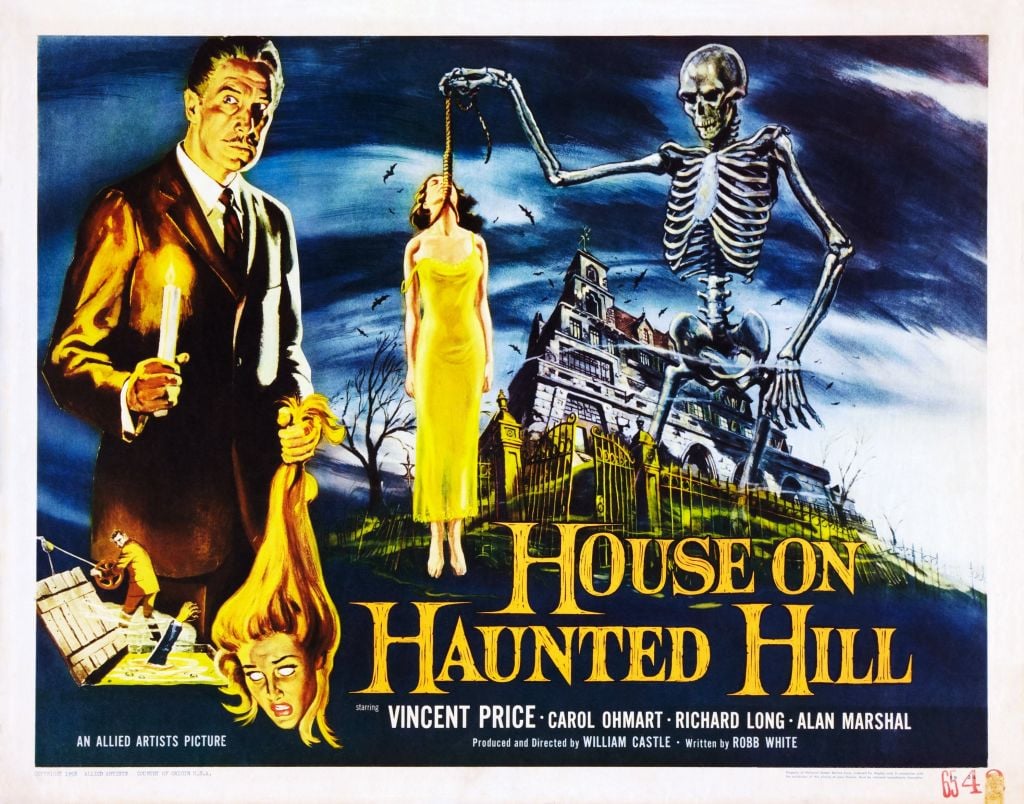 The iconic Vincent Price plays a wealthy man who invites a group of people to his creepy mansion and offers them $10,000 if they can make it through. the night. More campy than scary, this 1959 movie is a classic B-grade horror flick.  
'Night of the Living Dead' 
George Romero's 1968 movie, filmed on a shoestring budget with uknown actors, helped usher in the era of modern horror film and also introduced the idea of flesh-eating zombies. The story of a random group of people trapped in a remote farmhouse as the undead encircle them still has the power to frighten today.   
'Rosemary's Baby'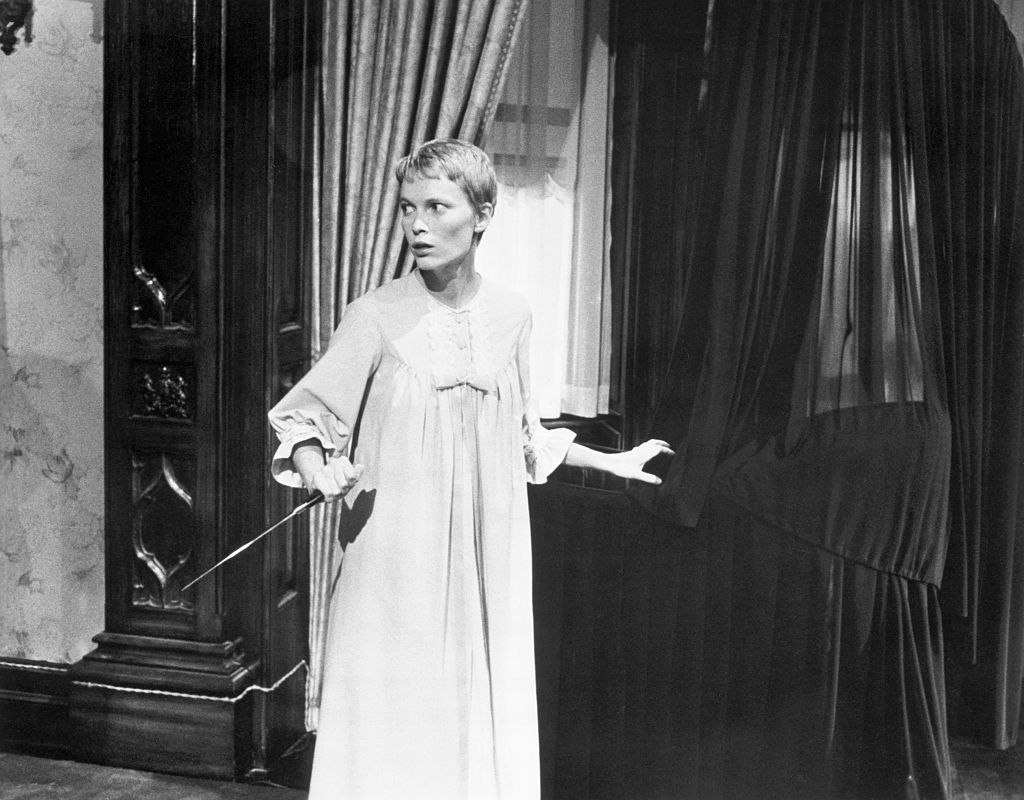 Released the same year as Night of the Living Dead, Roman Polanski's Rosemary's Baby stars Mia Farrow and John Cassavetes as a young couple who move into a New York City apartment building with a dark history. After Rosemary gets pregnant, she becomes convinced that her neighbors have sinister intentions regarding her and her baby. But only after she gives birth is the true horror revealed.  
'Carrie' 
It seems that every year there's a new Stephen King adaptation for the big or small screen. But it's hard to top the first. Released in 1976, Brian DePalma's Carrie is a terrifying tale of a bullied teen (Sissy Spacek) who take brutal revenge on those who've wronged her.  
'Invasion of the Body Snatchers'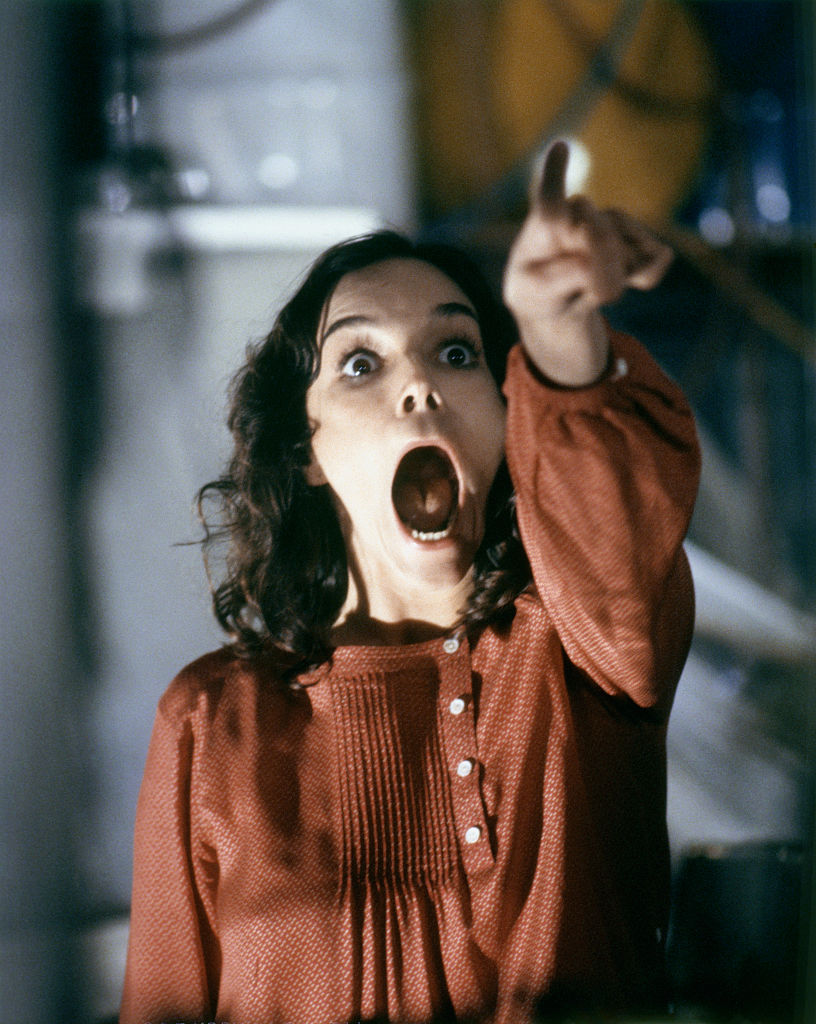 The 1956 movie Invasion of the Body Snatchers brought Cold War-era paranoia to life on screen. The 1978 remake starring Donald Sutherland, Jeff Goldblum, and Leonard Nimoy updates the story for a post-Watergate era, as an alien plant infects the people of San Francisco, turning everyone into emotionless automatons.