Claudia Jordan Says She Has Received Death Threats Since Speaking About Nicki Minaj and Meek Mill
Rappers Meek Mill and Nicki Minaj may not have been together for several years, but their time together will remain notable in pop culture. After talking about an interaction she had with the then-couple, Claudia Jordan says she's been getting messages from fans.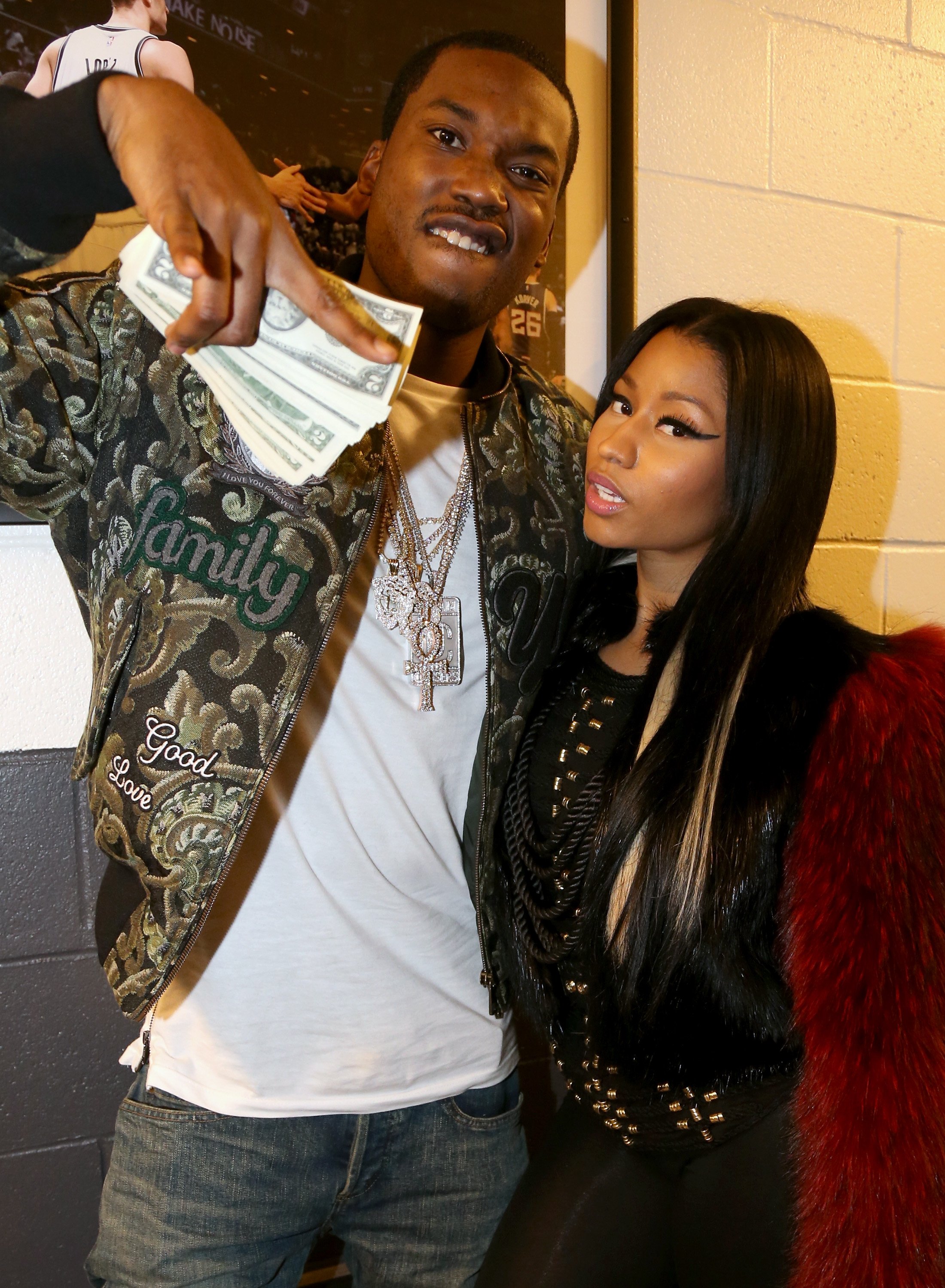 Who is Claudia Jordan?
Jordan is a former beauty queen who won Miss Rhode Island USA. She appeared several small roles in television and film before she landed a role as a model on The Price Is Right and later on Deal or No Deal.
She was cast in the second season of Celebrity Apprentice. After her appearance on the competition series, she co-hosted the Miss Universe pageant that same year. She later returned to the franchise in 2013 for Celebrity Apprentice All-Stars. After this, Jordan went on to become a well-known radio host.
She once spoke about her experiences with Donald Trump on Behind The Velvet Rope With David Yontef. She said, "He called me a few times and … he would tell me that I shouldn't waste my time with black men, dating them, which I was at the time dating an Olympic athlete, Black man, and who is the best in the world."
"And I was like, 'Wait, why would you say that to me?' And he said, 'Cause they don't have money.' And I was like, 'Hmm, okay. So just throw away the whole race because they don't have the money to you.' So I told him, I said… 'That's not a cool thing.'"
Jordan was cast as a new housewife on The Real Housewives of Atlanta. She was only on the show or one season. After her stint onThe Real Housewives of Atlanta, she starred in The Next :15, a short-lived TV One reality series. Jordan recently hosted the Love & Hip Hop reunion specials and has programming with Fox Soul, including Out Loud with Claudia Jordan.
Claudia Jordan recently said something about Nicki Minaj and Meek Mill
Jordan recently spoke about an incident she had once with Minaj and Mill when they were dating.
"I seen him [Mill] one time out in a restaurant with Nicki Minaj. This was back in the day. I had just finished Housewives," she said on Out Loud with Claudia Jordan, as reported by Madame Noire. "It was a Jamaican restaurant in The Village and him and Nicki were there. She was super friendly to me. I had just gotten off Housewives. She said hi and everything." Jordan says after this, when someone tried to take a picture of Minaj and Mill, things went left.
"He like, made a scene, and I remember feeling kinda bad for Nicki, she was like 'yo, okay', trying to control her guy like 'just chill, just chill,'" Jordan continued. "We were one table over and it was super uncomfortable. I think that Meek, maybe, has emotional reactions to things. I think he's kind of impulsive. He says things and maybe thinks about it later."
After the episode, Jordan posted on Instagram that she had been getting death threats and negative messages. It is unclear who was sending her these messages, but can presumed to be music fans.
She said, "Y'all be doing little death threats and the little…'Imma spit on you when I see you cause you talked about Meek Mill' or 'You didn't say Nicki is the greatest alive right now — of all time — or forever and a day,' and 'I thought you were trying to shade her with your compliment' — I wasn't. I don't do things subtly, I'm very in your face. You know if imma be — if I'm trying to be mean or rude or if I'm trying to raise sh*t, I make it very obvious."