'Claws': Jason Antoon Reveals When Season 4 Premieres and Why It Was Delayed
'Claws' season 4 premiere has been delayed. Dr. Ken actor Jason Antoon reveals why.
In November 2020, TNT announced that the fourth and final season of Claws would premiere on June 6, 2021. However, it didn't, leaving many fans confused. Actor Jason Antoon, who portrays Dr. Ken, revealed when viewers could expect to see season 4 and why it was delayed.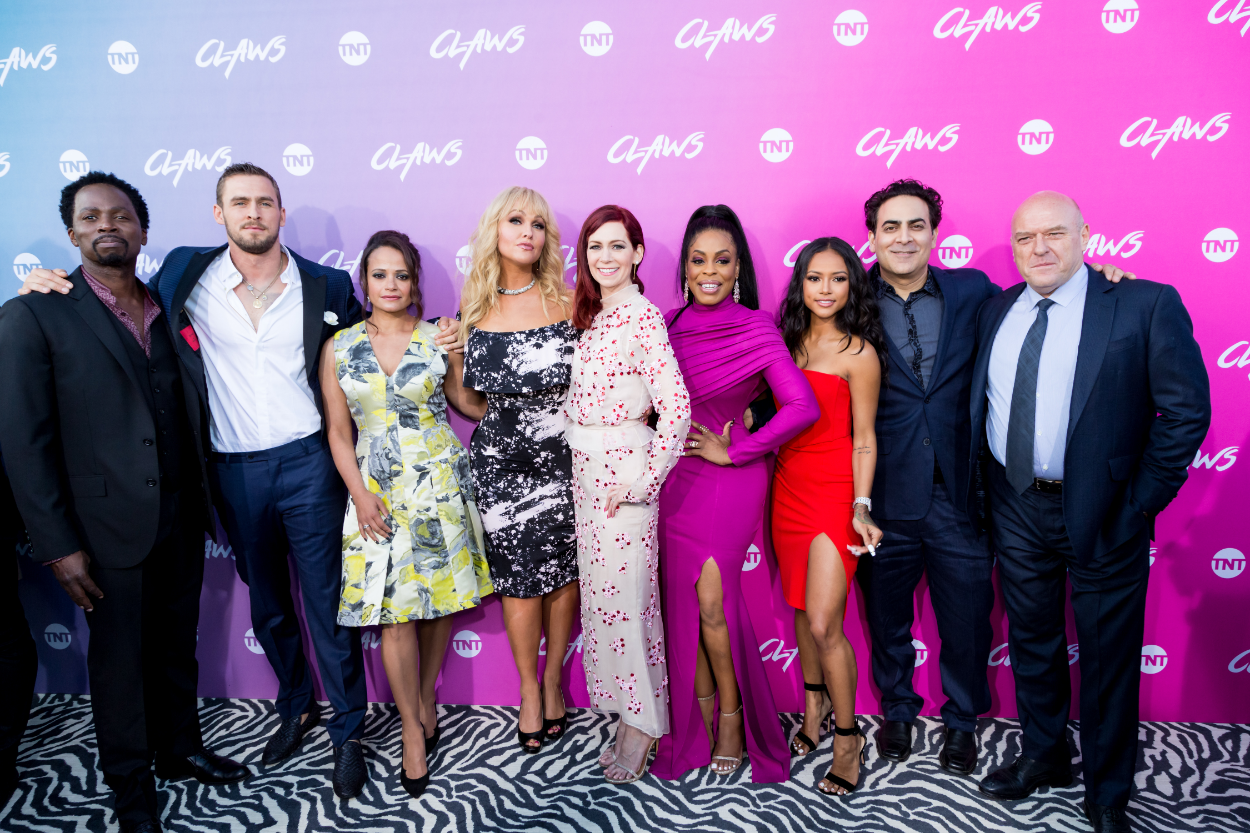 How did 'Claws' season 3 end?
After Toby attempted to shoot Desna, hitting Virginia instead, she tried to elevate their lifestyles by getting into the casino business. However, they unknowingly ended up working under the criminal group, the Triads.
After hearing about the shooting, Polly, who escaped from a voluntary hospital, joined her girls at the casino and fell for the manager, Joe. The two began fulfilling crime fantasies together, but Polly was left brokenhearted when he chose his wife over her. Therefore, she ran back to Dr. Ken, who kicked a date out of his house to comfort his ex-girlfriend.
Quiet Ann recently found love with a detective named Arlene, and the two married and decided to have a baby together.
However, the salon's security became a target after revealing to her brother, who was running for office, that the current governor took bribes from the casino.
As a result, the Professor, a Triad member, killed Arlene, deeming her a liability. Desna watched the murder, lied to Ann about it, and then asked her brother to fill in for the governor, getting him involved in the criminal activity. After discovering the lies, Ann teamed up with Joe to burn the casino down, with only the Professor inside.
Additionally, Virginia and Dean decided to take a break after he got addicted to mahjong following their choice not to keep their baby, and the Hussers went from running clinics to opening a counseling center.
'Claws' season 4 initially set to premiere in June 2021
In Oct. 2019, TNT announced it renewed the successful dark comedy for its fourth and final season.
They reportedly began filming around Mar. 2020 in New Orleans, Louisiana, but had to pause production due to the growing COVID-19 pandemic.
The crew resumed filming that summer, but positive coronavirus tests in Nov. stopped production for two weeks because of the protocols.
Even so, filming was supposed to conclude in Dec. 2020. After the set closed for the two weeks, TNT announced the fourth season would premiere on Jun. 6, 2021.
Jason Antoon reveals why season 4 was delayed
On Jun. 1, the official Instagram account for the show tweeted a minute-long clip of a scene from the previous season. Jason Antoon, who portrays Dr. Ken, commented under the post, "Final season 4 will air this fall."
A few followers wondered why the premiere was delayed for so long, and he explained, "yes, because of the Olympics and other big summer events that will be airing."
When asked if Hulu would air the new season, Antoon noted he believed it would "eventually." However, he also admitted he didn't know when viewers could expect the trailer.
According to the actor, the final season will air in fall 2021. However, the network hasn't officially announced a new premiere date or update the website.