Celebrity / Music / Net worth
Clay Aiken's Net Worth: How Much Is the Former 'American Idol' Runner-up Worth Today?
Clay Aiken's net worth today makes him among the most wealthy 'American Idol' contestants who never actually won the singing competition. Learn more here.
Clay Aiken, the former American Idol contestant, is back in the spotlight following a recent announcement that he's running for Congress in his home state of North Carolina. Aiken, who has lived a low-key life in recent years, is still widely considered to be one of the greatest performers to ever appear on American Idol. For many fans, Aiken's life of authenticity is proof that it is possible to be a star and still remain grounded. And many of those fans are curious about Clay Aiken's life these days — including what his current net worth is, years after he left the music industry. 
Clay Aiken has had a very successful career in music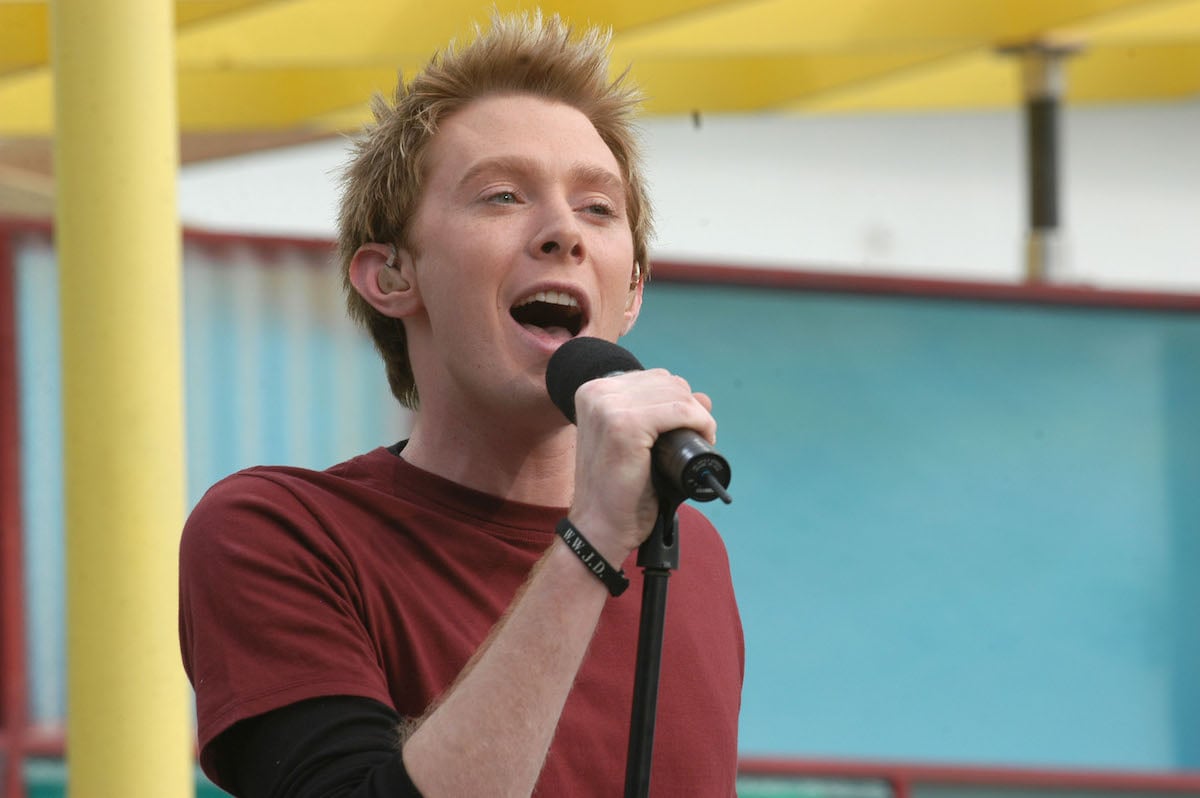 Clay Aiken was first thrust into the spotlight in 2003, when he appeared as a contestant on the second season of American Idol. Aiken made waves with his clear singing voice and genuine persona, and he quickly became a favorite with the judges as well as viewers at home. Although Aiken didn't win the competition, finishing as a runner-up behind winner Ruben Studdard, he went on to build a successful music career in the months after his stint on American Idol. 
Aiken released multiple studio albums in the early 2000s, including Measure of a Man, Tried and True, and On My Way Here. He was also a fixture on late-night talk shows and television specials, proving his versatility as both a host and a performer.
What is Clay Aiken's current net worth?
Clay Aiken worked on a variety of other projects after achieving success on American Idol. In 2004, he released his memoir, Learning to Sing, which went on to become a bestseller. He also became a Broadway star in 2008, acting as Sir Robin in the hit show Spamalot. Aiken returned to reality television in 2012, competing in the fifth season of The Celebrity Apprentice.
Although Aiken took a big step back from the entertainment business after 2012, preferring to focus his attention on cause-driven work and political activism. However, he still remains a very wealthy man thanks to his high-powered music career. Celebrity Net Worth reports Clay Aiken's current net worth as being around $4 million, making him one of the most successful American Idol contestants that never actually won on the show. 
Clay Aiken recently announced a run for Congress
Clay Aiken is in the news again after announcing, on Jan. 10, 2022, that he is running for Congress in North Carolina. Entering the race as a Democrat, Aiken is gunning for the seat that is currently held by Rep. Kathy Manning. People magazine reports that Aiken took to social media to share a clever campaign video. In the video, Aiken throws it back to his days on American Idol, joking that "these days my life looks a lot more like yours than Justin Bieber's, that I can promise you. But one thing that has never changed for me is how much I love my home state."
Aiken goes on to note, "We have gotta get better at speaking up and using our voices 'cause those folks ain't quieting down anytime soon. That's why I'm running for Congress, here in this community that raised me and where I first discovered my voice."
Aiken previously ran for political office in 2014, although he lost the race. He clearly hasn't lost his fire for activism or his passion for using his voice to speak out for issues that matter to him, such as women's rights and free health care.