Is Clayton Echard the Next Bachelor? – Here's Everything We Know
In 'The Bachelorette' Season 18, rumors suggest contestant Clayton Echard was the next Bachelor. Here's why ABC chose him to be the next Bachelor.
In The Bachelorette Season 18 Episode 6, Michelle Young went on a date with fellow contestant Clayton Echard. However, the romantic outing made Michelle realize that she's "falling" for someone else and ultimately sent Clayton home. While the entire ordeal was rather heartbreaking, subtle hints throughout the episode suggest Clayton is the next Bachelor. So, are the rumors true? Here is everything we know about Clayton being the next contender for The Bachelor.
[Spoiler Alert: This article contains spoilers from The Bachelorette Season 18 Episode 6]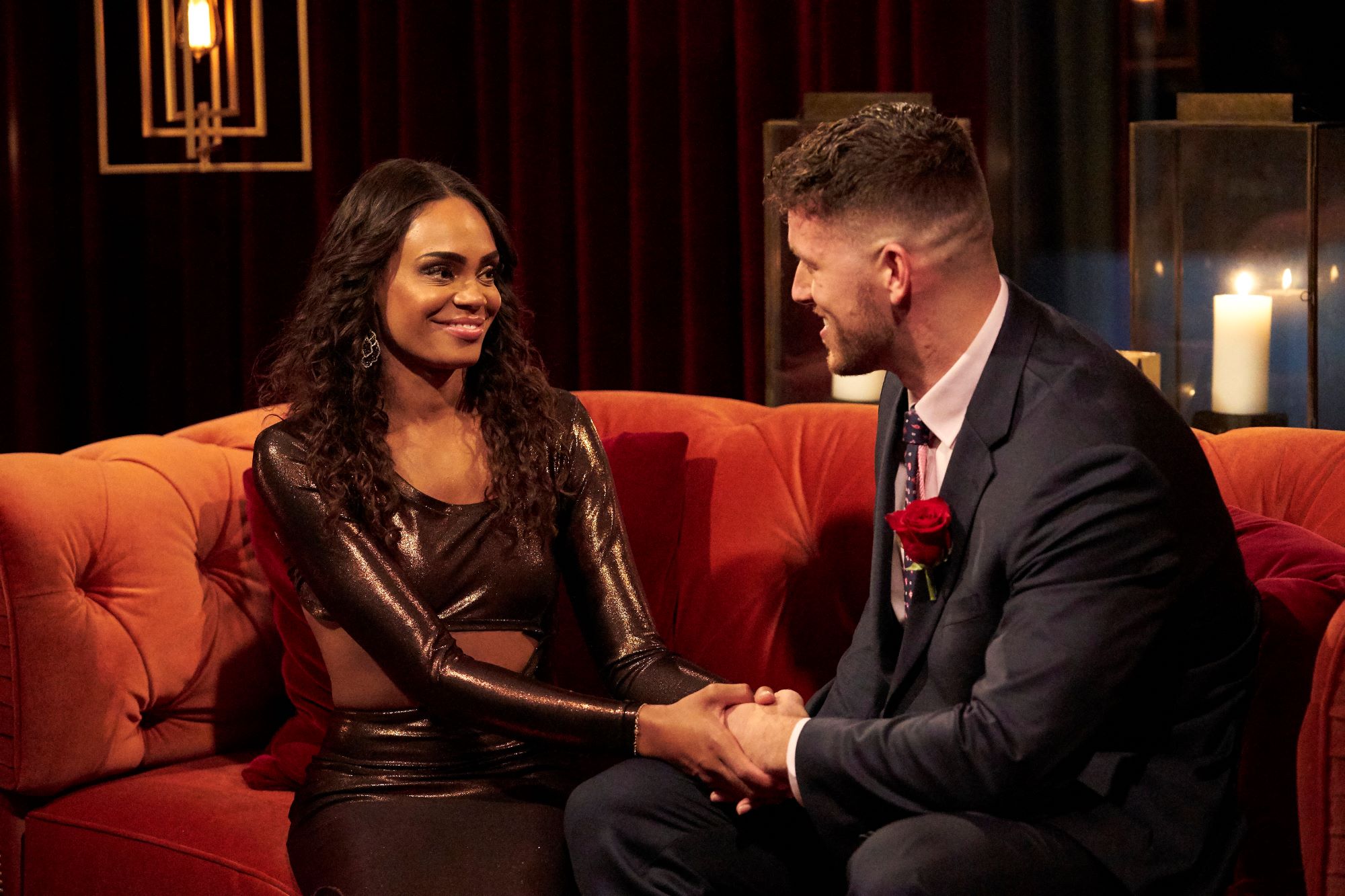 Is Clayton Echard going to be the next Bachelor?
Yes, Clayton Echard is, in fact, the next Bachelor! According to US Weekly, ABC teased the next Bachelor would come from Michelle Young's group of suitors. An unnamed source told the news outlet that Clayton would become the next Bachelor after being spotted filming season 26.
"Clayton stood out right off the bat," the source said. "Producers ended up going with him because they believed he best fit the role. They wanted to switch things up and go with someone new and someone who hasn't been in the spotlight yet."
Michelle Young's students planned a romantic evening for her and Clayton Echard
In episode 6, Michelle Young's students Luke, Kelsey, Ahmed, and Jayleen evaluated the remaining men and chose a winner for the one-on-one date with the bachelorette. "These kids have been in Miss Young's classroom," Michelle said. "Day in and day out, my students teach me so much. A child's opinion can be very, very powerful."
Clayton, who still hasn't had a one-on-one date with Michelle, was determined to win over the kids. Once Luke and Kelsey are done interviewing him, Luke tells the producers that Clayton would be the ideal choice for Michelle because of his "big muscles," which are suitable for "carrying groceries."
The bachelorette is waiting outside the hotel, unaware of the winner or what the night has in store. Clayton walks out of the hotel with a grin on his face. The kids have arranged a romantic evening for the two of them. First, their limo is filled with pizza, cookies, and candy. After devouring all the junk food, the limo driver drops them off at the Bell Museum of Natural History. They have the entire museum to themselves – and they make the most out of it. For instance, they play trivia games in the exhibit, practice "mating calls," and answer "get to know" questions about each other. The notes were attached to paper butterflies and were tapped to the ceiling – how romantic is that?!
Michelle admitted she was 'falling' for someone else and sent Clayton home
Michelle and Clayton seemingly have the perfect night. Well, or so we thought. While eating dinner, Michelle is debating whether or not to give Clayton a rose. In the end, Michelle admitted that she's "falling" for someone else – who isn't Clayton. "I care about Clayton a lot," she told the producers. "But I'm also starting to get the feeling that something's missing for me." 
At the dinner table, Michelle opened up about her feelings. "You completely checked every single box of all the qualities that I'm looking for in somebody," Michelle told Clayton. "[But] I don't feel like I'm able to get there with you in time."
Although Clayton is disappointed, he accepts Michelle's decision. "I really am thankful for this opportunity and for meeting you," he said. "I know you'll find what you're looking for, and I'm sorry I couldn't be that for you." Then, Michelle reassured Clayton, saying that he is an "amazing, wonderful person" and that he's "enough."
Bachelor Nation fans are upset that Clayton Echard is the next Bachelor
Bachelor Nation fans still have no clue why Clayton Echard was chosen to be the next Bachelor. Based on the few episodes in season 18, there's nothing significant that sticks out about Clayton. Per Us Weekly, former Bachelor Ben Higgins told the outlet that he doesn't know why ABC chose Clayton.
"We've seen rocket ship type of character development where one episode changes everything for us. One one-on-one makes us go, 'This guy is great.' And I think he has it in him," Ben mused. "I don't think he doesn't, but he hasn't had that chance to stand out yet. And so as a result, we don't have the chance to the viewer to get behind them yet."
Clayton will debut as the next Bachelor in the next season, which will premiere on Monday, Jan. 3, 2022.