'Clerks 3': Jason Mewes Reveals How Kevin Smith Talked Jeff Anderson Into Returning
Kevin Smith returned to his original indie film universe with Jay and Silent Bob Reboot. Jay (Jason Mewes) and Silent Bob (Smith) debuted in Smith's original movie Clerks and have now appeared in seven live-action films. The eighth will be Clerks 3 after all. Smith tried to make Clerks 3 once before but it ultimately collapsed when Jeff Anderson didn't want to reprise his role. He played Randall and you can't have Clerks without Randall.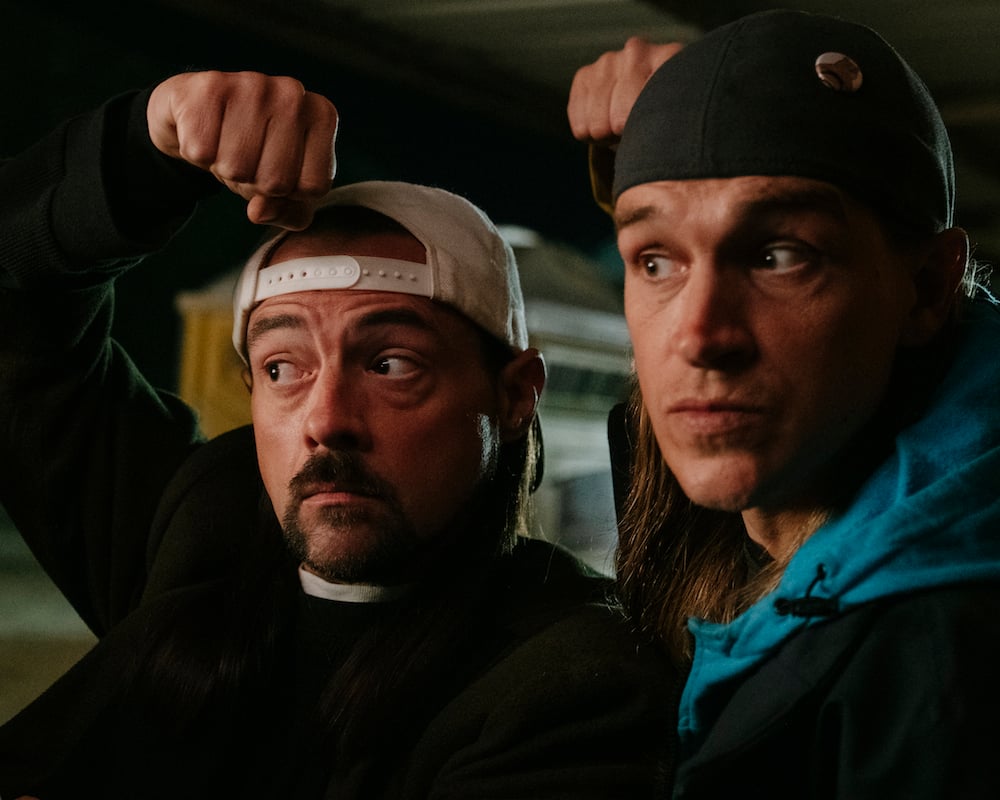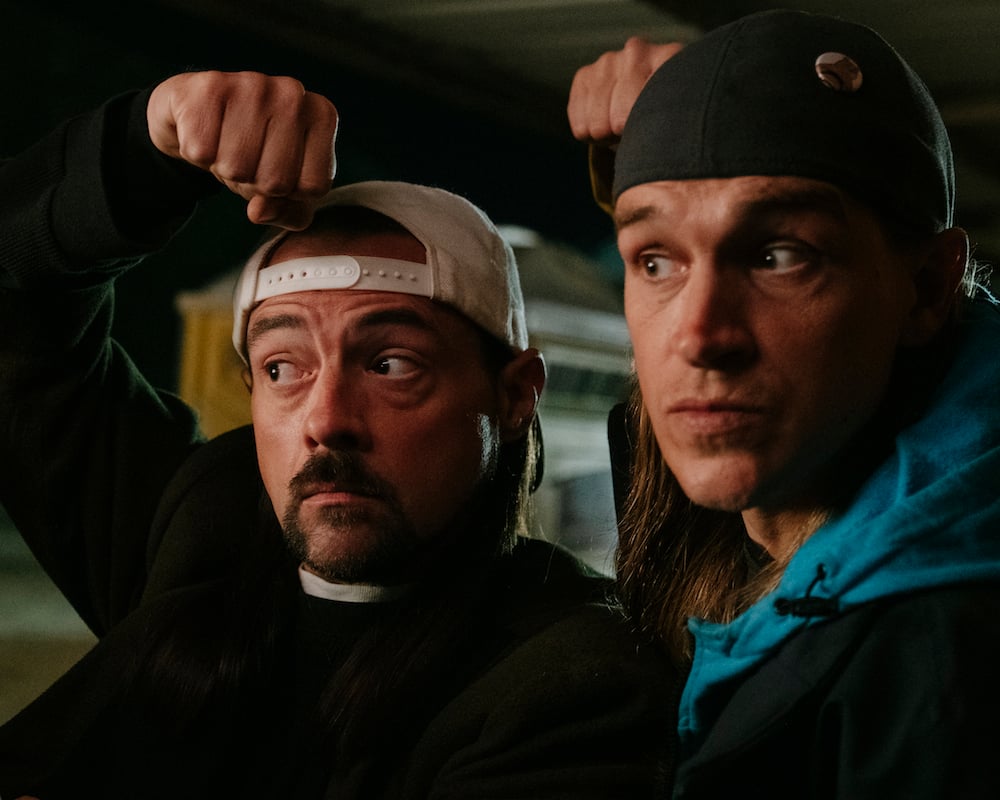 Mewes spoke with Showbiz Cheat Sheet by phone out of BlizzCon, where he is attending the World of Warcraft convention this weekend on a break from his Jay and Silent Bob Reboot roadshow tour. We'll have more on Mewes' Warcraft obsession and Jay and Silent Bob Reboot, but first he updated us on how Clerks 3 came to be.
Kevin Smith talked Jeff Anderson into 'Clerks 3' only a month ago
On Instagram, Kevin Smith shared the announcement after he did a private signing for LeeLoo Multiprops with Anderson and Mewes. Mewes provided a little more insight into the conversation that led to Anderson agreeing to do Clerks 3.
"Kevin, Jeff and I did a private signing where people sent in posters and all this stuff and we signed it," Mewes said. "After we were all done, Kevin and Jeff went outside and chatted. I wasn't there for the conversation but I guess Kevin talked to him about it and was like, 'Hey, what do you want to do? I really want to make another one.' I guess Jeff's on board so if Kevin finishes writing it and everything goes as planned, it looks like Jeff's in this time. Hopefully it'll happen."
How Jason Mewes is preparing to play Jay again in 'Clerks 3'
Having just wrapped Jay and Silent Bob reboot, Jason Mewes has to keep his hair long to play Jay again in Clerks 3.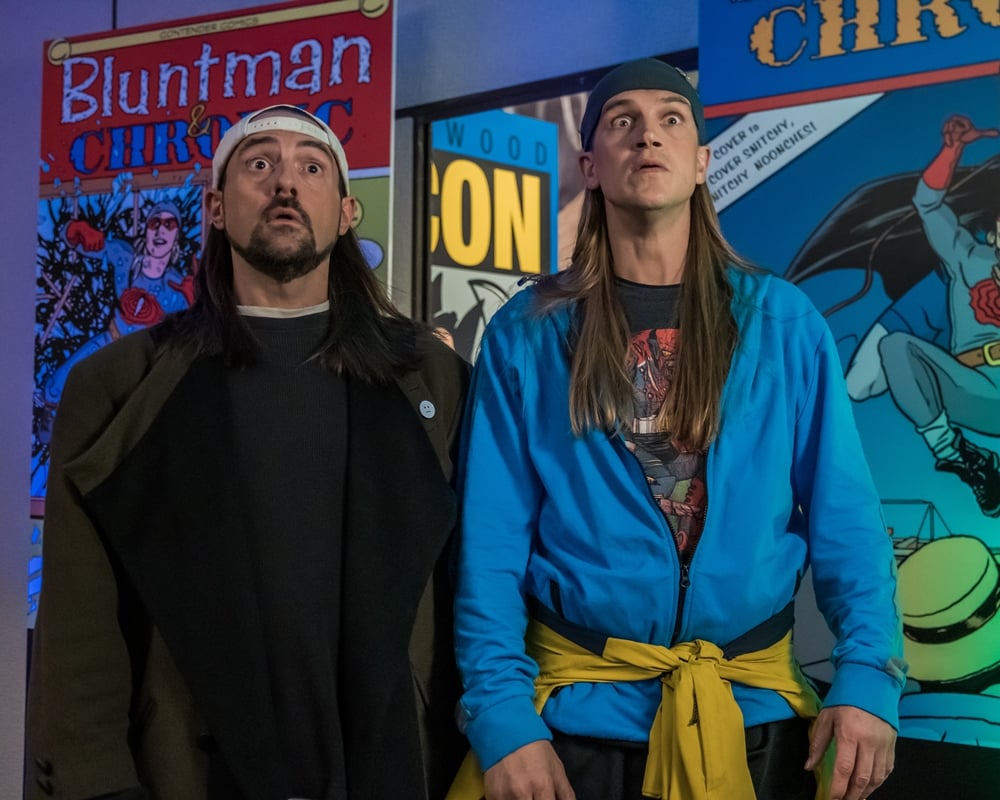 "It's in a bun right now," Mewes said. "I probably would have cut it but we shot the movie and now Kevin's talking about, it's not 100%, but he's writing Clerks 3 right now and he's hoping that we'll be doing that next. Right when I'm like, 'When the movie's done I'm going to cut my hair,' he's like, 'Wait, we might do another one.' Plus, my daughter, she's four and a half and she doesn't want me to cut my hair because she said, 'Well, Daddy, your hair's long like mine.'
Where Jay and Silent Bob are at the end of 'Reboot'
Jay and Silent Bob Reboot ends with Jay and Silent Bob once again standing outside the QuikStop convenience store as Dante (Brian O'Halloran) opens for business. Only this time, they have a new partner. Millennium Falcon (Harley Quinn Smith) has joined them. Could that be where Clerks 3 picks up?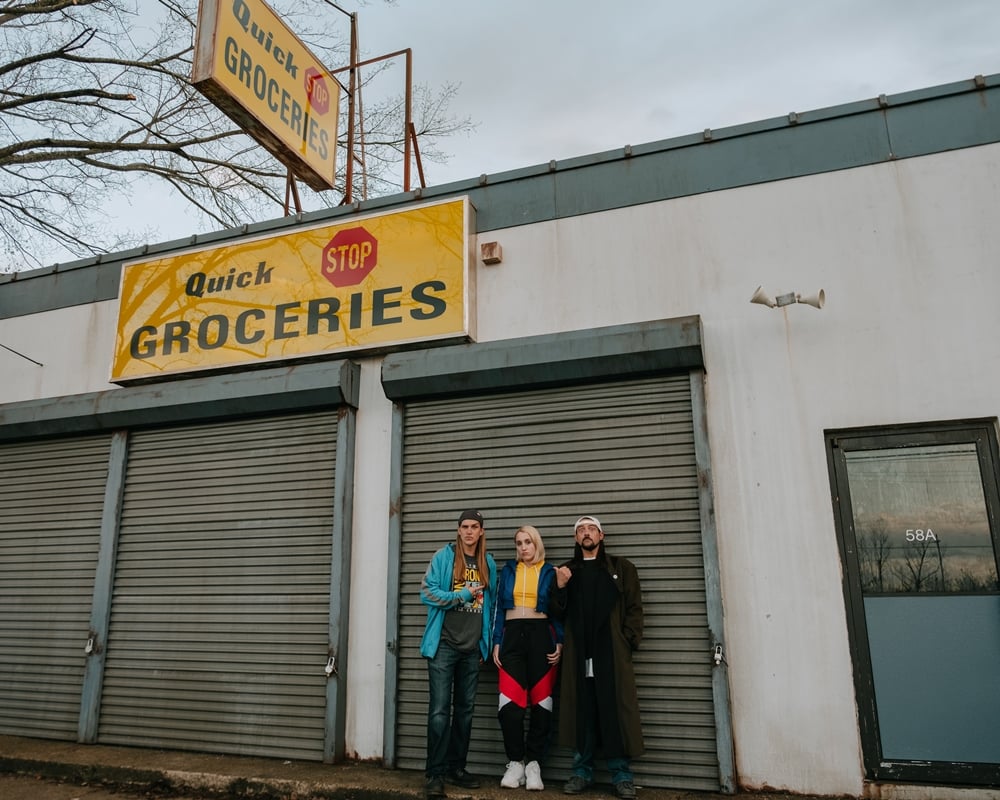 "That end scene meant a lot to me because not only as the character Jay telling Millie at the end there, he starts telling her, 'One time, me and Silent Bob fought these angels' and go through the whole spiel. It was cool because as the character explaining to Millie was cool but also as I was doing it was so awesome because it was almost like Jay Mewes was telling Kevin's daughter Harley his life story. Like hey, me and your dad shot this movie Mallrats and then we went to Pittsburgh and shot this movie Dogma. It was so cool, I stepped out of myself and was like wow, this is really amazing. I'm telling his daughter what me and her dad have been doing for the past 25 years. It was pretty surreal."

Jason Mewes, interview with Showbiz Cheat Sheet, 11/1/19