'Clickbait' Star Adrian Grenier Wants Audiences to Ask Themselves 1 Question Besides 'Whodunnit?' While Watching the Netflix Original Series
Whodunnit? 
The question looms large over Clickbait, a new original series from Netflix. But Entourage alum Adrian Grenier, who plays the man at the center of it all, wants audiences to ask themselves a different question as they watch the thriller.
'Clickbait' is about the mysterious disappearance of Adrian Grenier's Nick Brewer
After a birthday party ends awkwardly Grenier's Nick Brewer doesn't show up for work. His sister, played by Zoe Kazan, happens to see a mysterious video at work that claims the man in the video will die when it reaches 5 million views. The man in the video? Her brother.
While Nick's sister and wife (Betty Gabriel) try to track him down only to realize he's missing and the video could be very real, his character is questioned. Is he a man who abuses women like the sign in the video says? Is he a murderer like the sign in the second video claims? Or is he a father, husband, son, and brother who is innocent in all of this? 
Across eight episodes Clickbait tells the story of Nick's disappearance and the mysterious videos. Of course, there's more to Nick and his life than everyone realizes. But is he who the videos claim he is? There are twists and turns until finally answers are revealed. 
Adrien Grenier wants 'Clickbait' viewers to question their roles in the 'muddied information landscape'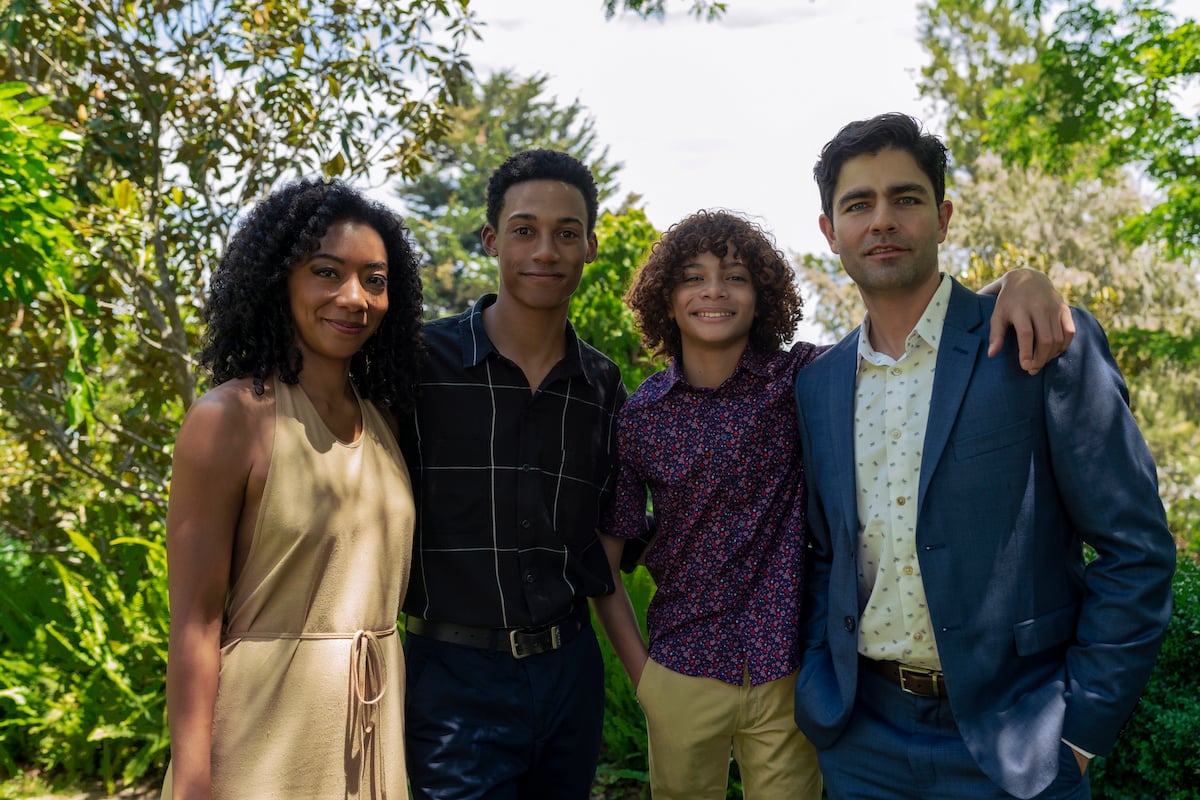 Yes, Clickbait has audiences asking "whodunnit?" but Grenier wants viewers to ask themselves another question that relates to the series' theme.
"I would say that if I were to encourage the audience to consider anything, it would be not who did it [but rather] how are we all participating in the muddied information landscape?" he told Entertainment Weekly in August 2021 ahead of Clickbait's premiere. "There's an information ecology and we're all on some level contributing to the confusion out there with misinformation, fake news, retweets without thinking things through."
Clickbait has people searching the city for Nick in what's called "geonicking." His online presence plays a huge role as do the videos and social media at large.
"It's what's keeping us from knowing [the] truth, whodunnit, what's what, because of all the conflicting information — and much of it untrue information — that's put out," Grenier later said before adding, "This is really about media literacy and hygiene, in many ways." 
'Clickbait' is currently in Netflix's Top 10
Clickbait's been getting lots of love from subscribers since hitting Netflix on Aug. 25, 2021. The limited series has maintained a spot in the streamer's Top 10 in the U.S. list. At the time of publication, it's in the No. 2 spot after the Netflix original movie He's All That. 
As to whether or not those who watch Clickbait will reflect on their own position within the "muddied information landscape" Grenier referred to, that's a more difficult question to answer than "Whodunnit?"
All 8 episodes of Clickbait are streaming on Netflix.