'Clueless': Several Famous Actors Were Up for the Role of Cher
It's hard to imagine Clueless without Alicia Silverstone as Cher. Filmmakers wanted Silverstone from the beginning, but apparently film executives weren't fully convinced about a 17-year-old Silverstone. Several other young actors, many of whom are now famous names, were considered for the iconic film.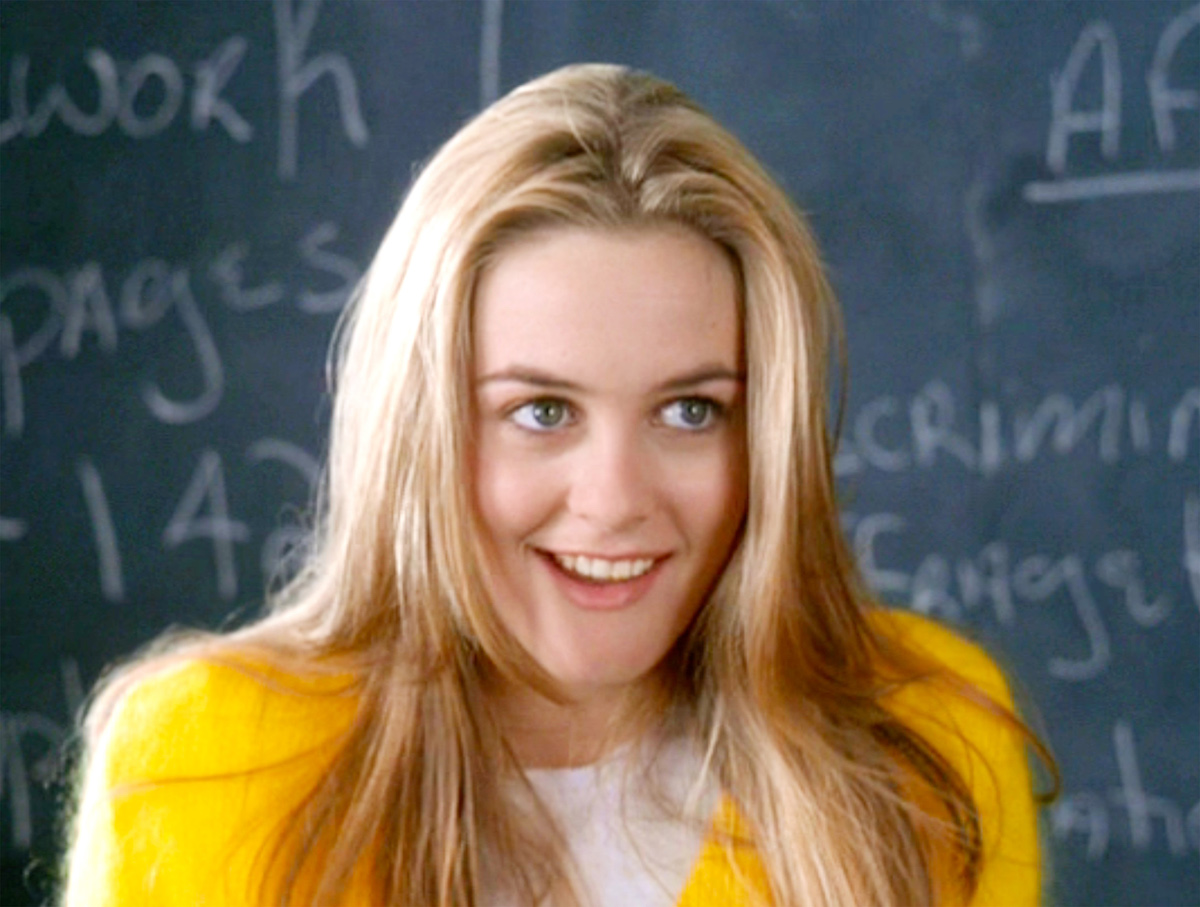 Who else was considered for Cher in 'Clueless'?
Writer-director Amy Heckerling wanted Silverstone from the beginning, but casting executives wanted to do an expansive search. At the time, there were several actors on the rise who were being vetted.
"I saw Alicia Witt," Heckerling told Vanity Fair in 2015. "… Tiffani Thiessen. The one that—she was in that show and she cut her hair and everybody was mad? Keri Russell, yes. Then they go, 'You've got to see the girl in [Flesh and Bone].' I never got to see her. I guess she was off on other things. That turned out to be Gwyneth Paltrow." 
RELATED: 'Clueless' Director, Amy Heckerling, Got the Idea for Cher's Virtual Closet From a Hollywood Producer
Future Legally Blonde star Reese Witherspoon also wanted the part. "Everyone said, 'This girl's amazing. She's going to be huge,'" Heckerling said of Witherspoon.
But Heckerling had her mind made up and championed hard for Silverspoon. A dinner date with Silverspoon would seal the deal.
Why the 'Clueless' director wanted Alicia Silverstone
Heckerling first saw Silverstone in a string of Aerosmith music videos when she was writing the script for Clueless. 
"I saw her in the first one, and videotaped it so when I handed in the script I could show them the girl that I liked," Heckerling once told The Telegraph.
Ironically, Heckerling's friend Carrie Frazier, a casting director, also was enamored by Silverstone. "[She] kept telling me I had to see this girl, she was in The Crush. Her name was Alicia Silverstone," Heckerling recalled. "And I was like, 'but I want the Aerosmith Girl!' Ultimately we were talking about the same person."
RELATED: What Is the Cast of 'Clueless' Worth Today?
Silverstone impressed Heckerling even more during a dinner meeting.
"When she was sipping her drink through a straw, instead of taking the glass and straw to her face, Alicia leaned over the table to sip the straw from the glass," associate producer Twink Caplan remembered. "And Amy thought: 'Oh my god, this is my girl.' Alicia was Cher, she is just the sweetest girl, she still is."
Alicia Silverstone related to all parts of Cher except her fashion style
While Silverstone had Cher's personality and mannerisms down pat, she admitted she did not relate to Cher as a fashionable teen.
She told The Allentown Morning Call (via E! News) during a 1995 interview: "I had to do a lot of research for this role because I hate putting nice clothes on. I like to wear black sweats and a T-shirt. I'm down-to-earth, a total tomboy."
RELATED: 'Clueless' Pushed Alicia Silverstone Away From Acting for Awhile
Silverstone shared similar sentiments during a 2019 panel at the Chicago Comic and Entertainment Expo, saying she typically wears "the same green T-shirt and jeans" all the time.
But Silverstone had to adjust, as Cher wore a whopping 64 outfits throughout the 100-minute movie.
Clueless went on to earn $56 million at the box office and became a cult classic.