Why' C'mon C'mon' Star Woody Norman Says He 'Carried' Co-Star Joaquin Phoenix Through the Whole Film
'C'mon C'mon' star Woody Norman recently said that he out-acted the 'Joker' Academy Award-winner Joaquin Phoenix in the new A24 Films flick.
Critics are praising C'mon C'mon for Joaquin Phoenix's wonderful performance. However, co-star Woody Norman is a newcomer who audiences can't stop talking about. C'mon C'mon won't be the last time that viewers see Norman after seeing this star on the rise's performance. Norman also recognizes his powerful performance. He recently said that he actually out-acted his Oscar-winning co-star in A24 Films' newest feature.
What is 'C'mon C'mon' about?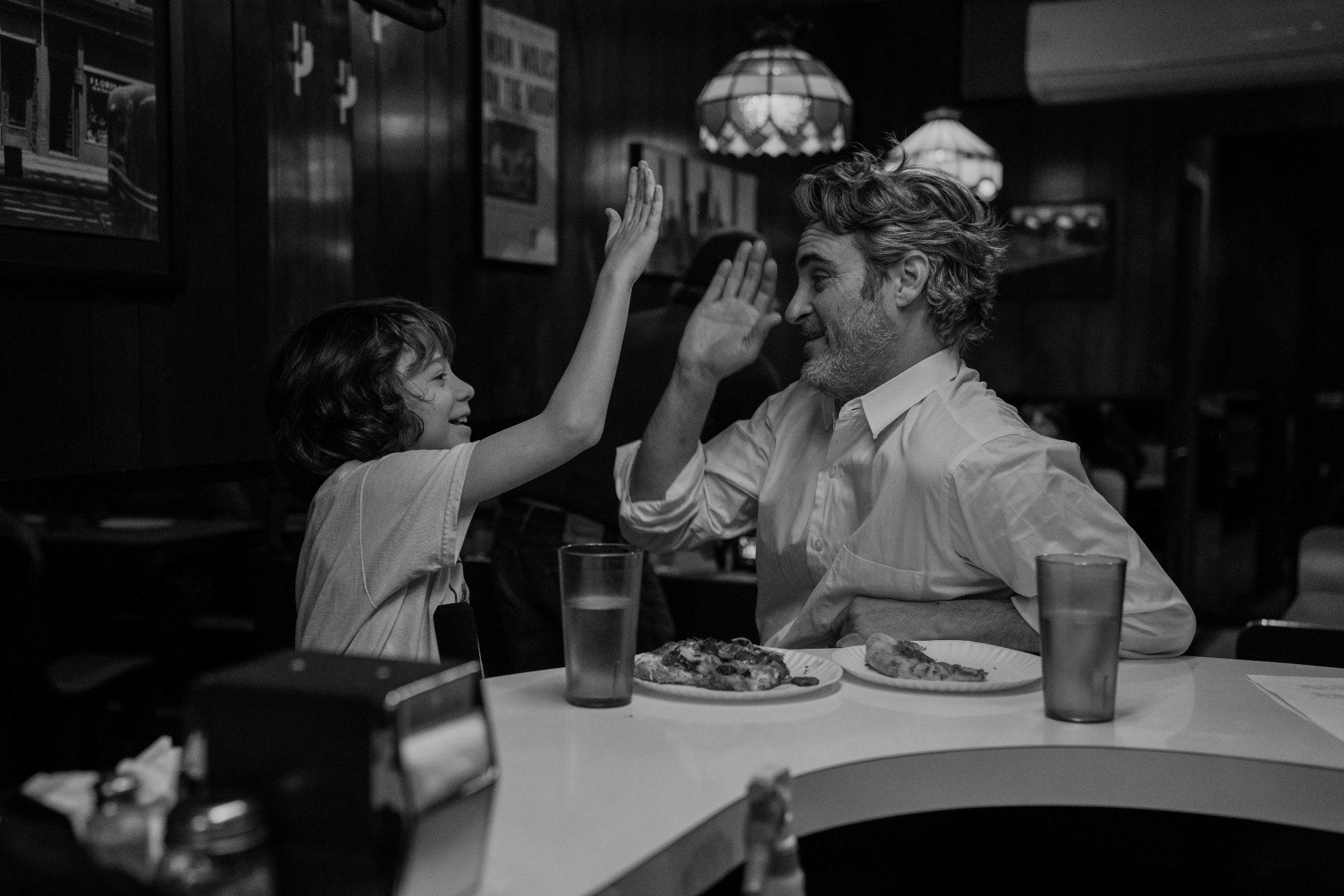 Writer/director Mike Mills' C'mon C'mon follows Johnny (Phoenix), who's a radio journalist. He's traveling around America to interview the country's youth to understand what makes them happy and how they perceive the future. His eyes are being opened to the various ways that children view America and the direction that the country is being taken in.
Johnny reconnects with his sister, Viv (Gaby Hoffmann), after a significant family ordeal. However, they reconnect when Viv needs his help with her son, Jesse (Norman). Johnny hasn't seen the young boy in years to where they're practically strangers. Nevertheless, they embark on a cross-country trip together and learn just as much about themselves as they do each other.
Woody Norman says that he carried Joaquin Phoenix in 'C'mon C'mon'
Vulture reported on Mills and Norman's C'mon C'mon panel at the Vulture Festival. The filmmaker is regularly asked about how hard it is to work with a child actor. However, Mills explained, "You have no idea how un-childlike this person [Norman] is. And how childish Joaquin [Phoenix] and Gaby [Hoffman] are!"
Norman almost hesitated in telling a behind-the-scenes story about his chemistry read with Phoenix. He said, "When we were doing the chemistry read — I don't know if I should say this — I knew the lines, he didn't."
However, Mills interjected with a reason for why Phoenix didn't know his lines as well and how the chemistry read quickly transformed into something much greater. Mills said that Phoenix didn't "even know if he's doing the movie really. Woody's got all his lines memorized, and Joaquin's kind of looking at the sides. And Joaquin just improvised the line, and Woody's like, 'Oh, I'm sorry, that's not the line.' It's like, 'Oh! God. Buckle up, be prepared.'"
Norman teased Phoenix at the end of the shoot, "I've been carrying you this whole film!" Phoenix laughed, but also recognized how good the young actor is in C'mon C'mon. Mills recalled Phoenix saying, "He comes in after a scene, and goes, 'That little f***er! He is so good. That little f***!'"
Joaquin Phoenix and Woody Norman's on-screen chemistry
Mills knew that he was working with two very talented actors. Additionally, it was clear to him that the chemistry would read very well on-screen. Critics agree that C'mon C'mon succeeds thanks to its two tremendous lead performances. They make the audience become truly invested in the character and "transcend familiar trappings" of the genre.
"But I also, as a director, I knew, This is gold," Mills said. "They [Phoenix and Norman] have secrets, they have their own world, their own communication, their own like thriving hive little thing for themselves."
C'mon C'mon is playing exclusively in theaters starting Nov. 19.