'Cobra Kai': Actor Who Died After Filming a Death Scene Gets Season 3 Nod
The Netflix series Cobra Kai gave fans of the hit Karate Kid films the closure they never got with films like The Next Karate Kid and the Jaden Smith and Jackie Chan-led remake of the original.
While Mr. Miyagi, played memorably by the late Pat Morita, is gone from the new telling, it lets Daniel, Johnny, and several other characters from the original take center stage. In one case, that of side character Tommy, it humanized a character and let actor Rob Garrison don his gi one last time. 
Who is Rob Garrison?
Garrison was never a marquee name before or after his turn on The Karate Kid. He was already an established bit actor when he got a small role in the first movie. Before that, he was mostly relegated to small roles in films like the classic horror film Prom Night and television roles in series like King of Kensington and The Littlest Hobo.
In 1984, however, he got his most significant role to date. Tommy was a flunky of Johnny, John Kreese, and the rest of the Cobra Kai dojo. However, despite having a memorable presence in the first two movies, audiences knew little about Tommy past these details.
Despite this, Garrison became synonymous with the role. He stayed in Hollywood for another decade before leaving it in 1995. 
For the rest of his life, Garrison appeared at conventions thanks to Karate Kid, and his work in other properties largely got pushed into the wayside. However, just before he died in 2019, Garrison revived the Tommy role and gave the character a fitting send-off.
Tommy comes back
Tommy has one of the most memorable lines in the original Karate Kid film. When Daniel takes the ring for the iconic final battle, Tommy is on the sideline egging on Johnny and taunting the film's protagonist.
When things are going Johnny's way, he famously utters the line, "Get him a body bag," before Daniel, now hobbled by a cheap shot, forges his comeback. 
After a brief appearance in the second film, which shows the fight's immediate aftermath, Tommy is left pleading with Kreese to let Johnny go after the sensei puts his student in a chokehold. He's stuck in the face by Kreese and never spoken of again. This remained his final scene until Cobra Kai premiered on YouTube.
There, the series showed Tommy in the late stages of terminal cancer. Johnny, still grappling with the first film's events, blames the late Mr. Miyagi for giving him brain damage in a confrontation.
Tommy passes away after a night out with his old friend, and the episode ends with him being zipped into a body bag. However, after Garrison passed away in real life, the series paid tribute to him, yet again. 
'Cobra Kai': Paying tribute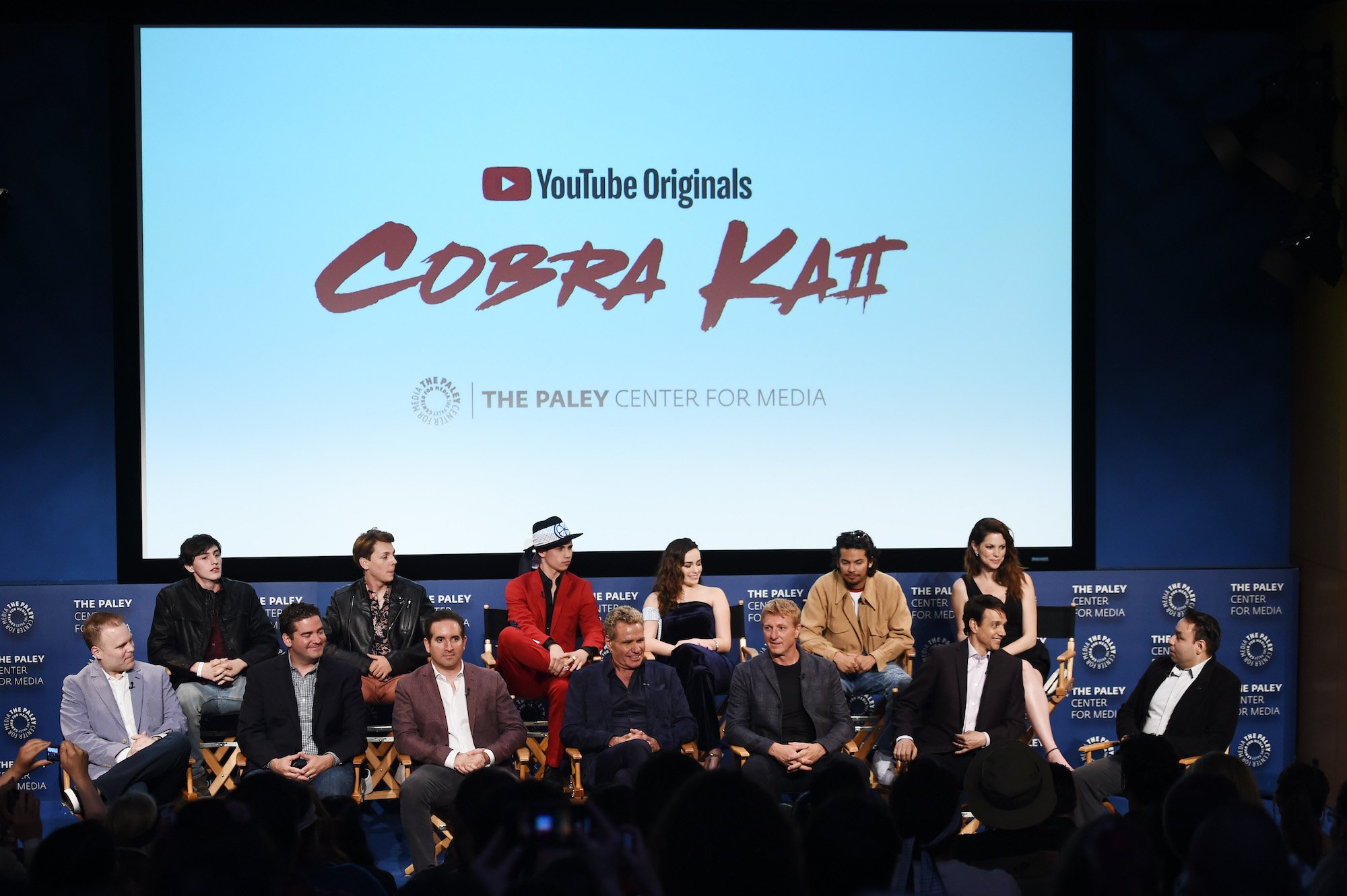 Garrison passed away in September of 2019 due to a variety of medical issues. Speaking about his friend and co-star, William Zabka, who plays Johnny in both the film series and the revival, paid tribute to his fallen friend. Writing a tribute to the late Garrison for both his on-camera work and the friendship it stoked off of it. Zabka wrote of all of this is a tribute that was shared in Entertainment Weekly:
"Yesterday, the world lost a beautiful soul and an incredibly gifted actor, and I lost on… Working with him was always natural and effortless. He elevated every scene and moment inside of them. Outside of acting, he was one of the most selfless and wonderful human beings I've ever known, and I will miss him immensely… Thank you to all of his fans for the tremendous outpouring of love & respect he's being shown. I know it means a lot to his family and friends."
When season three premiered on Netflix, the first episode since Garrison's real-life death, Zabka helped create the revival with Ralph Macchio and made sure that they upheld his memory. The first episode of the first season concluded with a side-by-side picture of Garrison in the original film and on the series with the message, "Cobra Kai never dies."
Garrison might not have ever become a superstar of the acting world, but his footprint is undeniable. While many actors struggle ever to reach any semblance of fame, Garrison has an iconic part in an equally iconic movie. This will let his legacy live on not only through Cobra Kai but through every life that Karate Kid inspired.