'Cobra Kai' Costume Designer Frank Helmer Takes 'Stalkery Pictures' to Get Teenager Clothes Right
The Netflix series Cobra Kai set The Karate Kid in modern day. While Johnny Lawrence (William Zabka) and Daniel LaRusso (Ralph Macchio) are still San Fernando Valley Karate icons, they're mentoring a whole new generation of Karate kids. The teenage characters of Cobra Kai reflect teenagers of 2018-2020 when the first three seasons of the show filmed, and it's up to costume designer Frank Helmer to make sure they look right.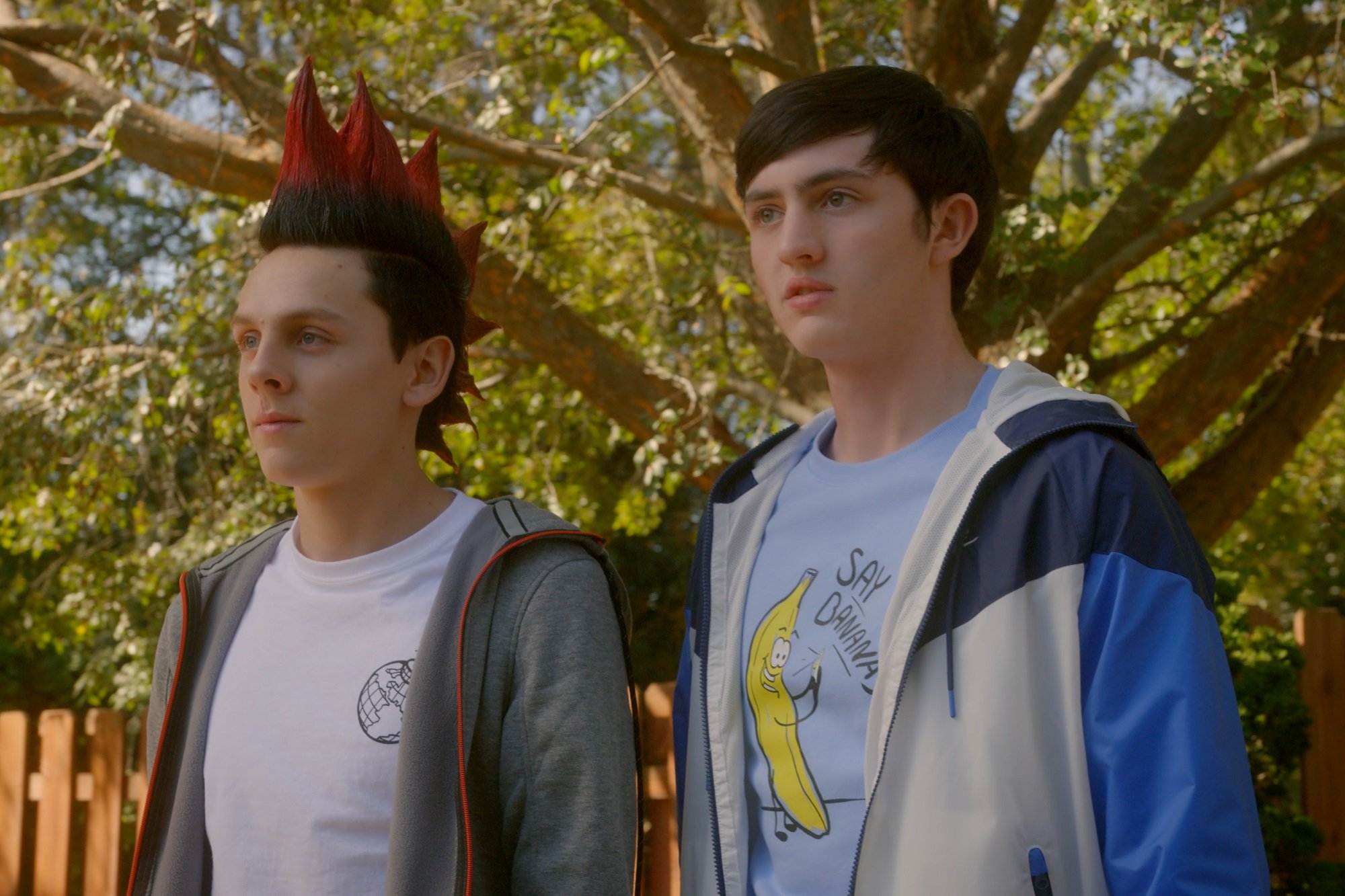 Helmer spoke with Showbiz Cheat Sheet by phone about the costumes for Cobra Kai. He shared his secret for making sure the teenage characters in Cobra Kai dress the way real teenagers do.
The cast of 'Cobra Kai' wears what Frank Helmer sees real kids wearing 
Cobra Kai films in Georgia, but it takes place in California. Helmer is local, so he's able to model California teenager styles.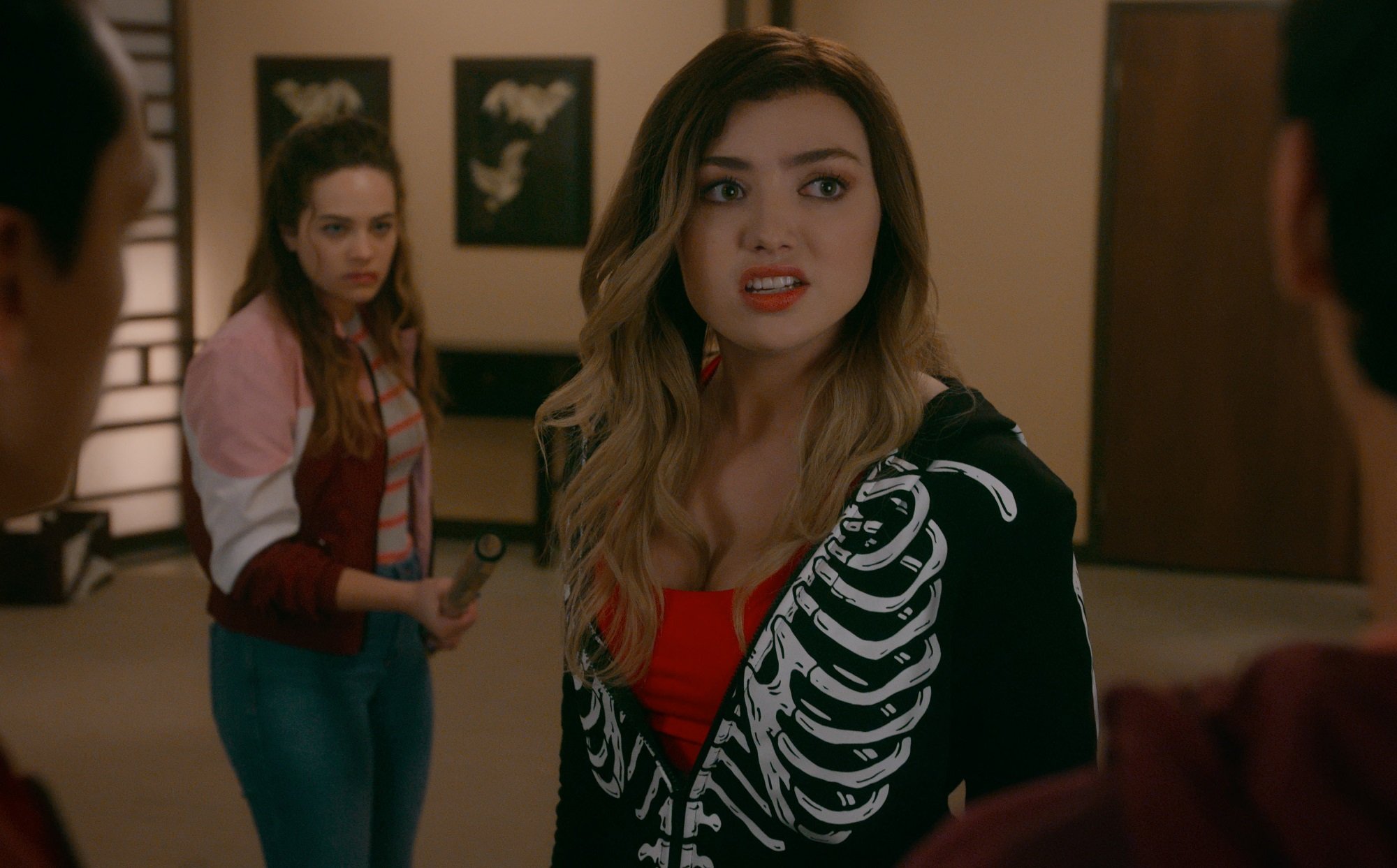 "I live in Southern California so I see those kids around everywhere," Helmer said. "I work very hard, I keep up on current trends and I watch what's happening. Literally, when I'm out in public, back before the pandemic, any time I'm out somewhere and I see some cool kids dressed up, I'm always taking little stalkery pictures of them to remember the looks and commit to memory."
'Cobra Kai' reflects brand name costumes 
Helmer added that he chooses brand names on purpose. Modern teenagers wear brand name clothes, and so should the teens of Cobra Kai.
"I want these kids to reflect and look like they're really from Southern California," Helmer said. "So when I see some cool-looking kid, I'm going to steal their look because it keeps it authentic and real. I also work really hard and choose to shop at places for my teenagers that they would shop at. So I go to places. I use brands like Santa Cruz and Vans and Southern California-based brands like that that the kids would wear. I think it gives it a sense of place and keeps it authentic."
Hawk, Samantha, and Tory show the range of teenage outfits 
Every character on the show is different, and they're also divided between Cobra Kai and Miyagi-Do dojos. Helmer ran down a few characters to pinpoint their subtle differences. First, there's Hawk (Jacob Bertrand) who changed his whole look once he joined Cobra Kai.
"I did a little bit of Tony Hawk, a little bit of skater vibes there," Helmer said. "A lot of that PacSun valley surfer kid, all these Southern California lifestyle are mixed in there but I kept his palette really restricted to the red, black, and gold of the Cobra Kai. I wanted their clothing, and I do this with all the characters, their clothing reflects both where they are emotionally and which dojo they're affiliated with."
That aesthetic put Samantha LaRusso (Mary Mouser) smack dab in the middle.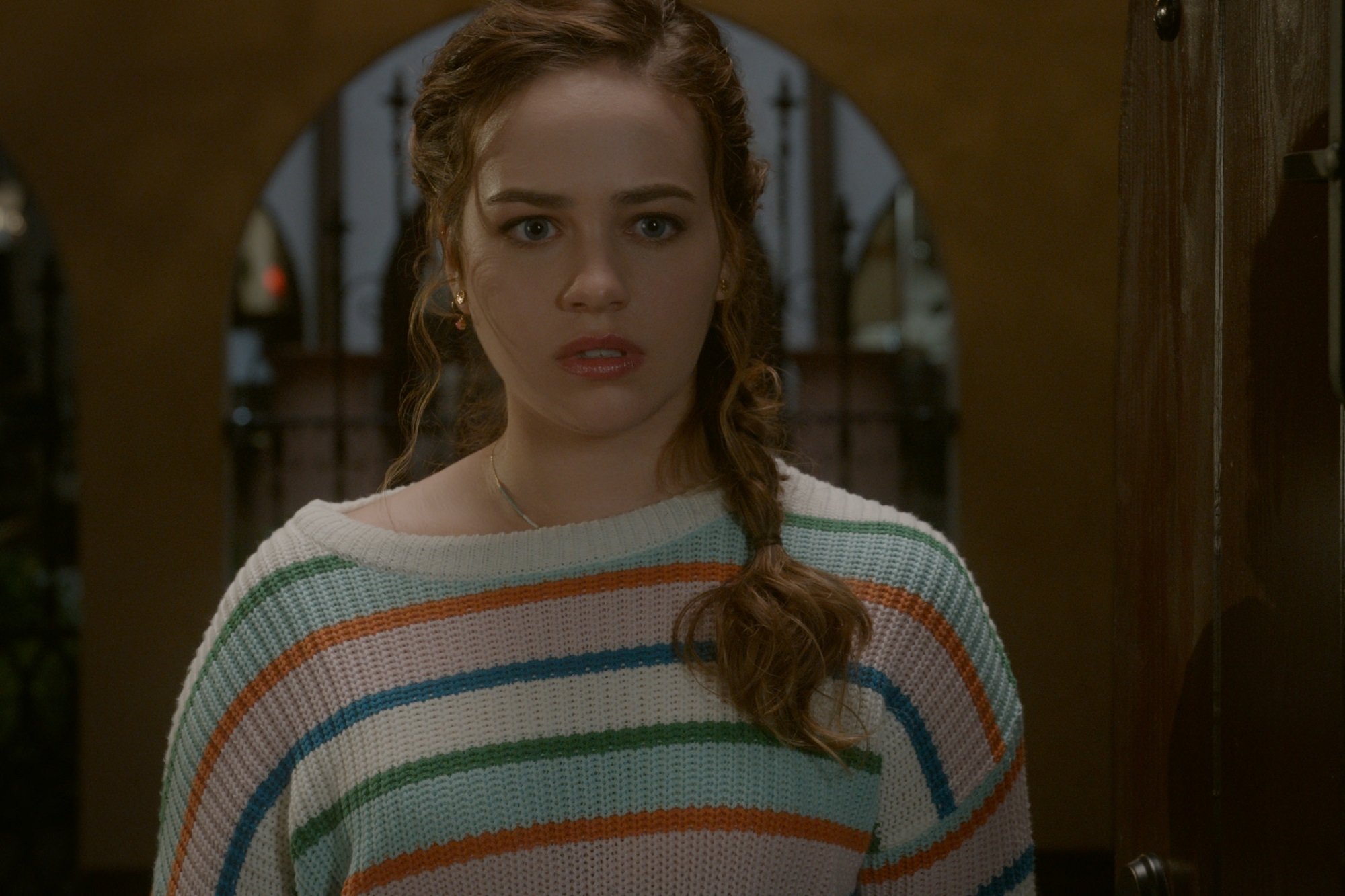 "Because she's kind of torn between Eagle Fang, Cobra Kai, Miyagi-Do so she's kind of blended in between all of those," Helmer said. "That's a really fun look that I do with clothing with her as well."
Tory (Peyton List) joined Cobra Kai in season 2. You may call her a tomboy, but Helmer has a simpler description.
"My thought with her is she's a strong, powerful woman and she can just be who she is," Helmer said. "To her, that tends to be comfortable. That tends to be easygoing. She likes that skater look. She likes the flats."