'Cobra Kai' Creators Explain Why 'Karate Kid Part III' Keeps Giving Them Story Ideas for Season 4
The Karate Kid Part III didn't exactly kill the Karate Kid franchise. Even before Cobra Kai brought it back, they still made The Next Karate Kid in 1994, but the 1989 sequel was lower grossing than the first two phenomena, and even the filmmakers admit they didn't really want to make it. So it may be surprising that the third film keeps coming up on Cobra Kai.
[Spoiler alert: This article contains spoilers for the Karate Kid movies and Cobra Kai.]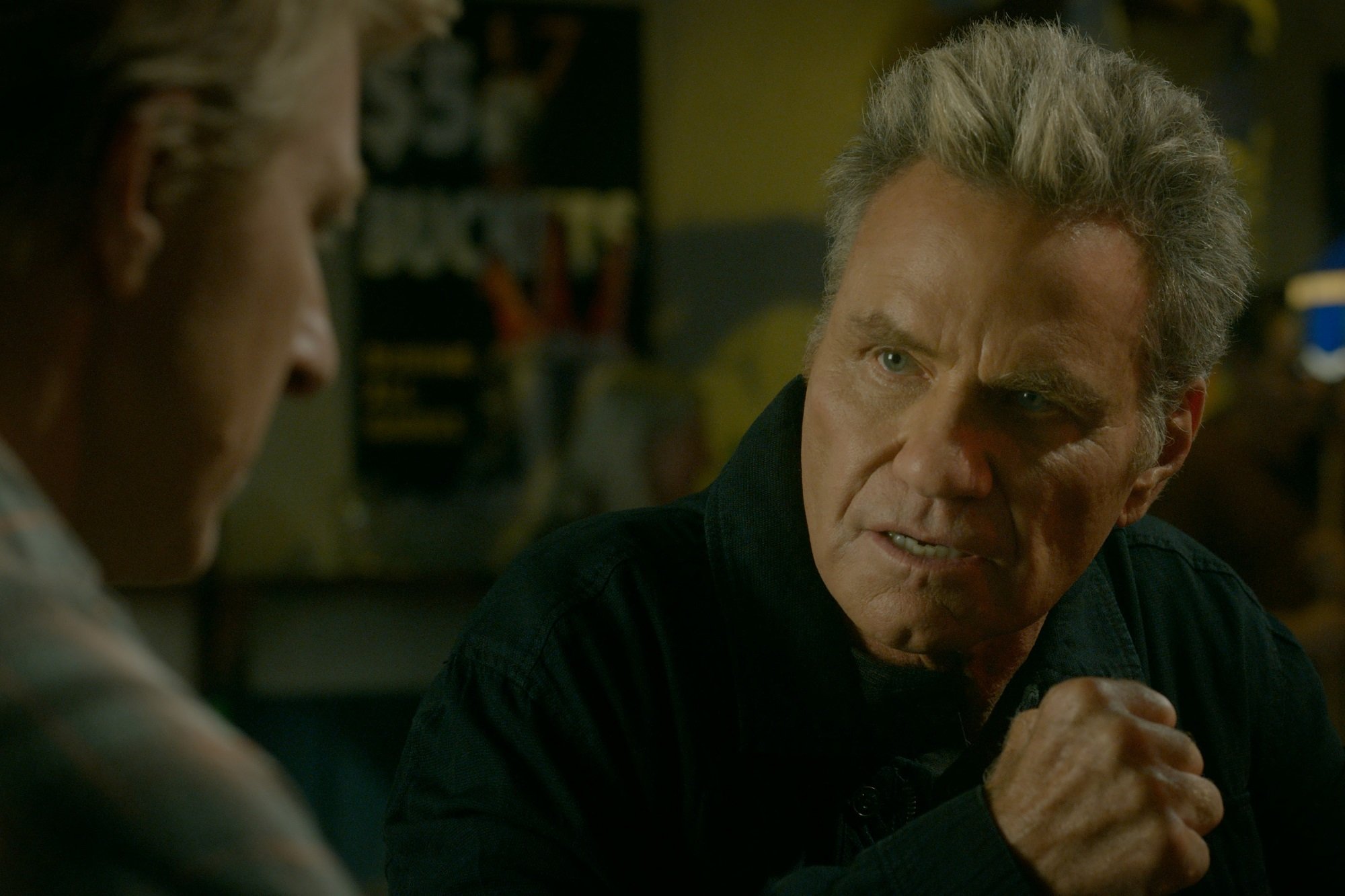 Cobra Kai creators Jon Hurwitz, Josh Heald and Hayden Schlossberg spoke with Showbiz Cheat Sheet by Zoom on June 14. They explained why Karate Kid Part III still inspires them, and will continue to in Season 4.
The creators of 'Cobra Kai' didn't know 'Karate Kid III' was considered less than
When they grew up, Heald, Hurwitz and Schlossberg learned how movies work. They now understand why Ralph Macchio, Pat Morita and Martin Kove, let alone screenwriter Robert Mark Kamen and director John G. Avildsen weren't thrilled to be making another one.
"I think for all of them, it was a sequel movie that they made at this time in their lives where they had a lot going on," Schlossberg said.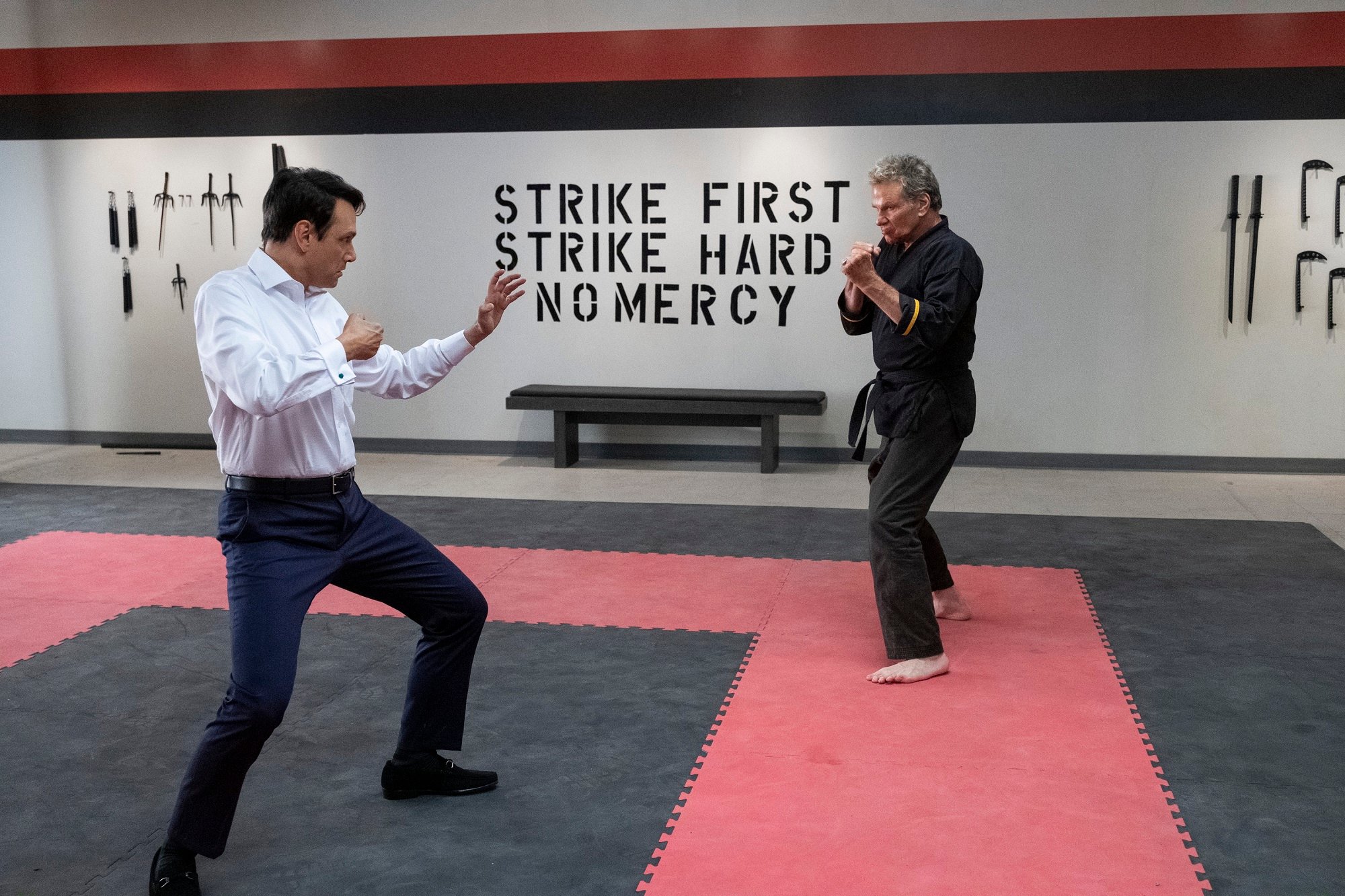 RELATED: 'Cobra Kai' Star Martin Kove Originally Had an Even Bigger Role in 'Karate Kid III' — Why Terry Silver Took Over
The boys were just waiting for the next installment. By the time they created Cobra Kai, it was a valid part of the saga.
"For us, we were just kids at home watching part three and taking it all very seriously because we weren't old enough yet to say, 'Oh, is this a little far fetched?'" Schlossberg said. "Our first impression of the movie I think is legitimate. We felt like this is a continuation of these characters."
How 'The Karate Kid Part III' has inspired 'Cobra Kai'
The Karate Kid Part III introduced the character of Terry Silver (Thomas Ian Griffith). Silver was an old Vietnam War buddy of John Kreese (Kove) who helped him plot revenge on Daniel (Macchio).
Johnny Lawrence (William Zabka) first hears Silver's name in Cobra Kai Season 1 when he learns Silver's actions got the dojo barred from the All-Valley Karate Tournament. Daniel told his Miyagi-Do students about his time training with Silver in season 2 and a young Silver appeared in flashback in season 3. Griffith will return in the present day in season 4.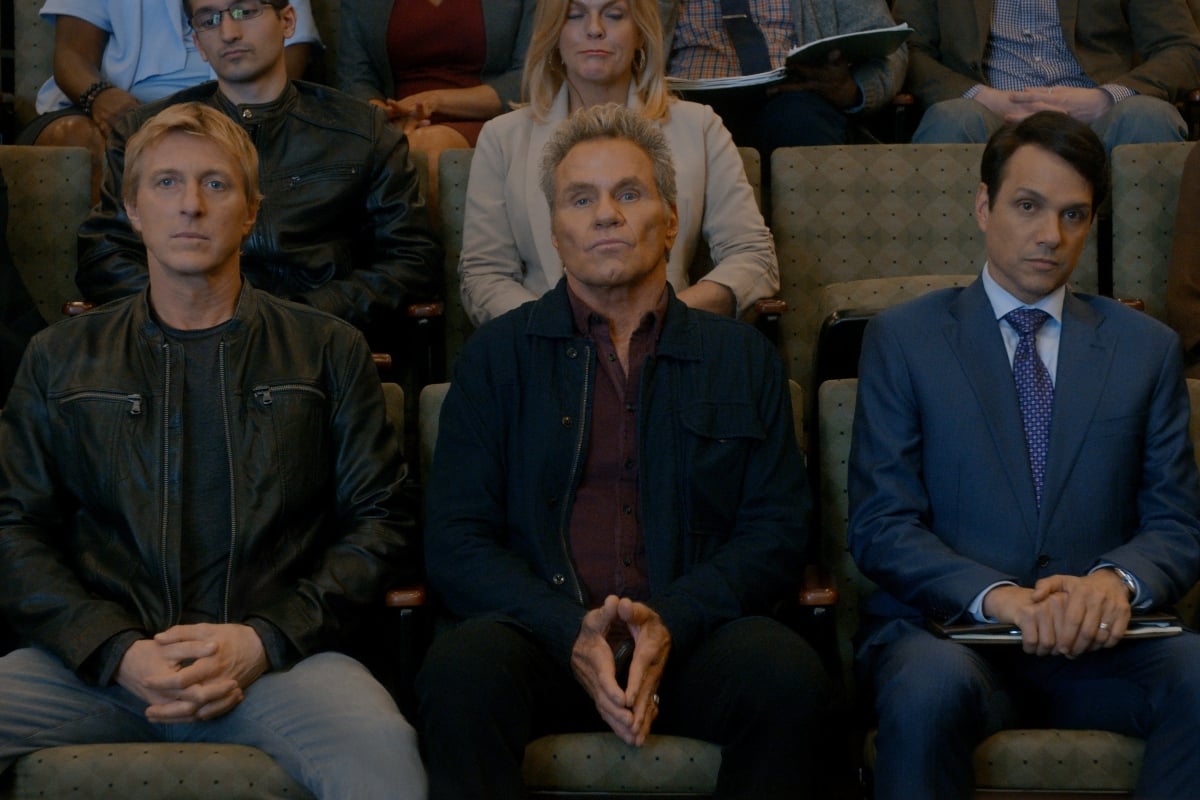 RELATED: 'Cobra Kai' Stars Ralph Macchio and William Zabka Address New 'Challenge' of Season 4 Team Up
"To John Avildsen's credit and [composer] Bill Conti and Thomas Ian Griffith, there's a lot in the movie that is really fun and gets your blood pumping," Schlossberg said. "I think there's definitely scenes that are fun to rewatch. So it's not one of these oh my God, let's just forget about that and put that away. There's stuff there that we love and it's exciting to delve back into that."
But how do they feel about 'The Next Karate Kid'?
Macchio was not in The Next Karate Kid but Morita returned. Miyagi trained a teenage girl, Julie Pierce (Hilary Swank). There hasn't been any mention of Pierce yet in Cobra Kai, but the creators acknowledge it as much as Part III.
"You'd have to talk to Ralph about it but he's aware that we talk about The Next Karate Kid as something that's canon," Hurwitz said. "There's potential for characters to come back from that world so he knows that it's canon in our universe. I think for him at that point, Karate Kid was part of the past for him. I don't even know if he ended up seeing that movie or not. He'd have to tell you that. I think he's more comfortable with that movie perhaps than he was with his own experience making the third movie at a time when he was not eager to and with some of what was going on with the story again."