'Cobra Kai': How to Rent Daniel LaRusso's Mansion on Airbnb
The house that plays Daniel LaRusso's home on 'Cobra Kai' is going on airbnb. The Marietta, Georgia home recently sold for $2.4 million and the new owners announced plans to offer it for rent. Here's where to find it and what you'll get when you stay there.
Cobra Kai brought back all the Karate Kid energy. Now, fans are also going to be able to stay in Daniel LaRusso (Ralph Macchio)'s home. The house where Cobra Kai filmed recently sold, and the new owners plan to list it on airbnb. Here's all the info about where to find the house and what you'll get if you stay there.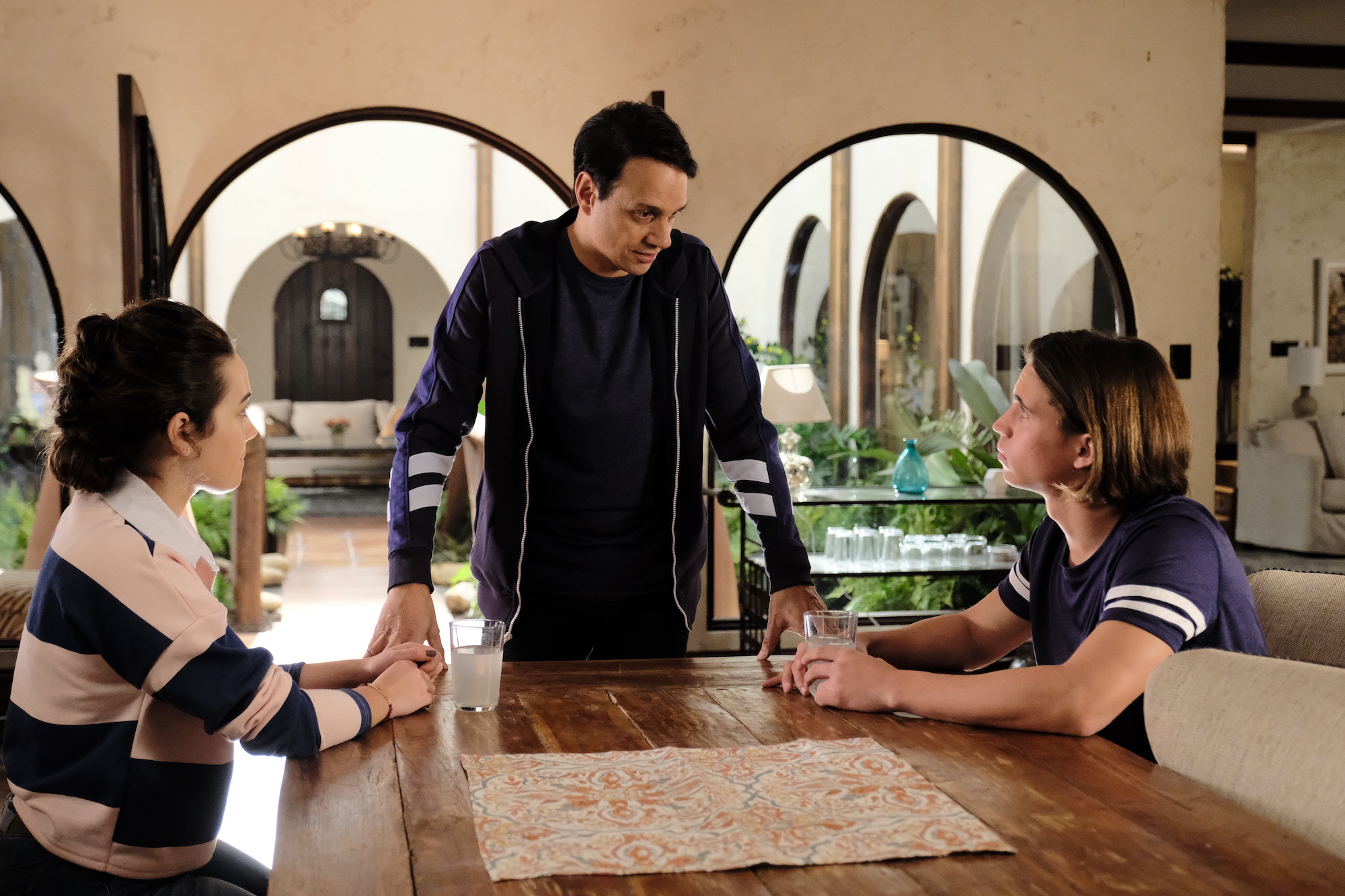 Where exactly is the 'Cobra Kai' house?
After the Karate Kid movies, Daniel stayed in the San Fernando Valley of California. He married Amanda (Courtney Henggeler) and then they had two kids, Samantha (Mary Mouser) and Anthony (Griffin Santopietro). However, Cobra Kai does not film in California. They film the show in Atlanta, Georgia. 
Filming of scenes at the LaRusso home took place at a house in nearby Marietta. When the new owners list the house on airbnb, you'll want to look in Marietta. The specific address is 130 Woodlawn Dr. NE. Realtor Chad Carrodus described the house, called Villa Flora, in an Instagram post. 
"Known by millions as the LaRusso Mansion from Netflix's smash hit, Cobra Kai, Villa Flora offers an unparalleled lifestyle right in the heart of East Cobb," Carrodus wrote. "Rich with history and architectural significance, the sprawling estate is set on a serene lot providing the utmost privacy. Villa Flora is the creation of an award-winning architect and an international chef, built to serve as their personal home. The stunning Tuscan design was inspired by the couple's time living on the Amalfi Coast – a lifestyle which they sought to recreate for their personal home."
Daniel LaRusso did well before 'Cobra Kai'
Daniel and Amanda opened LaRusso Auto Group, which it seems earned them a comfortable living. The house that played the LaRusso home sold for $2.4 million according to the Atlanta Journal-Constitution, New York Post and Us Weekly. Before the latest sellers, Carrodus mentioned previous owners included Arnold Palmer and two former U.S. Presidents, plus Daniel LaRusso, of course. 
"I've been pleasantly surprised by the number of happy tears it's triggered for people," Carrodus told The Post. "It's quite special to see. It will be very fun to watch these plans come to life. The Karate Kid/Cobra Kai franchise is multigenerational and has such a passionate fanbase. People come from across the world to see the LaRusso Mansion." 
Amenities of the LaRusso Mansion
The new owners have not yet listed Villa Flora. When they do, here's what you'll get. 9214 square feet on 1.1 acres includes six bedrooms and six ½ baths. There are Cobra Kai scenes around the outdoor pool. There's also gardens with fruit trees and azaleas, a koi pond, and a two-story glass atrium.
The Post describes Villa Flora as Mediterranean-style with a terra-cotta roof and cathedral ceilings in the interior. Appliances include a Wolf stove, range, 48 inch fridge, two Bosch dishwashers, and wood fire pizza oven, while the rest of the house includes a wet bar, three fireplaces (one outdoor), brick shower, greenhouse and self-described "man cave"
The Journal-Constitution also reports Netflix has contacted the new owners to film season 5 of Cobra Kai there. In conclusion, here's a bit more from Carrodus.
Despite wanting nothing less than the best, Villa Flora was designed and constructed as a labor of love. During the restoration, every detail was considered – from the Lodowici Terra Cota roof to the Pella doors and windows, no expense was spared. As well as maintaining a steadfast commitment to the use of only the best materials, Villa Flora was also built to be environmentally responsible. Villa Flora has unique indoor outdoor living, lush gardens, and stunning architectural details. The perfect home to entertain, even for the most discerning of hosts. In fact, entertaining is a significant element to the property's unique history. If these walls could talk, they'd speak of countless parties lined with notable guests throughout history.

Chad Carrodus, Instagram post 4/2021
Sources: Atlanta Journal-Constitution, New York Post, Us Weekly