'Cobra Kai': Does William Zabka Drink Beer and Eat Bologna Like Johnny Lawrence?
In Cobra Kai, fans of the classic Karate Kid films get to see what happens when the original heroes and villains become grown-up adults.
In Cobra Kai, fans of the classic Karate Kid films get to see what happens when the original franchise's heroes and villains become grown-up adults.
While the TV show gives the further adventures of Ralph Macchio's Daniel LaRusso, it also fleshes out William Zabka's Johnny Lawrence. However, while Zabka plays Lawrence as a burnout, it doesn't mean the actor is living his art. 
What is Cobra Kai?
The Karate Kid was one of the biggest hits of the 1980s. Directed by Rocky's John G. Avildsen, the franchise made stars of Macchio, the late Pat Morita, and several cast members. While it was a show about karate and its impact on LaRusso's life, it was also a show about growing up, making sacrifices, and standing up for oneself. 
While the series eventually plummeted into schlock, the original, in particular, still holds a special place in everyone's heart. With Cobra Kai, which premiered on YouTube Red but now airs on Netflix, fans got to see what LaRusso, Lawrence, and some other characters are up to. The show was a massive hit, and after finding a bigger platform at Netflix, it has a bigger audience than ever. 
Audiences always viewed LaRusso through a forgiving lens. He was a bullied kid just trying to make his way in a new city. However, Lawrence never got this forgiving arc. While the series is about both of them, much of its plot revolves around Lawrence's attempts to tackle his past demons and come out as a better person.
Portrayed at rock bottom, however, Zabka doesn't have to copy the character he's best known for to put on a believable performance.
Rock Bottom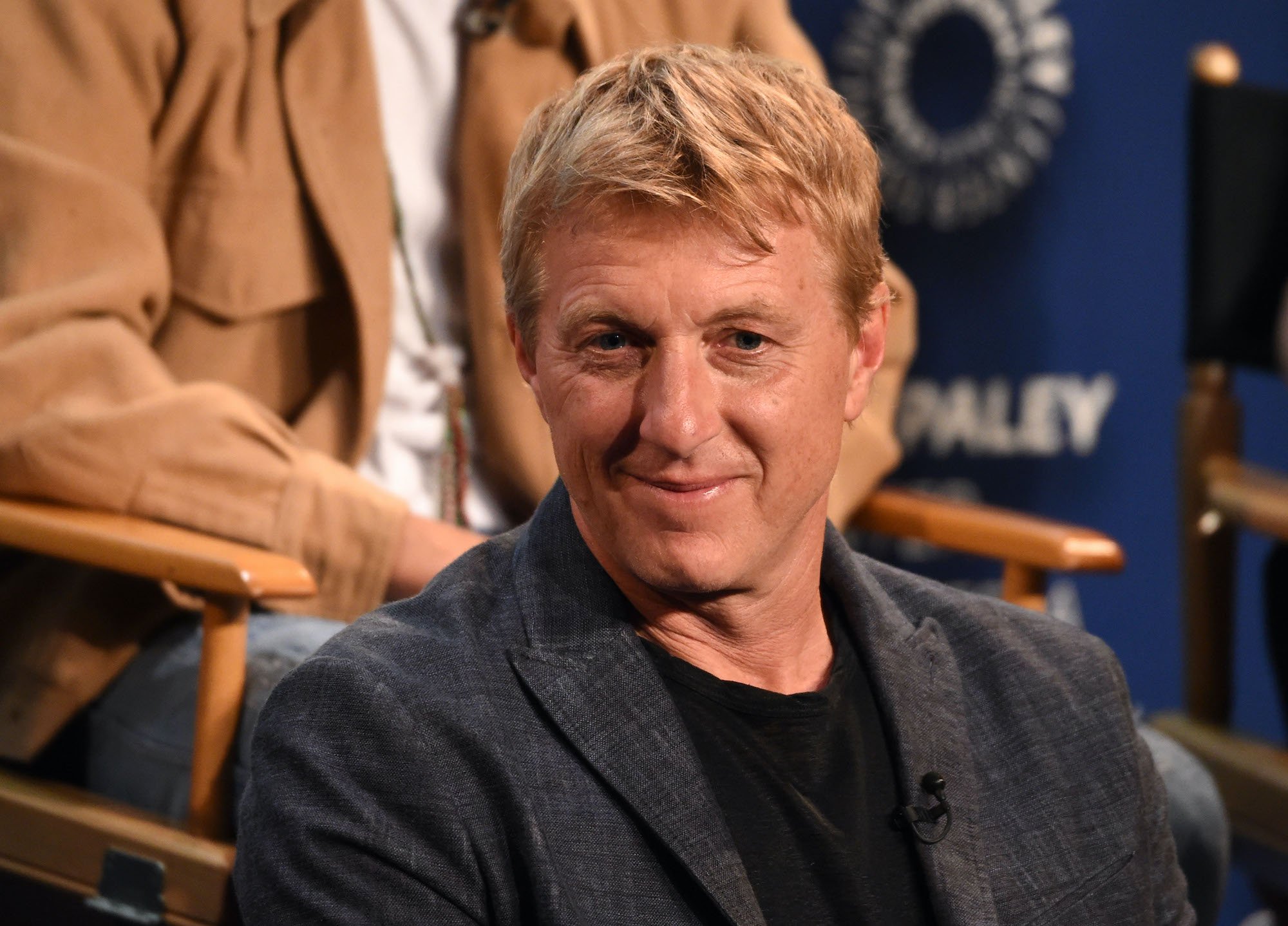 Johnny Lawrence has been at the edge of self-destruction since the first film nearly 40 years ago. However, while this destruction can be explained by his abusive sensei and the toxic behavior that came from his environment, in Cobra Kai, we learn that these have long-term effects, as well. Lawrence isn't a child anymore, but we see that long-gone childhood trauma led to adult self-destruction at the beginning of the revival. 
While Johnny's life is in shambles for many severe reasons beyond his diet and exercise, his nutritional choices help show where the character is. He swigs bad beer and has a diet that consists heavily of bologna. However, as one might expect seeing Zabka's physique, this doesn't mean that the actor is letting his character dictate his true-life nutritional choices. 
Does art imitate life?
Zabka spoke about his training for the original film and how he prepared to return to the iconic role not as a young man but as one in his fifties. However, while Lawrence is a burnout with many unhealthy habits, Zabka is a well-put-together man trained by karate legend Master Johnson. He spoke about his mentor's impact with Men's Health. 
 "He's a legend in martial arts. He built me up from nothing. I didn't know anything about it when I first started. I was a wrestler in high school and very limber/ and athletic. The discipline that he gave physically, mentally, and technically was incredible.
However, when preparing to come back to the role in the series that he helped create, Zabka acknowledged that he was no longer a young man. 
"Coming back to Cobra Kai had me jump back in real hard, so I could be camera-ready," he told Men's health. "Karate is like riding a bike—you jump back into it, although your joints can be a little bit different as your muscles can get sore."
However, as he got used to the role, he found himself in better shape than he had been in years. 
"By the end of the first season, I was as low as 176 pounds, eating around 1700 calories each day," he told the magazine. "But that was a little too light for me, so I balanced it back out at my current weight at 185, which is around where I belong. My calories are a lot higher now, and I do strength and conditioning three times a week. Clearly, being healthy and at the right weight makes you feel good with lots of energy."
It's easy to take advantage of the lengths that actors go to create art. However, this doesn't mean that they have to do so dangerously. Zabka might play a man who runs off of bologna and beer, but he's eating healthy and staying active off the screen. This helps him get into character and play the role he envisioned when he and Macchio first thought up the series.