'Cobra Kai' Fans Speculate About Actor's Dramatic Weight Loss
Cobra Kai is back for Season 3 on Netflix. Star Ralph Macchio's Daniel returns to Japan and meets with his old rival Chozen. Johnny and Daniel's ex-girlfriend Ali comes back for a Christmastime visit. And Anthony LaRusso reappears after a Season 2 absence. But Cobra Kai fans were shocked to see the boy's new look.
Anthony, played by young actor Griffin Santopietro, became well known for his sedentary life of video games and waffles. He also shunned his father's attempts to teach him karate. So what led to his drastic weight loss?
'Cobra Kai' doesn't hold back the punches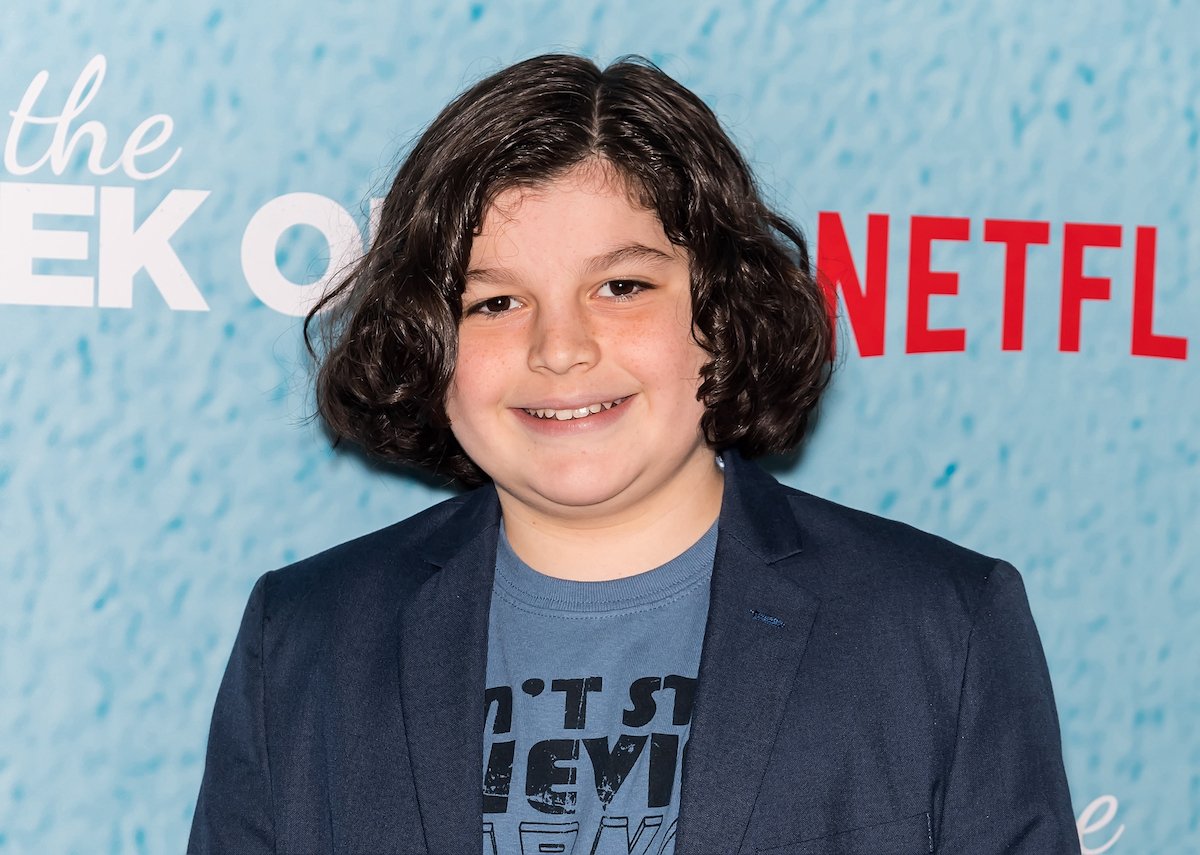 Years after the final Karate Kid film hit theaters, fans still took to the internet to discuss who was the real bully of the film. Though no one thought antagonist Johnny Lawrence was an angel, many thought protagonist Daniel LaRusso was the real bully. Theories abound online, and it kept the franchise alive in more ways than one. Then came Cobra Kai.
It explored many of the fan theories and gave Johnny a chance to tell his side of the story. It also gave fans an opportunity to see where their favorite characters are now and introduced a new generation of fictional martial artists. Each episode is filled with highly entertaining, if not always accurate, karate battles. 
But not every Cobra Kai character is interested in fighting. Little Anthony LaRusso has made it abundantly clear he has no interest in karate unless it's in a video game. Thus far, actor Santopietro hasn't seen much screen time, but fans are still curious about him.
Where was Anthony in Season 2 of 'Cobra Kai'?
In Season 2, Anthony was nowhere to be found. While his older sister, Sam, was throwing down in karate battles, Anthony was absent. Even though he's never thrown a single punch, fans missed his dry sense of humor and quick comebacks.
Looper reports that Anthony was away at camp in Season 2. When Daniel asked if he would like to join Miyagi-Do rather than going away to camp, Anthony chose the latter. He became impatient with his father's martial arts training style, including doing chores like waxing cars, instead of practicing actual karate.
Many viewers believed this move hinted Anthony would return from camp ready to join the rest of the LaRussos in Miyagi-Do or defect to Cobra Kai. Though that might happen in a future season, it didn't happen in Season 3. But Anthony some other big changes.
Will Anthony play a bigger role next season?
Fans were shocked to see Anthony in Season 3. Though he still appears uninterested in working out — as evidenced by a popsicle in his hand — he has lost a considerable amount of weight. Even though it's been only a few short months in the Cobra Kai timeline since Season 1, it's been three years in the real world, according to Looper. So although Anthony is only a year older, Santopietro has aged three years in real life.
This still doesn't explain the weight loss, but fans have taken to Reddit to discuss it. One user wrote, "I feel like Anthony can be a real character soon. When season 4 comes time to film, he won't look like he did in the first 2 seasons. He's gotten taller, lost a lot of weight, and got a haircut. With Sam and company eventually going off to college, I can see Anthony have an arc similar to Robby's where he goes and trains with someone besides his father."
Given the secrecy behind who will and won't appear on Cobra Kai, it's unclear if Anthony will get a character arc. Either way, fans are curious to see if he'll join a dojo and, if so, who'll he side with.